Patty Da Silva Broker at Green Realty Properties
PATTY DA SILVA SELL HOMES | BROWARD REAL ESTATE
5556 S Flamingo Rd
Cooper City
FL
33330

Tel: 954-667-7253
Web: https://www.welovesouthflorida.com
Email: PattyDaSilvaBroker@gmail.com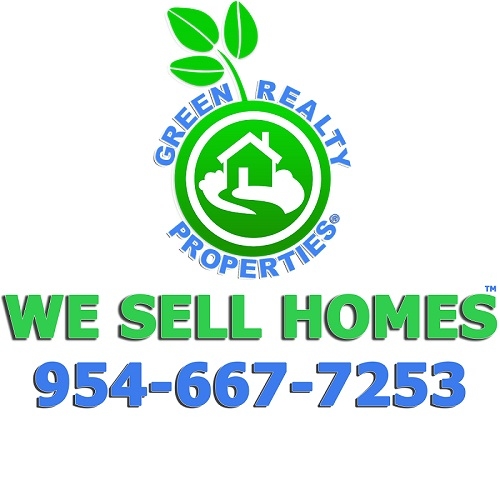 26.0483095
-80.3112495
Accurate to within approximately 300 feet. Click here to see a larger map
Patty Da Silva Broker at Green Realty Properties
Patty Da Silva Broker SELLS Homes | COVID-19 COMPLIANT | Best Broward County Realtors. We sell real estate in Cooper City, Davie, Pembroke Pines, Southwest Ranches, Miramar , Weston , Plantation, Sunrise, Fort Lauderdale, Hollywood, Dania Beach, Coral Springs, Parkland, Miami & Surrounding Cities.

Categories: real estate agents Keywords: Cooper City Real Estate, Davie Real Estate, Pembroke Pines Real Estate, Miramar Real Estate, Plantation Real Estate, Southwest Ranches Real Estate, Hollywood Florida Real Estate, Coral Springs Real Estate, Parkland Real Estate, Fort Lauderdale Real Estate, Weston Real Estate, Dania Beach Real Estate, Sunrise Real Estate
Bios
Products and Services
Green Realty Agents
Patty Da Silva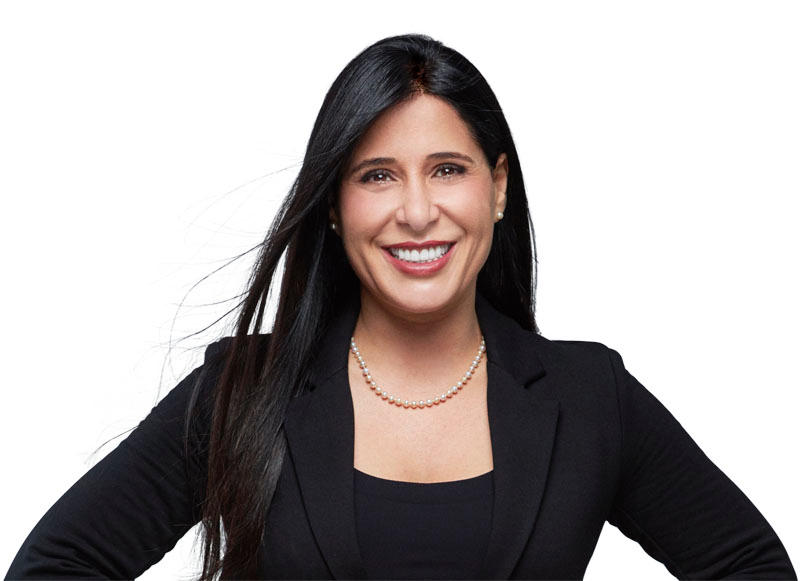 Top-Selling Listing Broker Provides an Elite Level of Service

Patty Da Silva is the owner of Green Realty Properties and a Listing Broker who sells properties for the highest prices, quickly. Deeply experienced in the South Florida market, Patty earned her real estate agent license in 2006 and her broker's license in 2009, when Green Realty Properties opened. Patty has sold more than of $450 million of residential real estate. Her sales numbers rank among the top in Florida and nationwide. REAL Trends, the leading publisher of residential brokerage information, ranked Patty and Green Realty the 17th highest-selling broker-owned team in Florida in 2019. Patty was the 8th highest-selling agent in Broward County, out of 23,000 REALTORS®.

Patty sells every type of home, and has specialized expertise for situations with complexities. She operates Luxury Homes by Patty Da Silva, a division of Green Realty focused exclusively on homes at the highest end of the market. Luxury home sales require sensitivity, discretion, and a unique level of service. Patty is a Certified Luxury Home Marketing Specialist and has been awarded Million Dollar Guild recognition by the Institute for Luxury Home Marketing.

Patty has deep experience with probate and estate sales, and works frequently with sellers in the midst of corporate and government relocations — situations requiring a savvy shepherd of administrative mandates. Patty is also a Certified Distressed Property Expert and is experienced with the process of selling a home as part of a divorce.

Patty's success with home sales is largely due to three things: local experience, a focus on marketing, and pure hard work. Patty loves her sellers as if they are family, personally handling every one of Green Realty's listings. She approaches each seller with the goal of providing them outstanding service. Each client gets a roadmap — a step-by-step guide of how the selling process will go and what to expect along the way. Listings are marketed in ways that maximize aesthetics, and leverage technology and word-of-mouth alike to place each home in front of potential buyers' eyes. It is a high-tech, high-touch process that makes listings sparkle. Patty's homes often get multiple offers at once.

Day to day, Patty provides sellers attentive full service to get the job done. She helps with every imaginable need. From a broken dishwasher, to a pool that needs repair, to a paint job, she points home
sellers to the best and quickest fixes. Patty is like Google, Yelp and Angie's List all rolled into one person. No detail is too small for her attention. Patty personally prepares MLS listings so every detail is
optimized. She thinks strategically, foreseeing any potential problem down the road and solving it in advance. Patty vets buyers to make sure they are properly pre-approved when obtaining mortgages;
verifies buyers have the necessary funds for closing; negotiates appraisals and inspections; works with attorneys and closing agents on closing documents; and attends each closing to ensure everything goes
smoothly. Home sales have as many moving parts as an orchestra. Patty conducts each one like a maestro.

Patty also hand-selects and personally trains Green Realty's agents specialized in working with buyers. Her commitment to providing the very best service is in the DNA of every part of Green Realty Properties.

At the end of a day, what makes work worthwhile for Patty is hearing clients say they did the right thing by hiring her. And this happens a lot. Patty's sterling reputation is proven in the 1,000+ Five-Star Reviews Patty has received.

Patty lives in the small and lovely town of Cooper City. When not working, she likes watching true crime shows on TV with her husband Chris, the Executive Vice President of Green Realty, along with their daughter Taylor, son Shane, rescue cats Ronnie and Roo Roo, and rescue dog Sir Riley Bon Jovi.

Education, Designations & Certifications

Patty's passion for providing outstanding customer service grew out of her formal training and work experience. She studied at Florida International University, majoring in hospitality and minoring in Food, Beverage and Hotels. She went to work for Marriott and Hyatt, institutions world-famous for their elite levels of service. Patty then worked in the world of finance, holding key positions in international insurance, financial planning, and mortgage origination. This experience, plus her years of practice as a real estate broker/agent, gives Patty a full-circle perspective on home selling and buying that benefits every client she and Green Realty Properties have the honor to work with.
Education: Florida International University - Bachelor of Science - BS
Certifications: 2020 LEGENDS, Broward Council of the Miami Board of Realtors, Governor, Broward Council of the Miami Board of Realtors, Committee Member, South Broward Board of Realtors, State Director, Florida Association of Realtors, Florida REALTORS® Honor Society award, Certified Luxury Home Marketing Specialist - Institute for Luxury Home Marketing, Million Dollar Guild recognition - Institute for Luxury Home Marketing, SRS - "Seller Representative Specialist" Designation, GRI - "Graduate REALTOR® Institute" Designation, CFS - The "Certified Foreclosure Specialist"
Services: Real Estate Brokerage, Real Estate Services, Broward County REALTORS, Ocean Front Luxury Properties Broker
Url: http://www.pattydasilva.com

Christopher Green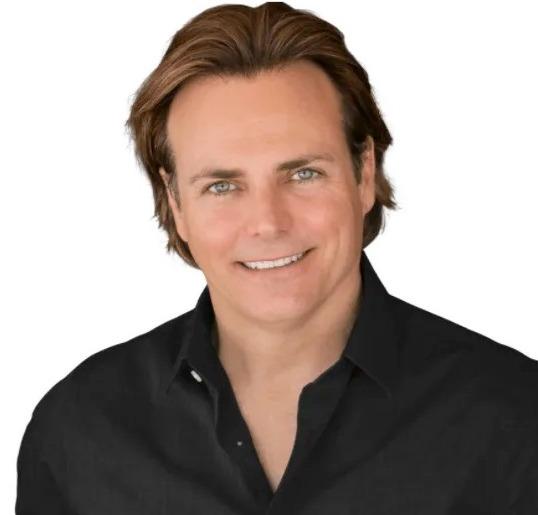 Powerful Marketing of Luxury Homes. A Focus On Client Service and Results.

Chris Green is Executive Vice President of Green Realty Properties. He is a strategic and hands-on manager of every part of the process of selling a luxury home. He takes pride in setting high expectations for home sellers, and delivering on them.

Chris leads Green Realty Properties' marketing department, executing the most sophisticated and effective promotional programs in South Florida real estate. He invests in each client, deploying the biggest marketing budget in the region. Chris spares no expense to showcase homes in ways that elevate them above other properties. His marketing team uses leading edge visual technologies, including a fleet of HD-camera-equipped drones and 360-degree cameras that capture homes from every compelling angle. Chris is on-site for each shoot, directing the most accomplished photographers, videographers, staging teams and lighting experts in real estate aesthetics. He hand-picks every photo and frame of video, and embeds the content in digital ads that strategically target all potential homebuyers. Chris's online ad placements include prime spots on real estate websites, social media, and platforms across the full scope of the internet. The YouTube videos his team produces bring homes to life.

Chris provides the highest level of personal service, minding every important detail to ensure success. He helps homeowners make properties look their very best, handling every logistic along the way. His approach is smart and nuanced. Chris attends each home inspection so he can immediately get in front of any issue. For appraisals, he arrives early, turns on all the lights, confirms every room looks perfect, and makes sure the appraisers have the information needed to support the selling price. On closing day, Chris is at the walk-through. Broken hinge on the kitchen cabinet? He has a handyman standing by. The sale will close on schedule.

Chris embodies Green Realty Properties' slogan, "No one sells homes more intelligently." On the macro-level, Chris is constantly surveying the industry landscape and researching market trends. This keeps Green Realty's clients in-step with the tastes and demands of homebuyers. On the micro-level, Chris is attentive to each property and homeowner, understanding their needs and delivering the service required to get a great sales result. Chris's ability and commitment to deliver are clear from the more than 1,000 Five-Star reviews the Patty Da Silva Team at Green Realty Properties has received. Chris' clients include business executives and professional athletes who seek to sell and buy homes at the highest end of the market, and require the highest level of personal service. Chris is honest, ethical, caring, supportive and passionate about his clients and their homes.

Real estate is in Chris's DNA. His father was chairman of the Construction Board of Florida and owns a company, Edwin M. Green Swimming Pools, a company that has built pools for luxury homes and hotels since 1936, including several of South Florida's iconic properties. The company built pools and fountains on Fisher Island, pools on Star Island, the lagoon pool at the Fontainebleau Miami Beach, a pool at the Biltmore Hotel that was the largest in the country, and the pool at Gianni Versace's Miami Beach mansion. Chris worked for the company early in his career, helping with excavation, plumbing and electrical work. Chris's emphasis on client service started with his completion of a training program at The Walt Disney Company, a company world-renowned for its exceptional service. Chris learned every level of Disney's service-oriented strategy. The approach informs how each team member at Green Realty is trained and conducts business.

Chris grew up in Florida and spent part of his teenage years in Sausalito, California. He was recruited to play college football but chose an artistic route, earning a degree in Theater and Film at the University of Georgia. He starred in the university's first ever contemporary play, A Lie Of The Mind, written by the actor/writer/director Sam Shepard. Chris has had roles in nine films. The 2017 movie "Shadow Fighter" features Chris in a one-on-one-scene with Burt Reynolds. Chris also plays guitar and drums. His musical inspiration comes from his California days, when he worked at "The Cantina" now owned by Carlos Santana, and once got a $100 tip from Neil Schon, guitarist of the band Journey.

Chris lives in Cooper City with his wife Patty Da Silva — the Broker of Green Realty Properties — and their daughter Taylor, son Shane, their beloved rescue pets, cats Ronnie and RooRoo and Sir Riley Bon Jovi their Shih Tzu pup.
Education: University of Georgia - BA, Kennesaw State University
Certifications: Green Realty Properties® Webmaster, Certified Distressed Property Expert®, Grievance Committee Member at MIAMI REALTORS®, Chairman of the Professional Standards Committee - MIAMI REALTORS®, National Association of REALTORS®, Florida Association of REALTORS®, Miami Association of REALTORS®
Services: Real Estate Buyer Specialist, Luxury REALTOR, Ocean Front Properties Specialist
Url: https://pattydasilva.com/agents/christopher-green

Featured Listings
3513 Dovecote Meadow Ln Davie, FL 33328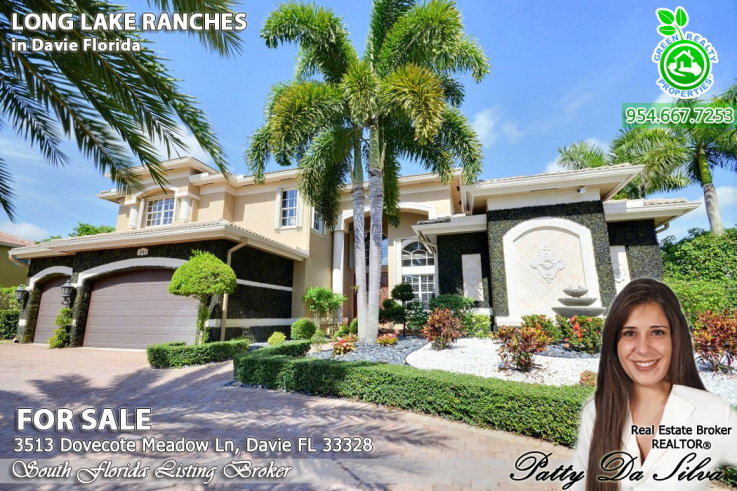 Spectacular 2-story lakefront home in the exclusive community of Long Lake Ranches in Davie. Luxurious 5 beds + custom office, 4.5 baths has been tastefully remodeled with gourmet kitchen, stainless steel appliances, marble floors, custom window shades, gorgeous Italian doors, custom wall paper, freshly painted inside & out, infrared security system & intercom system, 3 new AC's 2013. Entertain guests & relax by you resort-like backyard with a top system pool, Jacuzzi & lounge or rest on the cabana by the lake.
$1575.00 /k
Url: http://www.LongLakeRanches.net

Indian Pond Luxury Real Estate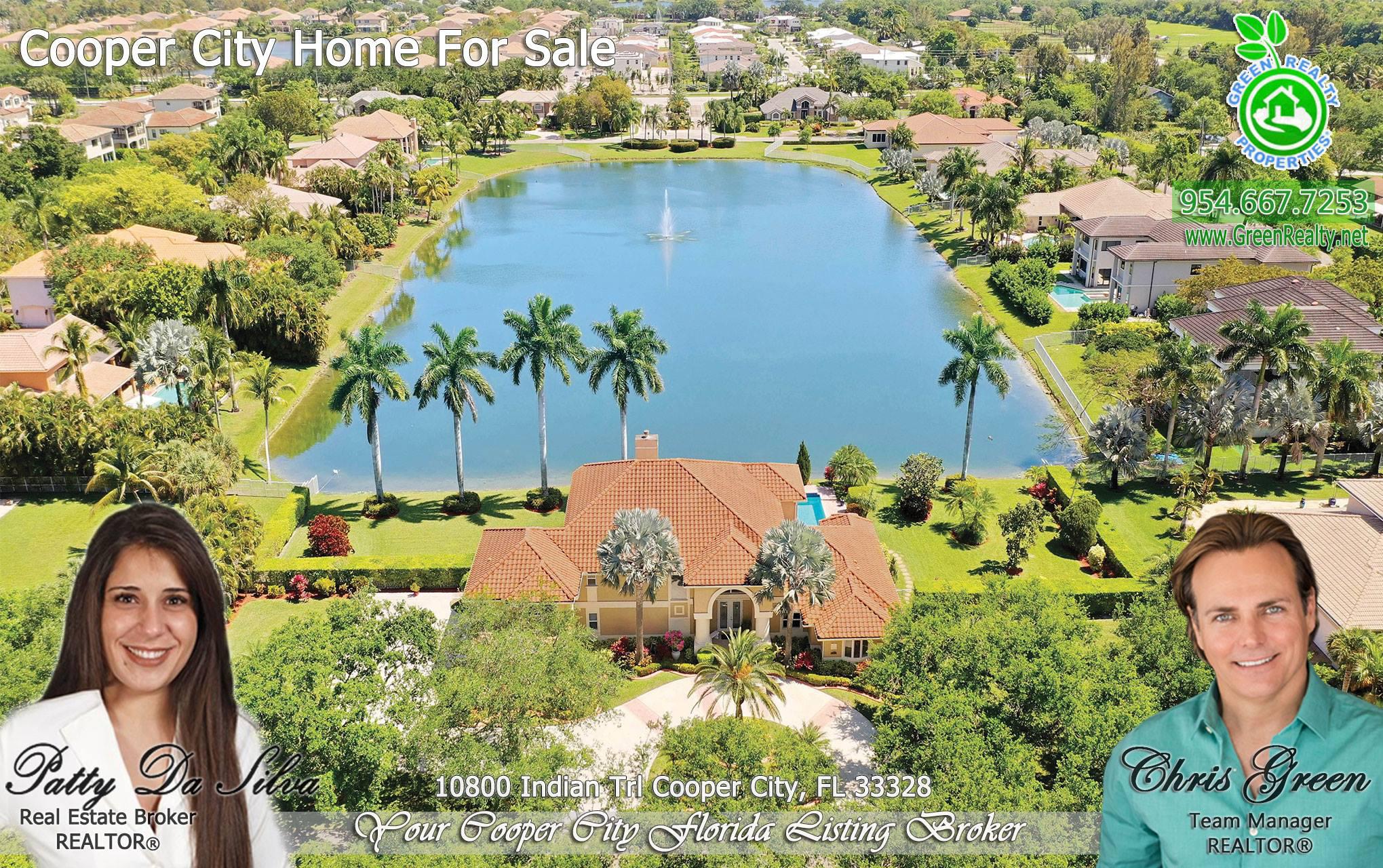 Stunning pool and lakefront home in Indian Pond Cooper City, This Indian Pond home for sale sits on a prime 232 ft wide, 35,000 sq ft lot that expands the lake's length. Be wowed as you walk in by the soaring ceilings, open space, light, bright feel and magnificent views, prepare a cocktail on wet bar while entertaining friends. First floor master suite with sitting area, his and hers walk in closets, built in safe, master bath with soaker tub, walkin shower, 2 vanities and 2 water closets. The second floor has loft, junior suite plus 2 bedrooms and bathrooms with double sinks, tub & shower. This Cooper City Indian Pond Home is presented by Broker Patty Da Silva at Green Realty Properties. Cooper City Luxury Homes For Sale.
$1.07 /Million
Url: http://greenrealtynews.com/indian-pond-luxury-home-for-sale-in-cooper-city/

Opening Hours
Monday: 09:00 to 18:00
Tuesday: 09:00 to 18:00
Wednesday: 09:00 to 18:00
Thursday: 09:00 to 18:00
Friday: 09:00 to 18:00
Saturday: 10:00 to 14:00
Sunday: Closed

Pictures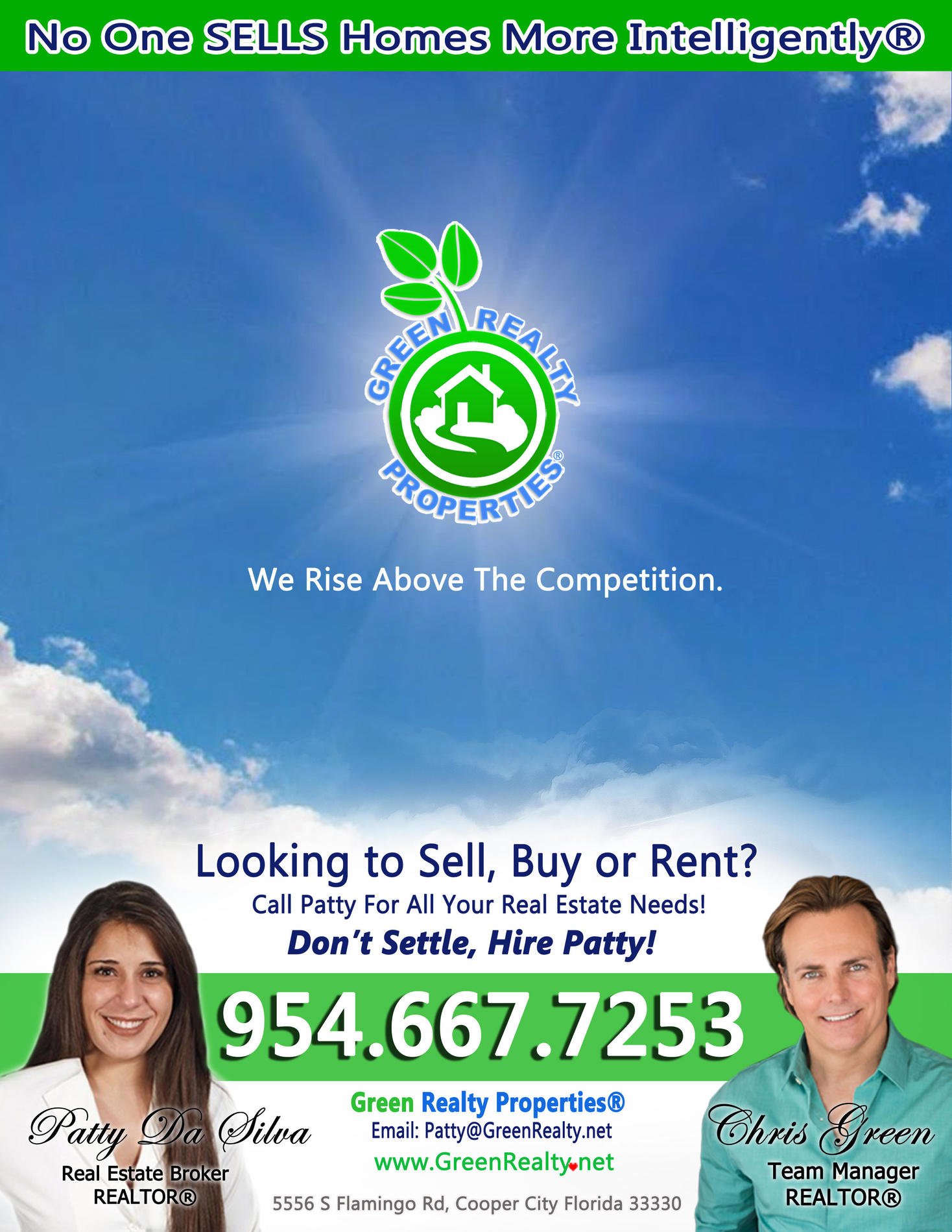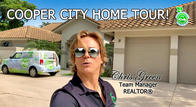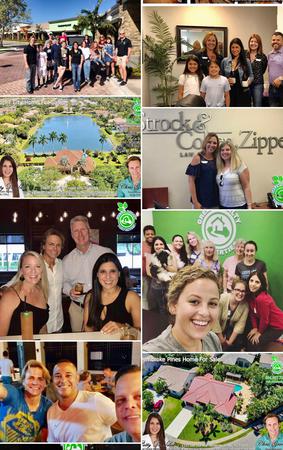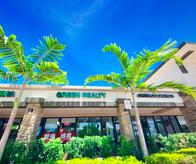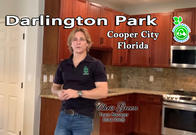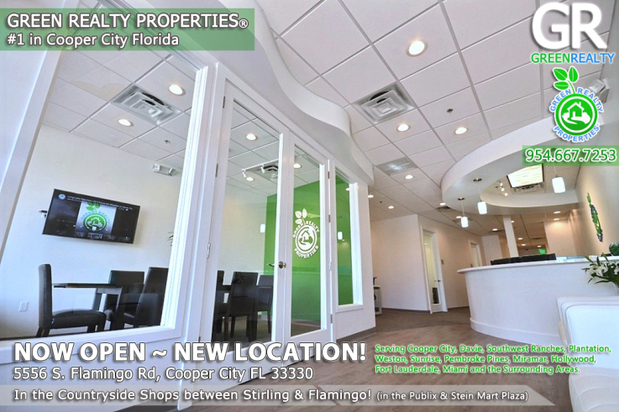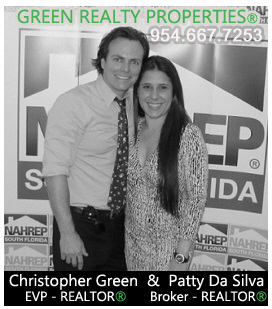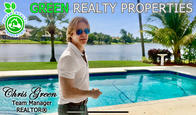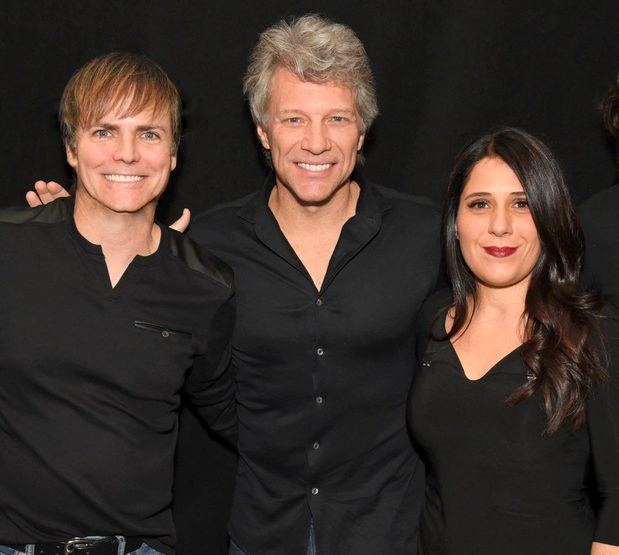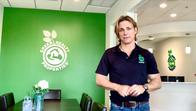 Videos
Listed at $1,250,000 - Plantation Florida Broward County Luxury Listing Broker Patty Da Silva - https://bit.ly/2PTVvek
Luxury Davie Equestrian Home ~ Listed at $994,800 ~ Broward County Luxury Broker Patty Da Silva. https://pattydasilva.com/properties​
Fort Lauderdale Florida Luxury homes in Broward County. Luxury Listing Broker Patty Da Silva - https://bit.ly/3oxRzw7
Davie Florida Luxury Real Estate For Sale by Broker Patty Da Silva at Green Realty Properties.
Embassy Lakes Cooper City Real Estate For Sale by Broker Patty Da Silva at Green Realty Properties.
Rock Creek Real Estate For Sale
Monterra Luxury Listing Broker Patty Da Silva
Cooper City Real Estate For Sale - Patty Da Silva Listing Broker
Monterra Cooper City Real Estate For Sale by Broker Patty Da Silva at Green Realty Properties.
Cooper City Florida Real Estate For Sale by Broker Patty Da Silva at Green Realty Properties.
Cooper City Real Estate
Darlington Park in Cooper City Homes For Sale
Embassy Lakes Cooper City Real Estate
Pembroke Falls Real Estate
Cascada at Monterra Townhomes For Sale by Green Realty Properties' Broker Patty Da Silva and Team Leader/REALTOR Chris Green.
Forest Lake Cooper City townhomes for sale by Green Realty Properties.
Broward County Realtors at Green Realty Properties
Long Lake Ranches - Patty Da Silva Listing Broker
Reserve at Huntington Miramar Florida
Cooper City Real Estate in Cooper's Point
Highland Ranch Estates - Patty Da Silva Listing Broker
Preserve at Walnut Creek, Pembroke Pines Florida Real Estate
Selling Homes in Cooper City during Storm!
Cooper City Florida - Patty Da Silva Listing Broker
Broward County Homes For Sale - Listing Broker Patty Da Silva at Green Realty Properties.
Delray Beach, Palm Beach County Real Estate For Sale by Broker Patty Da Silva at Green Realty Properties.
Lake Worth, Palm Beach County Real Estate For Sale by Broker Patty Da Silva at Green Realty Properties.
Payment options
Cash
Financing
More information
Associations: Miami Association of REALTORS®, National Association of REALTORS®
Specialities: Broward County Real Estate
Languages spoken: Spanish
Services include: Real Estate Agents