National Income Life: Brett Gryska
Call Today
170 E 14th St
Elmira Heights
NY
14903

Tel: 585-292-9610
Web: https://agency.nilife.com/united-states/new-york/elmira-heights/brett-gryska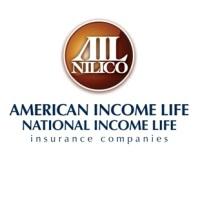 42.1292479
-76.82344
Accurate to within approximately 300 feet. Click here to see a larger map
National Income Life: Brett Gryska
About Durhon Oldham & Brett Gryska

Durhon Oldham

Durhon Oldham, State General Agent in New York, grew up in Louisville, Kentucky, in a single parent home. He married at 16 and barely finished high school. He joined the U.S. Air Force, spent 10 years as a security specialist and the last six years as a Survival Instructor. "I have no college education and had virtually no sales experience prior to starting with National Income Life in 1996. I have had a very successful career and have amassed millions of dollars in future renewals. I mention this because I believe that if I can make it to the top with this Company, literally anyone can. Becoming a part of National Income Life has changed and enhanced my life and that of my family in more ways than I could ever begin to adequately describe."

Leads, bonuses, and renewals attracted him to AIL/NILICO, and he soon realized he had made the right choice joining National Income Life. "I had a young mother call me whom I had visited with a few months before. She was crying and told me her husband had been killed the night before in a terrible traffic accident, and she thanked God that I had come out and helped them purchase one of our plans. Had that not happened, she honestly didn't know what she would do to provide for herself and her two young twin daughters. At that point, I realized that this is where I would spend the rest of my working life."

Durhon was the first recipient of the State General Agent of the Year Award for National Income Life Insurance Company. He promoted 10 State General Agents from his Agency in 10 years.

AIL/NILICO is the right choice for Durhon and he believes it can be for others too. "If you are a self-starter, motivated, and have a vision that is greater than what your current circumstances afford you, AIL may be a great fit. Look closely at everything a career with AIL/NILICO offers, and, if you decide to join the family, go at it with everything you have. This profession, more than any other I can think of, will pay you exactly what you are worth."

According to Durhon the most rewarding thing about joining AIL/NILICO is "helping people and seeing the impact this Company has made on the lifestyles and standard of living for people I contracted and trained, and seeing the help the products provide to the families who purchase them."

Durhon is a man of varied interests. "I have an extensive sports memorabilia collection, and I am a history buff. I read everything I can get my hands on. I also have four children, two of whom are still in grade school." Durhon's generosity extends well beyond his immediate family, as he contributes to Morningstar Development, an organization that provides relief to injured and underprivileged people in Afghanistan. He also contributes to the Rochester Christian School, Pacific Whale Foundation, and WISH, a nonprofit organization dedicated to making the world a better place.

Brett Gryska

After attending Ithaca College and Alfred State University in New York, Brett Gryska received his Bachelor of Science degree in 2005. Once he realized the residual income he could earn with National Income Life Insurance Company (NILICO), he knew the career direction he wanted to take. It proved to be the right one.

Success at NILCO came quickly to Brett. In 2006, only a year after joining the Company, he was named NILICO's #2 State Agent. In 2008, he was the #2 Master General Agent; in 2016 the #4 Regional General Agent; and was then promoted to State General Agent.

Brett strongly believes National Income Life improves the lives of both individuals and his community through his local Agency, Oldham-Gryska Agency. "NILICO offers the ability to break out of the nine to five life and become the owner of your own business without the start-up costs. In addition, our products help people on what is potentially the worst day of their lives," emphasizes Brett.

What advice does he give to someone considering a career with NILICO? "Find a mentor and gravitate to that individual. Being mentored by Durhon Oldham was the most rewarding aspect of joining NILICO for me," states Brett. Would he change anything if he had it to do over? "I would spend more time with my Agents outside of work," he says.

In addition to work, Brett enjoys sports. He focused on baseball in college, but golf now gets most of his attention. "I want to spend as much time as I can with my family and playing golf. I'm also very active in my alma maters and with youth sports in the community in which I grew up," adds Brett.

"My Agency donates to many charitable organizations and schools in the Rochester community. We are active with the Roland Williams Champion Academy for youths in the Rochester inner-city school districts," continues Brett. Named for former NFL player Roland Williams, the Champion Academy works with at-risk kids and encourages mentoring and empowerment programs for middle and high school students.

Categories: insurance companies
Opening Hours
Monday: 08:00 to 16:00
Tuesday: 08:00 to 16:00
Wednesday: 08:00 to 16:00
Thursday: 08:00 to 16:00
Friday: 08:00 to 16:00
Saturday: Closed
Sunday: Closed

More information
Languages spoken: English