Whitey's Tire Service
Spring Tire Event! Get A $100 Pre-Paid Gift Card.
3395 Atlantic Ave
Brooklyn
NY
11208

Tel: 718-277-3000
Web: http://www.whiteystireny.com
Email: Whiteystire12@gmail.com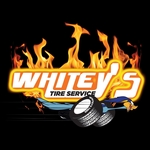 40.6820306
-73.8711458
Accurate to within approximately 300 feet. Click here to see a larger map
Whitey's Tire Service
Whiteys's Tire service is forever changing and adding the most available updated machinery for the Automotive Industry. If there is anything new and upcoming, Whitey's is on top of it! At Whitey's our customers become family, we hope you will become part of the Whitey's Family.

Whitey's Tire Service stocks over 20,000 New/Used tires from brands such as Michelin, Goodyear, Hankook, Continental, BFGoodrich, Bridgestone, Falken, and more! Our selection of wheels and tires, unmatched customer service, and knowledgeable staff is just a few reasons why we continue to lead in the automotive world.

Whitey's Tire Service is The Tristate Area's #1 Factory & After Market Wheel Repair facility. We repair Bent, Cracked, Curbed, and Pitted Wheels with a very fast turnaround time. We also stock over 10,000 Factory/OEM Wheels, so you can rest assure Whitey's Tire Service has a solution for you.

Categories: tire distributors, auto repair & service, auto hubcaps, auto parts & accessories, battery supplies, shock absorbers, auto glass repair & replacement Keywords: Autorized Tire Dealer, Service Center, Tire Insallation, Automtive Repair, Rim Repair, Tire Repairs, Tires, Rims
Additional Contact Information
Free Phone: 917-746-9776

Opening Hours
Monday: 08:00 to 18:00
Tuesday: 08:00 to 18:00
Wednesday: 08:00 to 18:00
Thursday: 08:00 to 18:00
Friday: 08:00 to 18:00
Saturday: 08:00 to 17:00
Sunday: 10:00 to 16:00
Mechanical Shop is closed on Sundays!
Pictures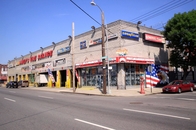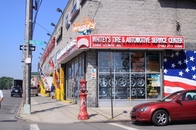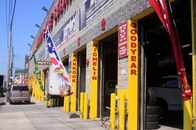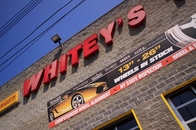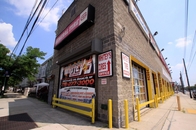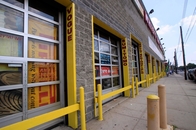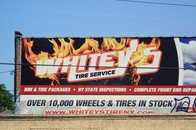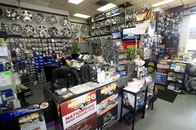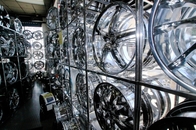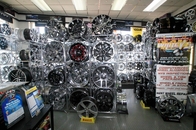 Payment options
American Express
Cash
Check
Discover
Invoice
MasterCard
Visa
More information
Established in: 1956
Brands: Michelin Tires, BF Goodrich, Hankook, Continental, Nitto, Dick Cepek, General, Pirelli, Falken, Bridgestone, Coopetires, Kelly, Dunlop, Firestone, Goodyear, Kenda, Zenna, Zeta, Mazzini, Kumho, Vitour, Mickey Thompson, Vogue Exclusivbe, Mastercraft, Nankang, Next, Iron Man, Fuzion, Agricultural Tires, Uniroyal, Toyo, Westlake, Nokian, Yokohama, Milestar, Veredstein, Vercelli, Presa
Products: Tires, Wheels, Rims, Agricltural Tires, Lights, Batterys, Brakes, Accessories, TPMS Sensors, Lug Nuts, Shocks, Allignments
Specialities: Automotive Customization, Custom Wheels, OEM Wheel Sales, Wheel & Rim Repair
Languages spoken: English, Spanish
Services include: wheel Sales, Tire Slaes, Rim Sales, Tire Installation, Automotive Repairs, Oil Change, Battery Replacements, Wheel Allignment, Brakes, Suspension, Fleet Service, Roadside repairs, Wheel Repair, Rim Repair, Flats Fixed, Tire Repairs, Automotive Services, Mechanic