Bates Collision Centers - Channelview
Texas' most trusted Auto body shop- Call us Today
15532 E Freeway Service Rd
Channelview
TX
77530

Tel: 281-452-9100
Web: https://batescc.com/channelview-collision-repair/
Email: communications@batescc.com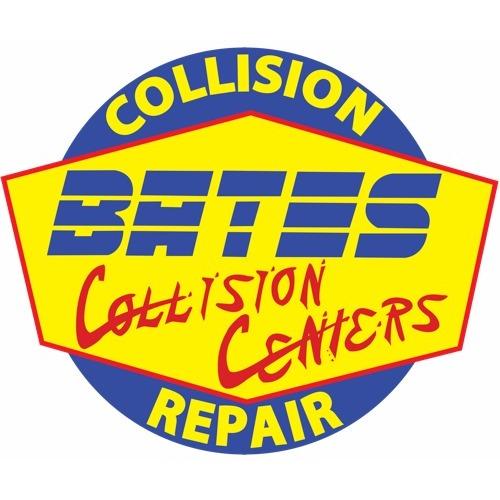 29.7753639
-95.1317977
Accurate to within approximately 300 feet. Click here to see a larger map
Bates Collision Centers - Channelview
Founded in 1990 by Lee and Leila Bates, Bates Collision Centers have held steadfast to it's mission to be the collision repair center of "choice" in the Bay Area of Texas!

Their approach has been multi-faceted by maintaining a rigorous training program for all staff, as well as utilizing state-of-the-art equipment. The Bates staff undergoes specialized ongoing training provided by many of the top names in the collision repair industry, including: I-CAR®, ASE®, Akzo Nobel®, and Sikkens®.

Bates Collision Centers is also a direct repair center for a large number of insurance companies! This means customers can benefit from expedited claims due to electronic billing and digital imaging capabilities, which ultimately transitions into seamless communications between our repair-center staff and the insurance agents. Inevitably, this leads to shorter turnaround times on repairs, as well as extremely satisfied customers. Bates Collision Centers customers enjoy two conveniently located state-of-the-art repair centers, friendly and professional staff, as well as an outstanding repair quality.

We recognize that the primary concern of our customers is a safe and high quality repair. We offer a Written Lifetime Warranty on every repair!

Categories: auto body repair, auto detailing Keywords: auto body shop, collision shop, collision repair shop, certified collision repair, auto body, dent repair, paint repair, auto paint, hail damage repair, fender repair, paintless dent repair, auto glass replacement, car glass replacement, auto restoration, car restoration, auto body repair shop, channelview auto body shop, auto body repair channelview, car glass replace channelview, fender repair channelview, dent repair channelview, channelview dent repair, Best Body Shop Channelview, Body Shop Near Me, Bumper Repair
Auto Body Shop Services
Auto Body Services
These are some of the Excellent services that we can provide for you and your vehicle.
Auto Body Repair
We are ready to handle any repair, from a fender bender to complete structural repair. Using industry leading equipment and quality certified technicians, we can bring your vehicle back to pre-loss condition!
$99.00 to $99000.00

Paintless dent repair
Do you have dent in your car? It can get expensive to fix a dent and repaint that part of a vehicle. That is why we offer Paintless Dent Removal. In some cases, a highly skilled technician, with the right tools can make your car look like new with no Paint necessary. We suggest bringing you vehicle in for as estimate to see if you're eligible for Paintless dent Removal.
$99.00 to $5000.00

Bumper Repair
Stuff happens! sometimes a little bump on the front or back of a vehicle can leave a nasty mark, but not cause any structural damage to the vehicle itself The Bumper is a plastic cover, that can in most cases be repaired and painted for an affordable price. Having a clean, intact bumper can really make your car stand out! Contact us today to set up a Free Estimate!
$350.00 to $1500.00

Glass repair
Broken glass happens! accidents, vandalism, or just acts of nature can leave with a broken window or two on your vehicle. we work with highly professional glass technicians to get you factory certified replacement glass. We can take care of that while your vehicle is being repaired..
market price

Auto Painting
Do you love your car, but not the way it looks? we offer vehicle respray services to get your car looking like the day you bought it! Sun and lack of care can wreak havoc on a paint job. We can work with you to get your vehicle to look how you want. Factory colors, or Custom colors. Contact us today for an estimate!
$500.00 to $50000.00

Opening Hours
Monday: 07:30 to 17:30
Tuesday: 07:30 to 17:30
Wednesday: 07:30 to 17:30
Thursday: 07:30 to 17:30
Friday: 07:30 to 17:30
Saturday: Closed
Sunday: Closed

Payment options
American Express
Cash
Check
Discover
MasterCard
Visa
More information
Established in: 1990
Associations: I-CAR, ASC, Asko Nobel, Sikkens Paints
Specialities: Auto Body Repair, Collision Repair, Glass Repair/Replace
Services include: Collision Repair, Dent Repair, Hail Damage, Auto Body Repair, Auto Body Paint