Eastpoint Recovery Group, Inc.
Call Today
1738 Elmwood Ave
Suite 104
Buffalo
NY
14207

Tel: 1-800-459-2417
Web: https://eastpointrecoverygroup.com/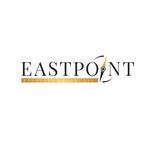 42.9447724
-78.8789117
Accurate to within approximately 300 feet. Click here to see a larger map
Eastpoint Recovery Group, Inc.
As a professional receivables and collections management firm, we offer consumers the ability to work with our team of experienced professionals. We collaborate with consumers to find a timely and beneficial resolution to their outstanding obligation. Our group understands that unanticipated circumstances can occur in consumers' lives, leaving their finances in turmoil. We strive to be the company that offers consumers resolutions that allow them to pay off their debts amicable, helping them to alleviate the stress of outstanding debt and enabling them to once again get their credit moving in a positive direction. Our policies and procedures demand professional and considerate behavior.

Categories: management consultants
Additional Contact Information
Free Phone: 1-800-459-2417

Opening Hours
Monday: 08:00 to 17:00
Tuesday: 08:00 to 17:00
Wednesday: 08:00 to 17:00
Thursday: 08:00 to 19:00
Friday: 08:00 to 16:00
Saturday: Closed
Sunday: Closed