A&K Energy Conservation
Electrical, Lighting & EV Charging Station experts
15552 US HWY 301
Dade City
FL
33523

Tel: 1-800-228-5241
Web: http://AKEnergy.com
Email: info@akenergy.com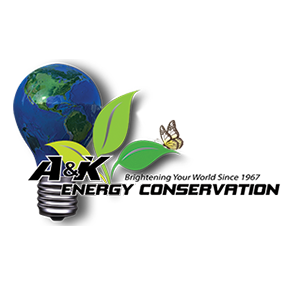 28.384812
-82.192973
Accurate to within approximately 300 feet. Click here to see a larger map
A&K Energy Conservation
A&K Energy Conservation sets the standard for excellence in lighting solutions, electrical services, energy management and electric vehicle charging stations . We offer a wide range of customized lighting solutions and energy management services, including energy audits, rebate research and processing, Lighting Retrofits, EV Charging Stations design, sales, install, service, repair and maintenance. Rebate Processing, and More. We provide our customers with quantitative and qualitative data, allowing the value of our services to be easily measurable. With a focus on safety and reliability, A&K will save you money while helping you reduce your carbon footprint. A&K was established more than 50 Years ago and since then we've added more than 12,000 clients nationwide.

Our lighting services include:
Lighting Design Services – Comprehensive Lighting Design Services
Lighting Retrofits – Interior/Exterior, Turnkey, Labor Only, Parking Areas (Garages and Lots)
Lighting Controls – Simple Controls, Automated Controls, System Integrated Controls, Web Based Controls, * Individual Tuning Controls
Lighting Maintenance – Comprehensive Custom Lighting Programs, Monthly, Bi-Monthly, and Quarterly Programs, Reactive Services
Relamping Services – Group Relamping, Spot Relamping

We provide the following electrical services:
Power Distribution
MCC/Switchgear Installation and Maintenance
PLC Programming
Lighting Retrofits
Generator Installation
Panel Upgrades
TVSS Installation
Bonding and Grounding Services
Electrical Trouble shooting and Repair
Electric Vehicle Charging Stations
24hr Emergency Service

Electric Vehicle Charging Solutions
EV chargers are becoming required add-ons for business parking lots, neighborhood communities and workplaces. We have a diverse line of EV Chargers available. Chargers may qualify for rebate incentives nationwide and will also certainly add value to property owners. You can increase customer satisfaction and even monetize the Charging Stations for parking lots etc.

Rebate Research and Processing (Utility, Local, State, Federal, EPACT)
THINK YOU CAN'T AFFORD TO START A MAJOR LIGHTING PROJECT RIGHT NOW? YOU CAN'T AFFORD NOT TO. We offer 100% project financing, and by the time we're done with your retrofit project, it will have practically paid for itself through energy savings and Government Rebates. Don't know how Government Rebates work or where to start? We'll take care of that, too. We've done the research and we know how to find you every penny possible to help make your lighting project affordable.

Categories: energy conservation & management, outdoor lighting, lighting consultants Keywords: Lighting, EV Charging, Energy Audit and Analysis, Lamp Retrofit, Energy Conservation Consultant, Electrical Services, Cost Reduction
Additional Contact Information
Fax: 352-567-1947
Free Phone: 1-800-228-5241
email: akenergyweb@gmail.com

Pictures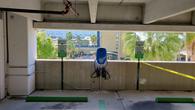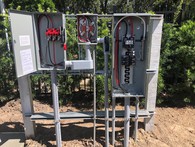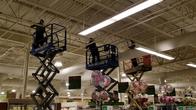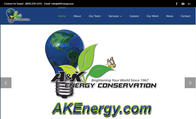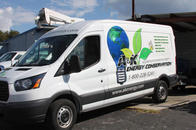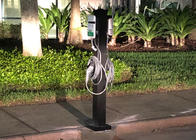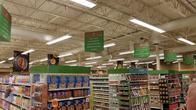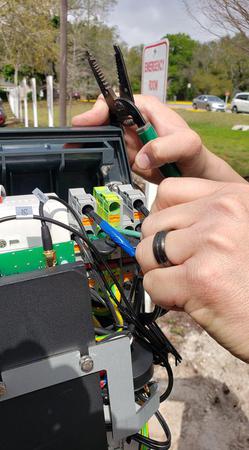 Videos
A&K Energy Conservation are experts in Electrical,Lighting, Electrical Vehicle Charging.
A&K Energy Conservation are experts in Electrical,Lighting, Electrical Vehicle Charging.
A&K Energy Conservation are experts in Electrical,Lighting, Electrical Vehicle Charging.
More information
Established in: 1967
Products: Electric Vehicle Charging Station, Lighting Controls, Lighting Retrofits, Lighting
Specialities: Electrical Vehicle EV Charging Stations, Lighting Energy Conservation Services
Services include: Lighting Services, Energy Audit and Analysis, Lighting Maintenance, Relamping Services, Design Services