America First Credit Union
Become a member today!
10767 S Redwood Rd
South Jordan
UT
84095

Tel: 1-800-999-3961
Web: https://www.americafirst.com/about/branch-details.html?siteNo=76
Email: support@americafirst.com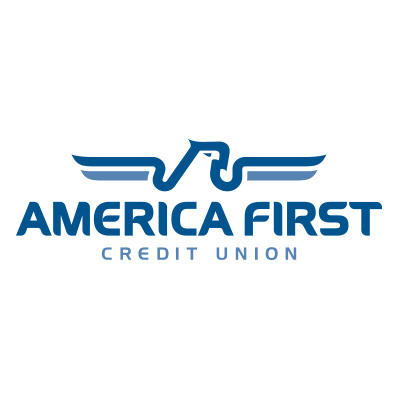 40.555326771364
-111.9379479411
Accurate to within approximately 300 feet. Click here to see a larger map
America First Credit Union
America First Credit Union offers savings and checking accounts, mortgages, auto loans, online banking, Visa products, financial tools, business services, investment options and more to our members in Utah, Nevada, Idaho and Arizona.

Categories: credit unions, personal loans, mortgage brokers & services, atm locations, banks Keywords: Auto Loans, Home Equity Loan, Mortgage Loans, Construction Loans, Reverse Mortgages, Business Visa Card, Business Line of Credit, Online Banking, Mobile Banking, RV Loans, Line of Credit, Investment Property Loans, Personal Loans, Consolidation Loans, Visa Platinum Card
Additional Contact Information
Free Phone: 1-800-999-3961

Opening Hours
Monday: 09:00 to 18:00
Tuesday: 09:00 to 18:00
Wednesday: 09:00 to 18:00
Thursday: 09:00 to 18:00
Friday: 09:00 to 18:00
Saturday: 09:00 to 15:00
Sunday: Closed

More information
Established in: 1939
Products: Auto Loan, RV Loan, Motorcycle Loan, Watercraft Loan, Off-Road Vehicle Loan, Utility Task Vehicle Loan, Certificate Secured Loan, Line of Credit, Personal Loan, Share Secured Loan, Student Loans, Home Equity Loans, Home Equity Line of Credit, Investment Property Loans, No Closing Cost First Mortgage, Mortgage Loans, Mortgage Refinancing, Construction Loans, Lot Loans, Reverse Mortgages, Checking Accounts, Money Market Checking Accounts, Share Savings Account, Money Market Savings Account, Health Savings (HSAs) Account, Dedicated Savings Account, Wedding Savings Account, Coverdell Education Savings Account, Charitable/Memorial Account, Youth Savings Account, Student Savings Account, Regular Certificate Account, IRA, Bump Certificate Account, Dedicated Savings Certificate Account, Flexible Certificate Account, Ladder Certificate Account, Traditional IRA, Roth IRA, Visa Platinum Card, Visa Classic Card, Secured Visa Card, Visa Debit Card, Fundz Visa Debit Card, Business Share Savings, Business Money Market Savings, Business Dedicated Savings, Business Health Savings (HSAs), Regular Business Certificates, Visa Business Credit Card, Visa Business Debit Card, Business Line of Credit, Business Vehicle Loan, Equipment & Machinery Loans, Business Unsecured - Capital Loans, Business Acquisition Loans, Commercial Real Estate Loans, Regular Business Certificate, Business Bump Certificate, Business Flexible Certificate, Business Ladder Certificate
Specialities: Auto Loans, Home Loans, Line of Credit, Home Equity Loans, Visa Credit Cards
Services include: Business Online Banking, Business Bill Pay, Business Remote Deposit, Business Online Statements, Business ACH, Merchant Services, Quickbooks, Business Speech Access, Wire Transfers, Payroll Services, Business Resources, Business Planning, Online Banking, Bill Pay, Online Statements, ABC Deals, Alerts, Popmoney, Money Manager, FICO Score, Mobile Banking, Mobile Payments, Card Guard, Mortgage Calculators, Auto Calculators, Savings Calculators, Cash Flow Calculators, Credit Calculators, Retirement Calculator, College Calculator, Small Business Calculator, ATM's, ClickSWITCH, Direct Deposit, ID Theft Recovery Plans, Financial Counseling Services, Repossession Sales, Speech Access, Foreign Currency Exchange, Mechanical Repair Coverage