Ulistic LP (MSP Marketing & IT Services Marketing)
MSP Marketing Guaranteed To Generate Leads
103 N Ridgewood Dr.
Unit 201
Sebring
FL
33870

Tel: 863-451-3088
Web: https://www.ulistic.com
Email: info@ulistic.com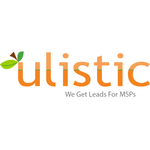 27.49531667
-81.44128167
Accurate to within approximately 300 feet. Click here to see a larger map
Ulistic LP (MSP Marketing & IT Services Marketing)
Ulistic are your MSP Marketing professionals. Ulistic is a specialized marketing agency in Sebring, FL that works with IT service companies, managed IT service providers and technology consulting companies. Need a new marketing strategy with guaranteed results? Contact Ulistic, your marketing agency for IT support, managed IT and technology consulting companies.

Categories: marketing services Keywords: MSP Marketing, MSP SEO Services, IT Marketing, IT Services Marketing
Additional Contact Information
Alternative Phone: 716-799-1999
Fax: 863-659-4578
Mobile Phone: 716-263-6961

Opening Hours
Monday: 08:30 to 17:00
Tuesday: 08:30 to 17:00
Wednesday: 08:30 to 17:00
Thursday: 08:30 to 17:00
Friday: 08:30 to 17:00
Saturday: Closed
Sunday: Closed

Videos
Why did Colorado Springs IT service expert Blake Schwank select Ulistic as his trusted MSP marketing company?
Toronto IT Services company Tektonic was working with another MSP marketing firm when Ulistic was called in to fix their SEO.
Ulistic provides email marketing strategies for IT service companies, technology solution providers and managed IT service providers.
How do you get your MSP website to the number one spot on Google search? Ulistic specializes in MSP SEO services.
LinkedIn Prospecting vs. Telemarketing
What is a BANT qualified lead? Download the Ulistic 17 step sales process at https://www.ulistic.com
Payment options
American Express
Android Pay
Apple Pay
Cash
Check
Financing
MasterCard
PayPal
Visa
More information
Established in: 2010
Brands: Search Engine Optimization, MSP Website Development, Email Marketing
Products: MSP Lead Generation Websites, MSP SEO Services, MSP Content Marketing, MSP Video Creation, MSP PPC Management
Specialities: Managed IT Services, Cybersecurity, Information Technology Consulting
Languages spoken: English, Spanish, French
Services include: MSP SEO Solutions, MSP Marketing Website Development, MSP Marketing Website Management, MSP Content Services