99 Jiu-Jitsu HQ
Contact Us Today For More Information!
4425 Convoy St
210
San Diego
CA
92111

Tel: 858-987-0257
Web: https://www.martialartsschoolsandiego.com/
Email: officenineninehq@gmail.com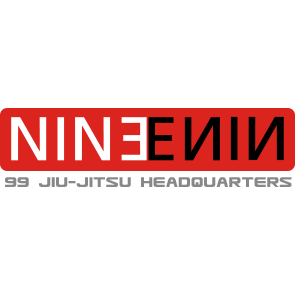 32.82051
-117.15452
Accurate to within approximately 300 feet. Click here to see a larger map
99 Jiu-Jitsu HQ
Our martial arts school is the go-to place if you're looking to learn self-defense, get in shape and have fun while doing it! We offer a variety of classes from muay thai, boxing, self-defense, jiu-jitsu and more, available for all skill levels. Learn from the most experienced instructors who are dedicated to giving you the best coaching available. Call today to sign up for a free trial!

Categories: martial arts training, recreation centers, boxing instruction, exercise & fitness programs Keywords: martial arts school, martial arts classes, self defense school, brazilian jiu-jitsu, bjj, boxing gym, boxing, muay thai, muay thai classes, jiu jitsu, kids jiu jitsu, mixed martial arts, physical fitness program
Bios
Products and Services
Instructors
Instructors
Eduardo Telles Moriera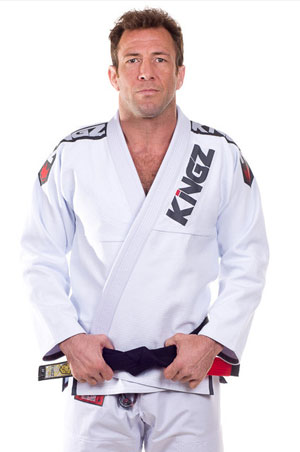 - 2017 European World Champion
(Absolute & Medium Heavy)
- 2015 European World Champion
(Medium Heavy & Open Class)
- 2013 No-Gi World Champion
- Pan American Champion (2007)
- Brazilian National Champion – CBJJE (2008)
- World Silver Medallist (1999 – Purple Belt) 3x
- World Bronze Medallist (2000 – Brown Belt, 2008 and 2010 Black Belt);
- 2x Pan American Silver Medallist (2005, 2006)
- 3x Brazilian National Silver Medallist (2001, 2005, 2006)
- 3x Pan American Bronze Medallist (2002 – Pesado and Absolute, 2004 Pesado)

Eduardo Telles is a Brazilian Jiu Jitsu black belt under Fabio Gurgel and one of the most criative grapplers in the World. Famed for being a fan of the "Esquijitsu" (termed "weird Jiu-Jitsu" for it's uniqueness) he created several atacks from the turtle guard, revolutionizing what once was defensive position. He also created several trademark setups from a position that became famous as the "Octupus Guard……
Url: https://www.ninenine99.com/99-jiu-jitsu-instructors-san-diego.html

Wilson Reis

Wilson Reis is a Fighter out of Sao Paulo, Brazil competing in the flyweight division.
Reis has competed in Bellator, ShoXC, Cage Warriors and the UFC. Reis was the assistant coach on The Ultimate Fighter on Dominick Cruz's Team. Wilson is a Black Belt in Brazilian Jiu-Jitsu under Roberto Godoi.
Url: https://www.ninenine99.com/99-jiu-jitsu-instructors-san-diego.html

John "Johnny" Gurule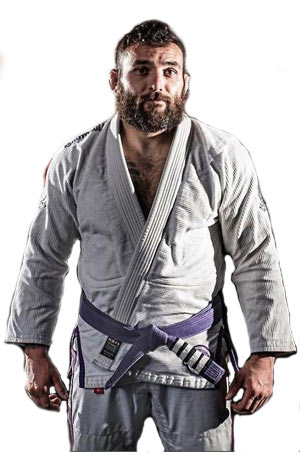 If your looking to improve your take downs and get into top physical shape for your next jiu jitsu competition Johnny Gurule has you covered.

- Maryland All State High School Wrestler
- York College of Pennsylvania Wrestling Team Member
- 12 year US Marine Corps Veteran
- US Marine Corps Martial Arts Instructor
- Brazilian Jiu Jitsu Purple Belt;
1 x NoGi World Medalist
1 x NoGi National Champion
1 x NoGi Pan Am Medalist
- TRX Certified Trainer
- Certified Personal Trainer NPTI/NASM
- Performance Enhancement Specialist NASM
Url: https://www.ninenine99.com/99-jiu-jitsu-instructors-san-diego.html

Rob Lopez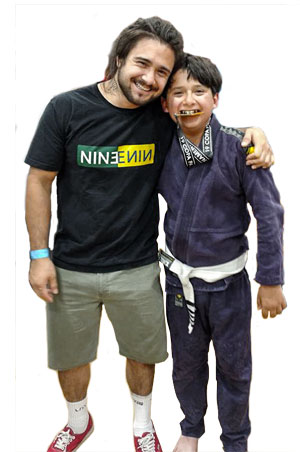 Purple Belt Robert Lopez teaches kids classes at 99HQ.
Url: https://www.ninenine99.com/99-jiu-jitsu-instructors-san-diego.html

Opening Hours
Monday: 06:30 to 09:00 and 12:00 to 19:00
Tuesday: 08:00 to 09:00 and 12:00 to 20:00
Wednesday: 06:30 to 09:00 and 12:00 to 19:00
Thursday: 08:00 to 09:00 and 12:00 to 20:00
Friday: 06:30 to 09:00 and 12:00 to 19:00
Saturday: 10:00 to 12:00
Sunday: 10:00 to 12:00

Pictures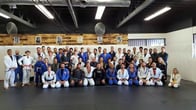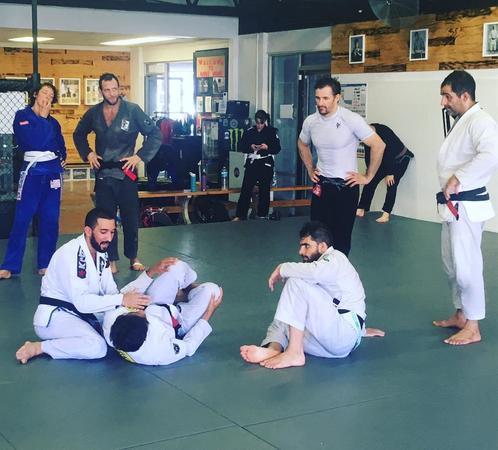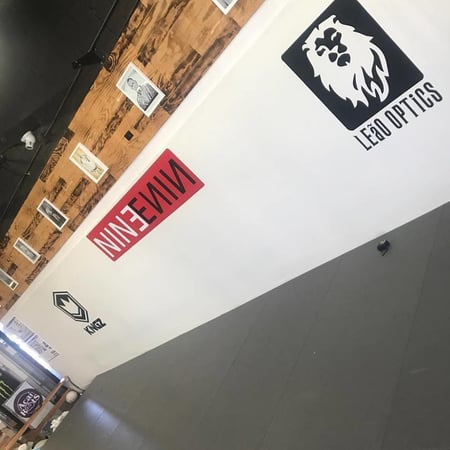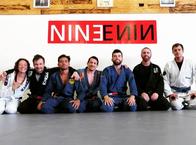 Payment options
American Express
Cash
Check
Discover
MasterCard
Visa
More information
Languages spoken: English, Spanish, Portuguese
Services include: martial arts, jiu jitsu, muay thai, boxing