PGR Home Inspections
Call Us Today For More Information!
Charleston
SC
29407

Tel: 843-789-0653
Web: https://www.pgrhomeinspections.com/
Email: adam@pgrhomeinspections.com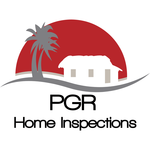 PGR Home Inspections
PGR Home Inspections provides a variety of inspection services for both home buyers, sellers and real estate professionals. Trust the experts to find if there are any issues that you need to know about before making your real estate transaction. Call us today to schedule your appointment!

Categories: real estate inspection Keywords: Home Inspections, Home Inspector, Inspection Services
PGR Home Inspections
PGR Home Inspections
General Home Inspection
PGR Home Inspections wants to help you make sure that you know the status of the home you are looking to buy before you make the final decision. This service could save you a lot of money in the long run if the inspector finds issues within the house that you might not have spotted yourself. Book your inspection today!

Url: https://www.pgrhomeinspections.com/general-home-inspection

Pre-Listing Inspection
Are you planning to put your home on the market soon? If so, you'll want to have a pre-listing inspection completed to make sure that there are no issues that might prevent your home from selling. This will help you put more control in your hands during the transaction process.

Url: https://www.pgrhomeinspections.com/prelisting-inspection

Mold Inspection
Are you nervous that you may have a mold issue within your home? This is definitely something that you would want to address with the help of a professional. We can provide you with an unbiased evaluation of your home to see where your mold problem stands.

Url: https://www.pgrhomeinspections.com/mold-inspection

Opening Hours
Monday: 08:00 to 20:00
Tuesday: 08:00 to 20:00
Wednesday: 08:00 to 20:00
Thursday: 08:00 to 20:00
Friday: 08:00 to 20:00
Saturday: Closed
Sunday: Closed

Pictures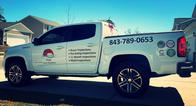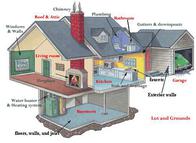 Payment options
American Express
Cash
Check
Discover
MasterCard
Visa
More information
Established in: 2018
Languages spoken: English