Andy's Sprinkler, Drainage & Lighting
Schedule An Appointment Today !
7187 Bryhawke Circle
Unit #700
North Charleston
SC
29418

Tel: 843-855-4116
Web: https://www.sprinklerdrainage.com/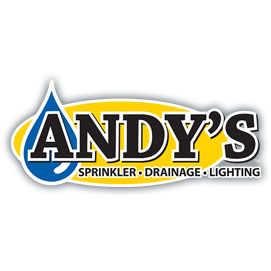 32.9105762
-80.0685343
Accurate to within approximately 300 feet. Click here to see a larger map
Andy's Sprinkler, Drainage & Lighting
We are excited that our trusted company is now proudly serving Charleston, South Carolina. Over the years, Andy's has grown into a stronger service company and family. Our attention to detail and excellent customer service and training has gained the trust of South Carolina residents, and we are so proud to provide services like sprinkler repair, lawn drainage, drip irrigation and outdoor lighting.

Categories: lawn & garden sprinklers, drainage contractors
Sprinkler Repair
Sprinkler System Repair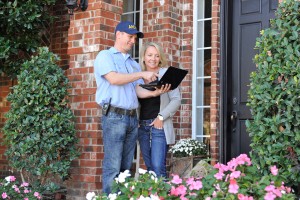 If you have a sprinkler system issue, our experienced irrigation specialists can either fix it or replace it. Trust our sprinkler repair service to ensure that all elements of your system are working at full capacity.

Url: https://www.sprinklerdrainage.com/sprinkler-system-repair/

Sprinkler System Checkup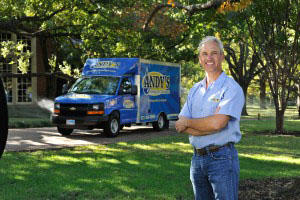 Every spring hundreds of thousands of Texas and South Carolina homeowners and commercial property owners turn on their sprinkler systems hoping that every part is working just as it did the previous fall. As quickly as a sprinkler head doesn't pop up right, or rotor head doesn't turn correctly, or worse, there is no power to the sprinklers, it's time for you to call in the experts.

Url: https://www.sprinklerdrainage.com/sprinkler-system-checkup/

Sprinkler System Reroutes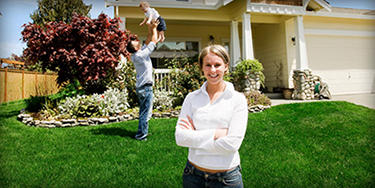 Sometimes an existing sprinkler system needs to be modified or renovated. Sprinkler system reroutes are one of the many services our sprinkler service technicians handle efficiently. Andy's Sprinkler has more than 30 years of experience renovating and updating lawn sprinkler systems throughout Texas and South Carolina. There are many reasons why an existing sprinkler system may need to be overhauled or rerouted, but regardless of the reason Andy's Sprinkler is up to the challenge and can get the job done in no time at all.

Url: https://www.sprinklerdrainage.com/sprinkler-system-reroutes/

Sprinkler Products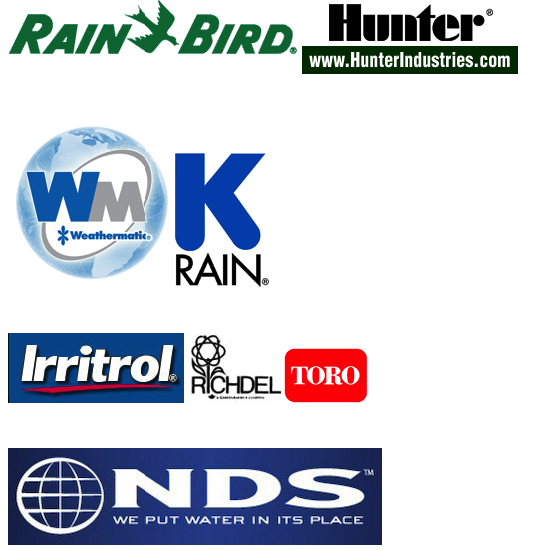 Andy's Sprinkler, Drainage and Lighting is a premier sprinkler and drainage repair company in Texas and South Carolina. As such, we only choose the best brands out there to service your residential sprinkler systems. With a wide variety of options, you can be sure we will help you find something that fits your needs. Whatever you choose, you can have peace of mind that you are covered with the best sprinkler system products and most knowledgeable sprinkler technicians in the business.

Url: https://www.sprinklerdrainage.com/sprinkler-products/

Drainage Solution
French Drain Systems Installation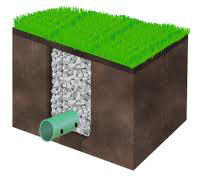 If you have a soggy lawn or continual standing water, the solution may be a French drain. A French drain is excellent in collecting and channeling water, diverting it safely away. If you have any slope in your landscape, you can be sure that water runoff will flow downhill, and by the quickest route possible. If your yard is flat and there is no where for water to run, then without proper drainage you will face constant standing water especially if the underlying soil is clay based. Our drainage company can easily diagnose these issues and determine if the French drain is what you need or if you might also need a sump pump.

Url: https://www.sprinklerdrainage.com/french-drains-install/

Channel Drains, Catch Basins & Grates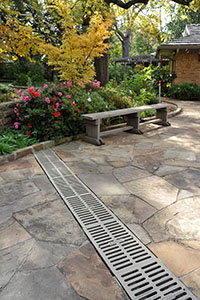 Channel or French drains are concrete or steel drains used to evacuate a sheet of surface water rapidly. These systems are made for efficiency and durability, giving a residential lawn drainage system the strength of an industrial drainage system.

Url: https://www.sprinklerdrainage.com/channel-drains/

Sump Pump Installation
If you have a flat yard or one that slopes downward, it is likely that you will experience problems such as standing water, a soggy lawn or even flooding. In Texas and South Carolina, many foundations sit where parts of the house are below the water level, and simply water from the spinklers can build up causing damage.

Url: https://www.sprinklerdrainage.com/sump-pump-installation/

Yard Drainage Systems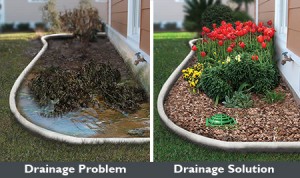 The advantages of a professionally installed drainage system are self-evident. Sudden downpours or continual rainfall in a very short time can add up to flooding in and around your home. At Andy's Drainage division our professional drainage technicians have more than 20 years of extensive experience and knowledge helping homeowners prevent flooding and water damage.

Url: https://www.sprinklerdrainage.com/drainage-systems/

Drip Irrigation
Drip Irrigation System Installation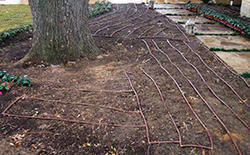 With Texas and South Carolina facing continued drought and water restrictions being enforced in many areas of the state, conserving water and using it efficiently is sensible and saves you money. A properly designed drip irrigation system will have minimal water runoff, little if any evaporation, and deep percolation.

As part of Andy's Sprinkler services, our irrigation specialists implement drip irrigation systems to ensure plants, trees, flowers, and foliage get proper watering directly to the roots.

Url: https://www.sprinklerdrainage.com/drip-irrigation-system/

Landscape Lighting Design & Services
Outdoor Lighting Systems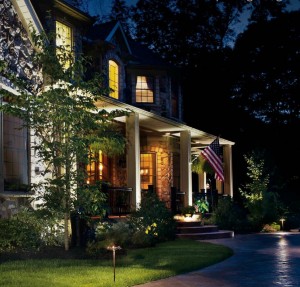 Whether entertaining in the backyard, or working in the garden, an outdoor lighting system can broaden your home atmosphere to reach every area of your property. Picture the darkness suddenly turning into a cheerful bright living experience all around the outside of your home.

Url: https://www.sprinklerdrainage.com/outdoor-lighting-systems/

Landscape Lighting Design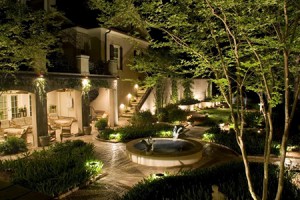 Our lighting technicians are fully trained and qualified in all aspects of residential and commercial outdoor lighting. Andy's design team treats exterior landscape lighting similar to the design of your home or office landscape. We approach each lighting design project with the goal of ensuring that the exterior lighting design complements your lifestyle, desires, and needs. Our initial focus is to work with you directly to determine the style, mood, usage areas, traffic, and other factors which you want in incorporated into the final design.

Url: https://www.sprinklerdrainage.com/landscape-lighting-design/

Landscape Lighting Repair & Maintenance
The next time you have a landscape lamp burn out in your tree don't worry about climbing the tree to change it. One call to our outdoor lighting technician will take care of this lighting problem in no time at all. Andy's Lighting has the landscape lighting repair and maintenance services you need; whether it's an existing outdoor lighting system installed by someone else or a system we installed that needs maintenance or service work.

Url: https://www.sprinklerdrainage.com/landscape-lighting-repair/

Landscape Lighting Products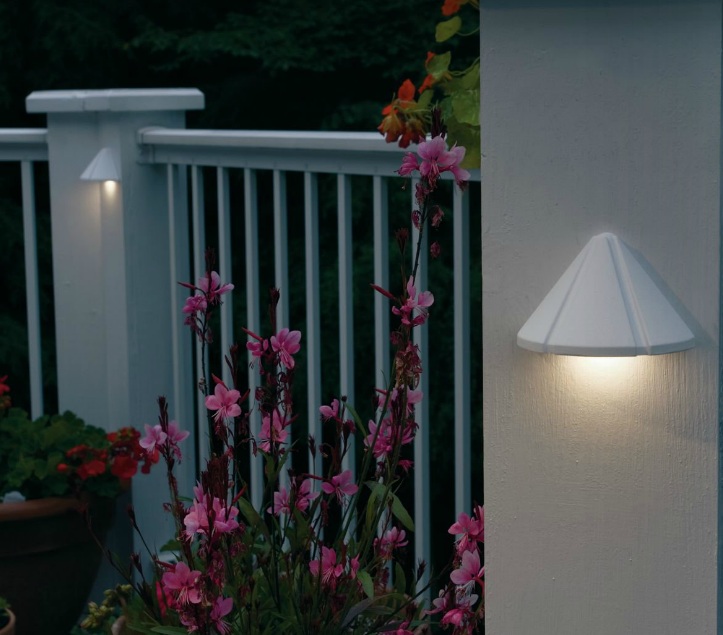 With so many outdoor lighting products to choose from, you want quality and durability in any landscape lighting design project you have, whether for your home or business. Texas and South Carolina summers and winters can play havoc on outdoor lighting and a lot of inferior products just don't stand up to the punishment. Andy's uses only the best and most cost-effective lighting products on the market today.

Url: https://www.sprinklerdrainage.com/landscape-lighting-products/

Opening Hours
Monday: 24hrs
Tuesday: 24hrs
Wednesday: 24hrs
Thursday: 24hrs
Friday: 24hrs
Saturday: 24hrs
Sunday: 24hrs

Pictures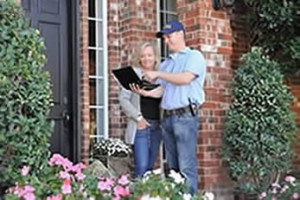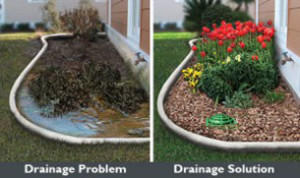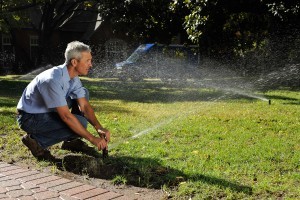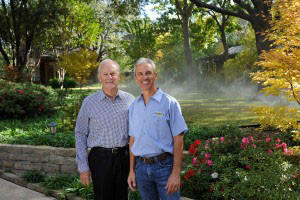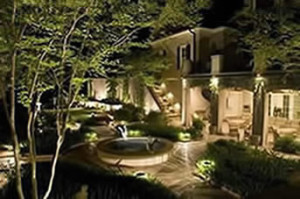 Videos
Payment options
American Express
Cash
Check
Discover
MasterCard
Visa
More information
Established in: 1987
Services include: Sprinkler System Repair, Sprinkler System Checkup, Sprinkler System Reroutes, Drip Irrigation System Installation, French Drains, Channel Drains, Catch Basins & Grates, Sump Pumps, Yard Drainage Systems, Outdoor Lighting Systems, Landscape Lighting Design, Landscape Lighting Repair & Maintenance