Rejuvenate Health
Call us today to schedule your appointment
534 Chestnut St
Suite 120
Hinsdale
IL
60521-2509

Tel: 630-425-4040
Web: http://RejuvenateHealth.net
Email: drhassan@rejuvenatehealth.net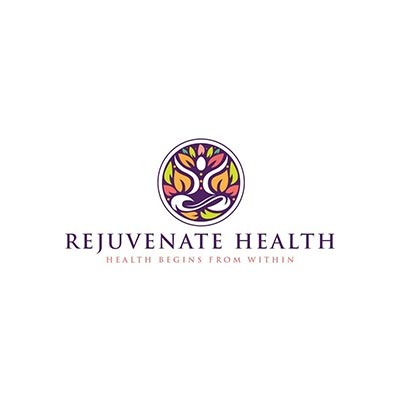 41.8011594
-87.9383372
Accurate to within approximately 300 feet. Click here to see a larger map
Rejuvenate Health
Rejuvenate Health provides a complete picture of health from chiropractics to nutrition and cold laser therapy to the Hinsdale, Il area.

Categories: chiropractors, personal coaching, weight loss & control, nutritionists, biofeedback therapists, homeopaths, alternative medicine, health services, surgeons, physical therapy equipment Keywords: Functional Medicine, Detoxification, Chiropractic, Nutrition, Biofeedback Testing, Physical Therapy, Spinal Rehab, Cold Laser, Sports Medicine, Holistic Care, Neck Pain, Wellness Care, Low back pain, Sciatic Pain, Joint Pain, Sport Injury, Alternative Care, Weight Loss
Bios
Hassan Baqir
Dr. Hassan Baqir, the founder of Rejuvenate Health, is a traditional chiropractor with genuine compassion, experience, and a reputation for helping patients improve their health. To better serve his patients, Dr. Hassan stays up-to-date with all the new treatment modalities. He is certified in many integrative therapies and is a leader in the field of chiropractic and nutritional health.

The ability to establish and maintain your health into your nineties or even older is never an accident. There is no random activity in the body. The body acts and reacts in a clearly defined manner and the body never lies. It is simply necessary to interpret the body's language in order to remove the obstacles to healing.

We are constantly exposed to antagonistic elements, both physical and emotional, often resulting in an imbalance causing one or more systems in the body to malfunction. My philosophy is to diagnose the process causing the imbalance and correct it. With any health -related problem, there are four major areas of the body that need to be addressed; structure, emotions, biochemistry, and energy (the energetic systems, ie acupuncture meridians and chakras).

We remind patients frequently that "doctors don't heal the body; the body heals Itself as long as there are no obstacles to healing. As your healthcare provider, it is my job to break down these obstacles so that the body can mend itself unimpeded. The power that created us is the power that heals us." We are inspired daily by the infinite possibilities in healthcare yet to be tapped into.

We feel there is no single way to get someone well; no one right approach to achieving optimal health.

Additional Contact Information
Fax: 630-655-7425

Opening Hours
Monday: 16:00 to 20:00
Tuesday: 16:00 to 20:00
Wednesday: 16:00 to 20:00
Thursday: 16:00 to 20:00
Friday: Closed
Saturday: 08:00 to 12:00
Sunday: Closed
Friday by Appointment Only
Payment options
American Express
Cash
Check
Discover
MasterCard
Visa
More information
Established in: 2018
Specialities: Chiropractic
Languages spoken: English
Services include: Functional Medicine, Detoxification, Nutrition, Biofeedback Testing, Chiropractic, Educational Classes, Holistic Care, Physical Therapy, Cold Laser, Spinal Rehab, Sports Medicine