Comfort Pro Inc.
Contact us today for HVAC Services!
4203 Air Cargo Rd.
Unit 2
Tampa
FL
33614

Tel: 813-441-1110
Web: http://www.comfortprocooling.com
Email: admin@comfortprocooling.com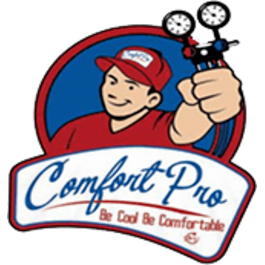 27.9781145
-82.5186765
Accurate to within approximately 300 feet. Click here to see a larger map
Comfort Pro Inc.
Comfort Pro is dedicated to providing our clients with the very best in installation, service, and repair for your heating and cooling needs. Our company foundation is built on honesty and integrity. We specialize in Central A/C, Heating and Furnace systems in addition to a variety of HVAC related projects.

Comfort Pro takes pride in the quality of our work and our commitment to outstanding results. We look forward to building long-term relationships with our clients, and guarantee your satisfaction!

Categories: heating contractors, air conditioning contractors & systems Keywords: AC, Air Conditioner, Air Conditioning, Cooling, Central Air, Furnace, Heating, Indoor Air Quality, Clean Air
Comfort Pro Products & Services
Air Conditioning Services In Tampa, FL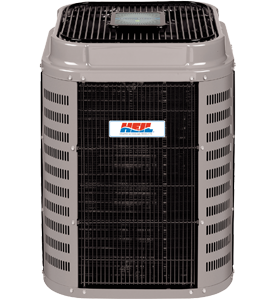 Air Conditioning Services in Tampa, Lakeland, New Port Richey, FL and the Surrounding Areas

Url: https://www.comfortprocooling.com/air-conditioning-services-tampa-fl/

Air Conditioning Service And Repair In Tampa, Fl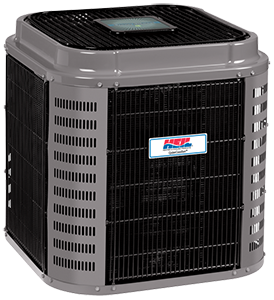 Coming back to your home at the end of a brutally hot day should be a time of relief. A time to kick your feet up and chill out in the comfort of your own home. But, if your air conditioner decides to take a vacation, this cannot happen. Comfort Pro is here to help with Air Conditioning Service and Repair in Tampa, Lakeland, New Port Richey, FL and the Surrounding Areas.

Url: https://www.comfortprocooling.com/air-conditioning-service-repair-tampa-fl/

Air Conditioning Installation And Replacement In Tampa, FL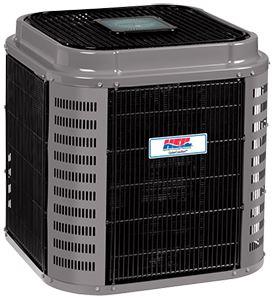 Putting a new system in as an installation or replacing an old hunk of metal calls for professionals. We can provide the service you are searching for in your next Air Conditioning Installation and Replacement in Tampa, Lakeland, New Port Richey, FL and the Surrounding Areas.

Url: https://www.comfortprocooling.com/air-conditioning-installation-replacement-tampa-fl/

Air Conditioning Maintenance And Tune Up In Tampa, FL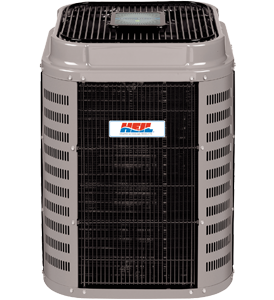 Keeping your home comfortably cool is a major priority for any considerate homeowner. This all boils down to having a reliable AC system in place. Investing in Air Conditioning Maintenance and Tune Up in Tampa, Lakeland, New Port Richey, FL and the Surrounding Areas is one of the wisest decisions you can make for your home. And, it turns out Comfort Pro is just how you need an HVAC contractor to be – local, answering your calls, and skilled.

Url: https://www.comfortprocooling.com/air-conditioning-maintenance-tune-up-tampa-fl/

Furnace Services In Tampa, FL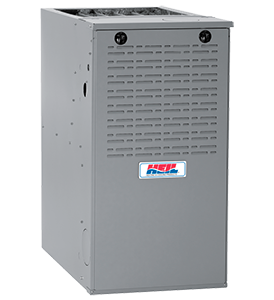 Furnace Services in Tampa, Lakeland, New Port Richey, FL and the Surrounding Areas

Url: https://www.comfortprocooling.com/furnace-services-tampa-fl/

Furnace Service And Repair In Tampa, FL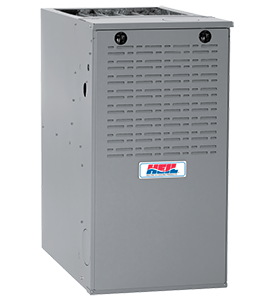 Your home should be your sanctuary. A place where you can relax, and enjoy all the little things that make life beautiful on a daily basis. Having a reliable furnace to keep your home comfortable is the first-step for when the cold comes knocking on your front door. Occasionally, your furnace will break down. But you don't have to worry. Comfort Pro is here to provide expert Furnace Service and Repair in Tampa, Lakeland, New Port Richey, FL and the Surrounding Areas.

Url: https://www.comfortprocooling.com/furnace-service-repair-tampa-fl/

Furnace Installation & Replacement In Tampa, FL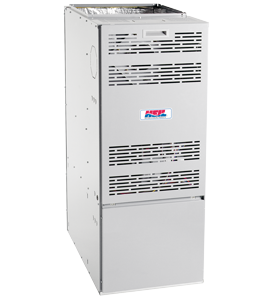 When the cold comes knocking on your front door, the last thing you want to do is huddle under blankets with a cup of joe trying to stay warm. Whether you are a first-timer, or trying to replace an inefficient unit, Comfort Pro is here to help when it comes to Furnace Installation & Replacement in Tampa, Lakeland, New Port Richey, FL and the Surrounding Areas .

The good news is that you have stumbled across a contractor with years of experience under its belt. Our expert technicians can help from choosing the perfect unit for your home – to a quality installation. Rest-assured, your comfort is safe in our hands.

Url: https://www.comfortprocooling.com/furnace-installation-replacement-tampa-fl/

Furnace Maintenance And Tune Up In Tampa, FL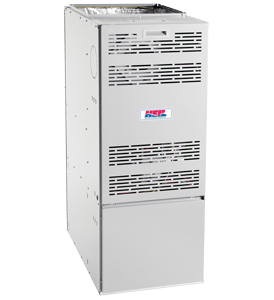 When the chilly breeze drafts through your neighborhood, you rely on your home's HVAC equipment more than ever. Your furnace becomes your best-friend. But, in order for it to work efficiently all-winter long – it needs some tender loving care. This comes in the form of Furnace Maintenance and Tune Up in Tampa, Lakeland, New Port Richey, FL and the Surrounding Areas.

Url: https://www.comfortprocooling.com/furnace-maintenance-tune-tampa-fl/

AC Replacement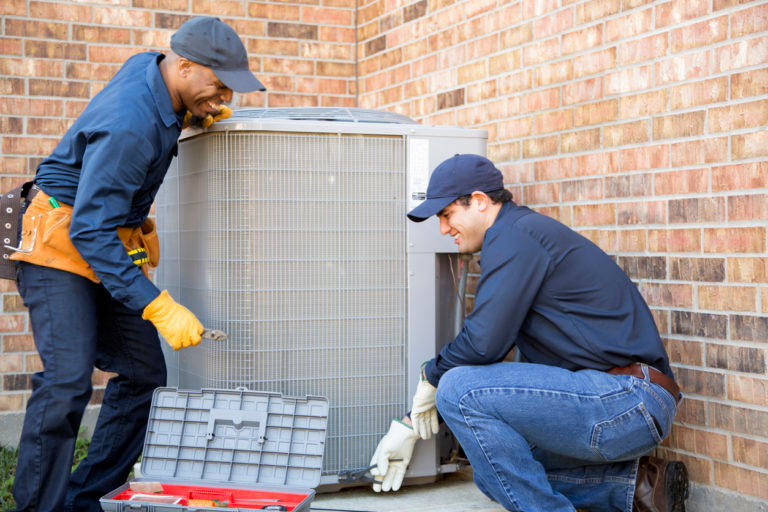 Have you recently had cool, calm summer nights outside ruined by the loud, noisy racket of an aging AC unit? Do you find your energy bills seem to be getting larger and larger every month even though your usage is about the same? It sounds like you're due for a new AC unit. If recapturing the comfort of your home sounds like just what you need then Comfort Pro Inc. is here for you with top-of-the-line AC replacement in Sarasota, Bradenton, Lakeland, FL, and surrounding areas!

Url: https://www.comfortprocooling.com/ac-replacement-sarasota-fl/

AC Installation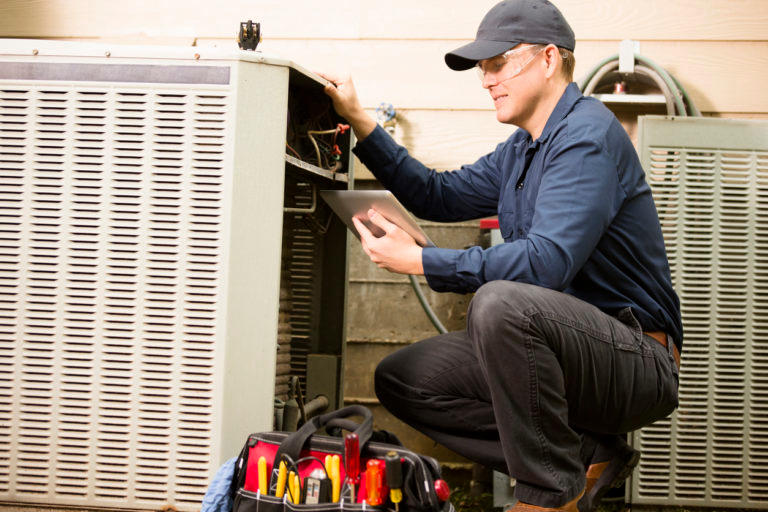 The summer months are coming! Have you recently had your AC evaluated to make sure it is still in good working order? If you haven't, give us a call! You won't want that dreaded feeling of being stuck in a hot house because your AC failed to turn on at the most inopportune time. Let's face it, opening up the windows just isn't good enough. Fortunately for you, after getting to know just what Comfort Pro Inc. is all about, you will know Comfort Pro Inc. is the contractor you need to call to remedy your AC problems! Comfort Pro Inc. specializes in AC installation in Sarasota, Bradenton, Lakeland, FL, and surrounding areas. Give us a call and allow us to let our great AC installations to do the talking!

Url: https://www.comfortprocooling.com/ac-installation-sarasota-fl/

Air Conditioner Replacement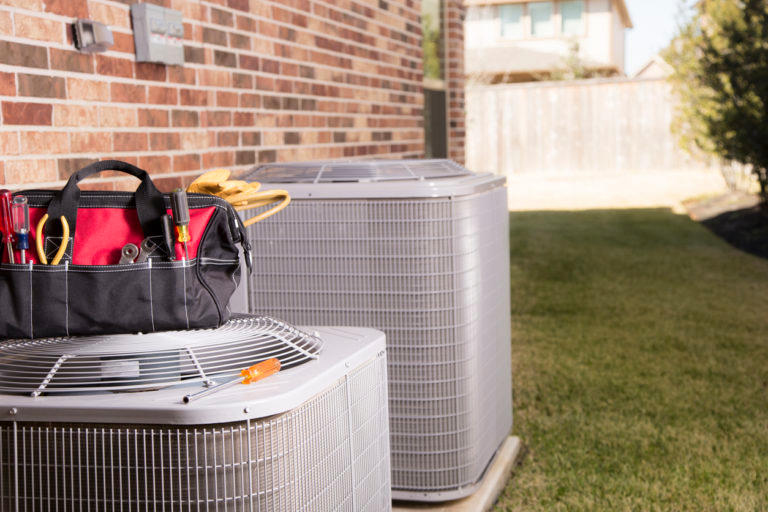 The summer months are coming. Have you thought about replacing your air conditioner? Is your air conditioner 10, 15 or even 20 years old? Then it is time you talked to the leading air conditioner replacement contractor in the area! We can give you the low-down on lowering your energy bills through a new, efficient, state-of-the-art air conditioner. If you're sick and tired of having to constantly call an HVAC contractor to have your air conditioner restored to a working condition, then Comfort Pro Inc. is here for you with air conditioner replacement in Sarasota, Bradenton, Lakeland, FL, and surrounding areas!

Url: https://www.comfortprocooling.com/air-conditioner-replacement-sarasota-fl/

Air Conditioning Service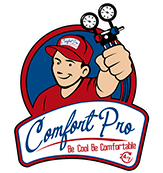 Have you been experiencing problems with your AC unit lately? Does your air conditioner look like it is underperforming? Sick and tired of paying so much for energy month in and out? Time to face the music! The good news? You are not alone! Here at Comfort Pro we offer top quality AC service in Tampa, Sarasota, Clearwater, FL, and surrounding areas at the lowest rates. Whether you are an individual homeowner, a small business or a family, and whether you need a residential or commercial air conditioner service, look no further. We have just the solution for you. Still not convinced? Check out for yourself our numerous customer testimonials. Always trying to exceed customer expectations, we'll make this service a pleasant experience for you. Fast and dependable, we guarantee same day results that are going to stand the test of time. Be cool, be comfortable. Choose us, the pros at Comfort Pro.

Url: https://www.comfortprocooling.com/ac-service-tampa-fl/

AC Repair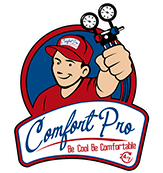 Has your AC unit been noisy lately? Do you think it is underperforming? Are you worried about the upcoming hot summer period? Can you not stand the humidity in your living room any more? Dealing with a broken AC unit during the summer can be a nightmare for most families. Your indoor comfort is critical in order to maintain your peace of mind, especially if the outdoor temperature is boiling high! For the best AC repair in Sarasota, Tampa, St. Petersburg, FL, and surrounding areas, keep your cool and call the pros at Comfort Pro. With more than 14 years of experience in the HVAC field, we have been devoted to exceptional service since day one. No matter the brand, origin or age of your AC unit, we guarantee to get it back up and running within the same day! No subcontractors, no added fees, and no extra costs. Honest, efficient and reliable, Comfort Pro is the HVAC contractor you have been always looking for. Offering top-notch products and services at the most affordable prices, there is nothing to lose! Get in touch now, and start enjoying comfort like you deserve.

Url: https://www.comfortprocooling.com/ac-repair-sarasota-fl/

Air Conditioning Repair

Is your air conditioner malfunctioning all the time? Don't panic! Summer is almost here but your AC feels nowhere near? A hot, humid living room can be a living hell during the summer. Add expensive utility bills, stress from work and daily responsibilities… Trust us, we understand how you feel. But hey, it's your lucky day! The pros at Comfort Pro offer the most dependable and affordable air conditioning repair in Tampa, Sarasota, Lakeland, FL, and surrounding areas. With more than 14 years of solid experience in the field, we know exactly how to make you smile. Are you ready to embrace cool home comfort like never before? No matter what problem you are experiencing with your air conditioning we are here to help, always at the most affordable prices. What are you waiting for? Give us a call today!

Url: https://www.comfortprocooling.com/air-conditioning-repair-tampa-fl/

Heating Replacement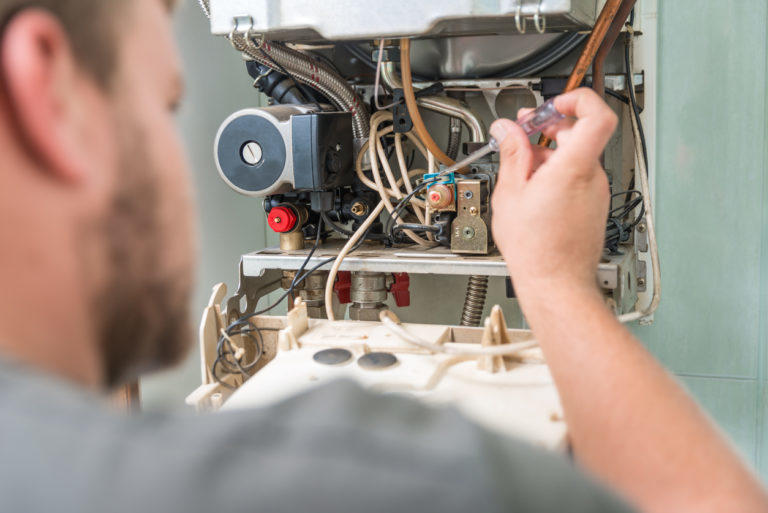 It's that time of year again! The leaves are starting to fall and the temperatures are starting to dip a little too low for comfort. So, you turn on the heat…but nothing happens. That's where we come in. Have you ever had to deal with cold temperatures while having no working heat? It's an awful experience! Don't let it happen again. If you need a new, reliable heater that won't fail you at the most critical moments, then reach out to Comfort Pro Inc. for top quality heating replacement in Sarasota, Bradenton, Lakeland, FL, and surrounding areas.

Url: https://www.comfortprocooling.com/heating-replacement-sarasota-fl/

Heating Installation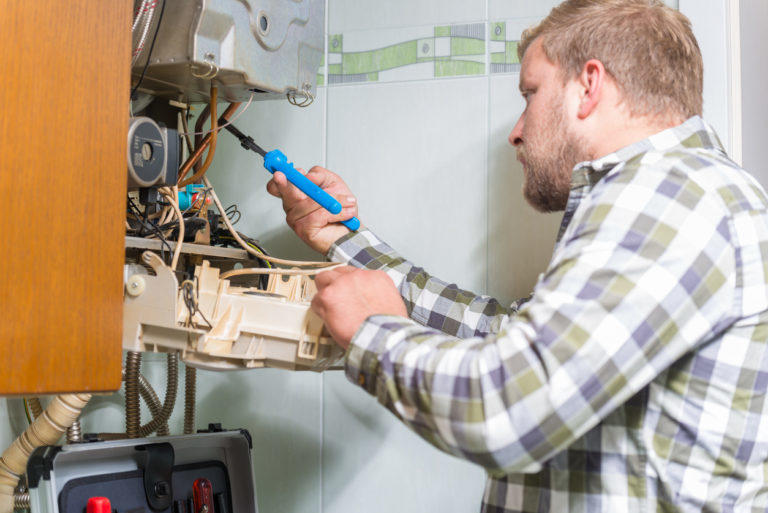 Comfort and reliability. These are commonplace terms in today's world, and why wouldn't they be? Everyone should be comfortable. Everything should be reliable. Shouldn't you expect the same from your heater? Of course! We know you would! Anything less is unacceptable. Has your heater been unreliable lately? Is it old and outdated? Is it time for a complete new heating installation? If so, call Comfort Pro Inc! Comfort Pro Inc. is synonymous with heating installation. We're here to help you and your family with heating installations in Sarasota, Bradenton, Lakeland, FL, and surrounding areas.

Url: https://www.comfortprocooling.com/heating-installation-sarasota-fl/

Opening Hours
Monday: 24hrs
Tuesday: 24hrs
Wednesday: 24hrs
Thursday: 24hrs
Friday: 24hrs
Saturday: 24hrs
Sunday: 24hrs

Pictures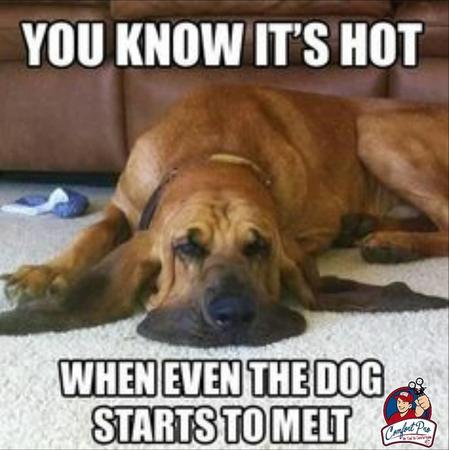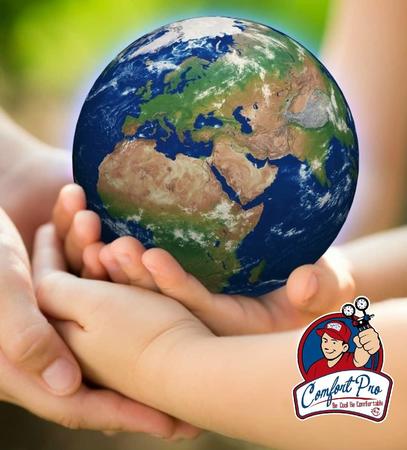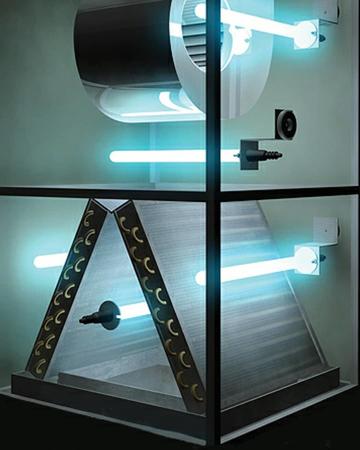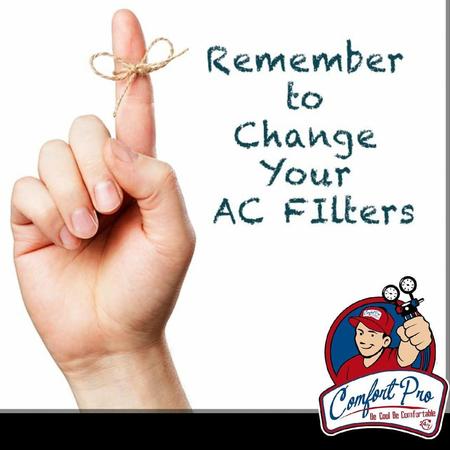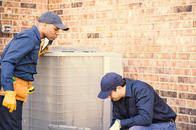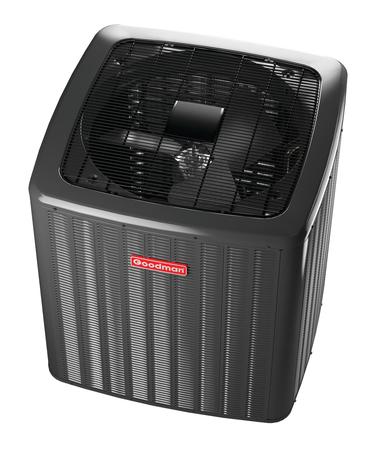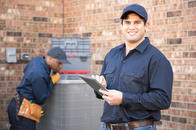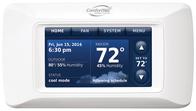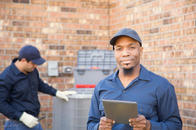 More information
Established in: 2017
Brands: We Serve All Makes & Models
Products: AC Units, Efficient Air Conditioners, Heat Pumps, Furnaces, Efficient Heating, Ductless Units, Dehumidifiers, Humidifiers, Carbon Dioxide Detectors, Thermostats, Air Filters, Air Purifiers, Ductwork, Ventilation, Smart Thermostats, Smart HVAC Systems, Mini Split Systems
Specialities: Residential HVAC Services, Light Commercial HAC Services
Languages spoken: English, Spanish
Services include: AC Service, AC Repair, AC Installation, AC Replacement, AC Maintenance, AC Tune Up, Furnace Service, Furnace Repair, Furnace Installation, Furnace Maintenance, Furnace Replacement, Furnace Tune Up, Indoor Air Quality, Whole House Air Purification, Whole Home Ventilation, Air Filter Changeouts, Air Quality Testing, Allergy Reducers, Zoning, Zoning Design, Duct Planning and Design, Ventilation Planning and Design