Resourcive
Call Today
63 Southfield Rd.
Mount Vernon
NY
10552

Tel: 646-779-2090
Web: http://resourcive.com
Email: jdecrescenzo@resourcive.com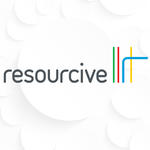 40.92774
-73.81902
Accurate to within approximately 300 feet. Click here to see a larger map
Resourcive
Resourcive is an independent firm of telecom experts and consultants. Our proprietary strategic approach supports businesses to reduce the expense and complexity of their telecom infrastructure, at no cost to them and with minimal time commitment. From audit to implementation, our proprietary vendor-agnostic approach is designed to optimize spend and support companies in finding the right telecom solution for their business needs, at the right price, from the right vendor(s).

Categories: computer networking, communications services, business services, management consultants Keywords: Cost Reduction, Lifestyle Management, Baseline Inventory, Bill Consolidation, Price Benchmarking, Technology Transformation, Telecom Expense Management (TEM), Moves, Adds, Changes, and Disconnect Management, Wireless Optimization and Management, RFP Management & Carrier Selection
Services
Services
Some of the most common reasons clients call us are because they want to reduce monthly telecom expenditures, reduce complexity, ensure they're getting the best deal, conduct due diligence, or open/close locations.
Cost Reduction
Resourcive has historically achieved savings of 25% to 50% for its clients when using our proprietary approach which has been tested, revised, and refined through decades of telecommunication and consulting experience.


Lifecycle Management
Resourcive is there for you every step of the way. We provide assistance with the initial design, carrier selection, pricing, negotiation, contract review, installation, MACD work, and contract renewal.


Baseline Inventory
Resourcive will perform a comprehensive review of your entire voice and data infrastructure. This comprehensive review not only includes your telephony bills, but close interactions with your company's stakeholders to create a solid understanding of your current state and future needs.


Bill Consolidation
Resourcive will help reduce the number of bills and or carriers. Reducing the processing time and complexity of your network and helping you operate more efficiently.


Price Benchmarking
Resourcive provides clients with telecom benchmarks to ensure they are efficiently using their telecom spend. We focus on cost, service, and carriers offering to ensure your business needs are met.


Technology Transformation
Resourcive will bring you the technology to best meet your firms needs. We have an extensive portfolio of services and will use our understanding of your needs to bring the best solution to the table. We will also be available to assist you in the testing, planning, and implementation of the best solution.


telecom Expense Management (TEM)
Resourcive will maximize your telecom budget with the help of our application's continuous expense analysis, alerts, and recommendations.


Movies, Adds, Changes, and Disconnect Management
Resourcive MACD service is designed to assist our customers with the management of existing voice and data lines. Once our customers' locations and assets are entered into our client management application ("CMS"), we then begin the process of managing those assets, keeping track of any MACD requests that are sent to us – and making those changes available to our client as a point of reference at any point throughout our relationship.


Wireless Optimization and Management
Resourcive will first assist you in maximizing your wireless budget by finding the most effective vendor to meet your business needs. We can also assist you with everything from the procurement of devices and service plans to routine maintenance, upgrades or replacement of hardware, and disconnecting service when required.


RFP Management & Carrier Selection
Resourcive removes the pain and hassle of each step, helping many companies deploy successful RFP's without the added burden and extra effort. Based on your requirements, we can create the RFP's and help you choose the vendors which will best meet your needs. We will be your main point of contact for your vendors. We schedule all internal and external interaction. From the initial needs analysis, to creating ROI documentation and executive summaries, providing status and timely update, we keep all stakeholders fully informed throughout the process.


Opening Hours
Monday: 09:00 to 17:00
Tuesday: 09:00 to 17:00
Wednesday: 09:00 to 17:00
Thursday: 09:00 to 17:00
Friday: 09:00 to 17:00
Saturday: Closed
Sunday: Closed

Videos
More information
Services include: Cost Reduction, Lifecycle Management, Baseline Inventory, Bill Consolidation, Price Benchmarking, Technology Transformation, Telecom Expense Management (TEM), Moves, Adds, Changes, and Disconnect Management, Wireless Optimization and Management, RFP Management & Carrier Selection