Conundrum Media
Choose a time for us to call you!
Los Angeles
CA
91750

Tel: 818-646-6549
Web: http://www.conundrum-media.com
Email: info@conundrum-media.com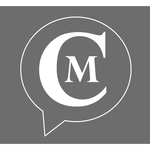 Conundrum Media
Conundrum Media can help you optimize your profiles and promote your business across social media websites to get customers that are ready to buy. Conundrum Media will provide you with engaging content specific to your industry and ideas for giveaways that grow your customer base. Conundrum Media will monitor the most important review and social media websites 24/7 including review alerts. Respond to reviews and messages while they are fresh.

Categories: marketing services
Additional Contact Information
Mobile Phone: 818-646-6549

Opening Hours
Monday: 09:00 to 17:00
Tuesday: 09:00 to 17:00
Wednesday: 09:00 to 17:00
Thursday: 09:00 to 17:00
Friday: 09:00 to 17:00
Saturday: Closed
Sunday: Closed

Payment options
American Express
Discover
Visa