Best Auto Glass
Call Today for a Free Estimate!
4920 Basin Street
Suite 2
Midland
TX
79703

Tel: 432-689-7777
Web: https://getbestautoglass.com/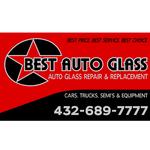 31.9596813
-102.1346316
Accurate to within approximately 300 feet. Click here to see a larger map
Best Auto Glass
If debris hits your car and leaves your windshield completely shattered, you might not feel safe driving your car to an auto glass company for repairs. When your car window or windshield is damaged, Best Auto Glass of Midland, TX will come to you. We provide mobile auto glass replacements and repairs.

Categories: auto glass repair & replacement Keywords: auto glass company midland tx, auto glass repairs midland tx, cracks in windshield midland tx, automatic windows broken midland tx, auto glass company odessa tx, automatic windows broken odessa tx, windshield replacements odessa tx, auto glass replacement odessa tx, window regulators odessa tx, auto glass midland tx, windshield replacements midland tx, window motors midland tx, car glass midland tx, auto glass repairs odessa tx, auto glass specialists odessa tx, window motors odessa tx, auto glass replacement midland tx, windshield cracks midland tx, window regulators midland tx, auto glass specialists midland tx, cracks in windshield odessa tx, auto glass odessa tx, side mirror repairs odessa tx, windshield cracks odessa tx, auto glass replacement big spring tx, windshield cracks big spring tx, window regulators big spring tx, car glass big spring tx, auto glass company big spring tx, auto glass repairs big spring tx, cracks in windshield big spring tx, automatic windows broken big spring tx, auto glass specialists big spring tx, auto glass big spring tx, windshield replacements big spring tx, window motors big spring tx, side mirror repairs big spring tx
Best Auto Glass Services
Auto Glass Replacement
Does Your Car Need a Brand-New Windshield?
CALL US FOR AUTO GLASS REPLACEMENTS IN ODESSA-MIDLAND, TX

Whether your windshield is hit by debris or a wreck leaves your car with a shattered windshield, you need a windshield replacement fast. Best Auto Glass provides quality auto glass replacements in Odessa-Midland, TX and the entire Permian Basin. We can replace auto glass on any type of vehicle, from cars and trucks to 18-wheelers. Bring your car to the shop or request our mobile auto glass replacement service, and an experienced technician will come to you. Call now for your free auto glass replacement estimate.

WE WORK WITH ALL TYPES OF AUTO GLASS

Best Auto Glass does more than windshield replacements. You can rely on us for any type of auto glass replacement, including:

Windshield replacements
Window replacements
Back glass replacements
Side-view mirror replacements
Rearview mirror replacements

We can also cut flat glass to replace auto glass on older vehicle models. Contact us today to schedule your auto glass replacement, and your car or truck will look like new in no time. We service Odessa-Midland, TX and the Permain Basin!

Url: https://getbestautoglass.com/auto-glass-replacement/

Auto Glass Repair
Fix That Unsightly Chip on Your Windshield
SCHEDULE AUTO GLASS REPAIRS IN ODESSA-MIDLAND, TX

You're cruising down the interstate when suddenly a rock flies up from the road and hits your windshield. Even small pebbles can leave huge chips in your windshield. When you need auto glass repairs, call the specialists at Best Auto Glass in Odessa-Midland, TX & Permian Basin. We can fix small and large chips so that your windshield looks like new. We can repair any type of auto glass damage, including:

Windshield cracks
Window cracks
Back glass cracks
Side-view mirror cracks
Rearview mirror cracks

Call 432-689-7777 now to receive a free estimate on your auto glass repairs.
REQUEST OUR MOBILE AUTO GLASS REPAIRS

Our auto glass company provides convenient auto glass repairs in Odessa-Midland, TX & entire Permian Basin. You can bring your car to our shop or request a technician to come to you. We'll fix a crack in your windshield, and you don't even have to leave your home. Contact us today to schedule auto glass repairs with Best Auto Glass.

Url: https://getbestautoglass.com/auto-glass-repair/

Window Regulators
Are Your Automatic Windows Broken?
SCHEDULE WINDOW MOTOR REPAIRS IN ODESSA-MIDLAND, TX

When your window regulator is broken, it can be a huge inconvenience. If the automatic windows of your vehicle won't go up or down, contact Best Auto Glass of Midland, TX for window motor repairs. With experienced technicians who work professionally and efficiently, you'll get your car back quickly. We'll make sure your window motor is functioning properly in no time. Call 432-689-7777 today to schedule window regulator repairs.

WE CAN FIX WINDOW MOTORS ON ANY TYPE OF VEHICLE

No matter what make or model you drive, you can rely on us for window regulator repairs. Our technicians can work on a variety of vehicles, including:

Cars
Trucks
18-wheelers

We also offer mobile services, which means that we'll come to you to provide window regulator repairs. Call Best Auto Glass now for a free estimate on your window motor repairs. Servicing Midland, Odessa,
TX and the Permian Basin.

Url: https://getbestautoglass.com/window-regulators/

Flat Glass Cutting
Custom Glass Replacement Cut to Size
DEPEND ON BEST AUTO GLASS FOR FLAT GLASS CUTTING IN ODESSA-MIDLAND, TX & PERMIAN BASIN

You want your business to put its best face forward and run efficiently each day. When one of your construction vehicles needs a flat glass replacement, it's important to get it fixed fast so that you can get back to work. Turn to Best Auto Glass for flat glass cutting services in Odessa-Midland, TX & Permian Basin.

Since you can't buy a one-size-fits-all glass, it can be hard to find the custom piece you need for your vehicle. Luckily, we can cut almost any size glass for a wide range of construction vehicles. Call us today, and we'll measure and cut the exact size that you need.

3 REASONS TO CHOOSE US FOR FLAT GLASS CUTTING SERVICES

If you need to schedule flat glass cutting services, you need a glass company with many years of industry experience. You can trust us because:

1. We have over two decades of experience.
2. We offer free flat glass cutting estimates.
3. We complete each job using superior craftsmanship.

Choose the Odessa-Midland, TX area's premier glass company for your flat glass cutting services. Contact Best Auto Glass today, and your construction vehicle will be back on the road in no time.

Url: https://getbestautoglass.com/flat-glass-cutting/

Opening Hours
Monday: 08:00 to 17:00
Tuesday: 08:00 to 17:00
Wednesday: 08:00 to 17:00
Thursday: 08:00 to 17:00
Friday: 08:00 to 17:00
Saturday: Closed
Sunday: Closed

Pictures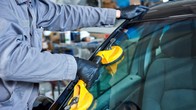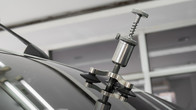 More information
Services include: auto glass repair, auto glass replace, windshield repair, windshield replace