David S. Kohm & Associates
Free Initial Consultation - Call Us 24/7
1701 W Northwest Hwy.
#100
Grapevine
TX
76051

Tel: 817-835-8677
Web: http://www.AttorneyKohm.com
Email: lawfirm@attorneykohm.com


32.9406055
-97.0950897
Accurate to within approximately 300 feet. Click here to see a larger map
David S. Kohm & Associates
David Kohm & Associates is a personal injury law firm focusing on personal injury, bankruptcy, divorce cases, and social security disability law. Our personal injury attorneys have experience handling all of the following practice areas: Car Accidents, Truck Accidents, Motorcycle Accidents, Drunk Driving Accidents, bankruptcy, and family law, to name a few. When it comes to your financial well being and settling claims or filing lawsuits, the Law Offices of David Kohm provide you the best source of legal advice and backing in the Grapevine, Texas area. Whether you are the victim of a hit and run accident seeking damages or going through a divorce and need expert legal advice, you can count on our seasoned Grapevine personal injury attorneys to represent you to the fullest of their ability.

Categories: attorneys, tax attorneys
Bios
Products and Services
Attorneys at David S. Kohm & Associates
DAVID S. KOHM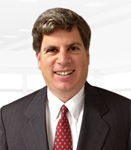 Attorney David S. Kohm received his Master's of Business Administration from the University of Michigan in 1982. He then went on to receive his Juris Doctorate from the University of Texas in December 1989. He was admitted to the Texas Bar and admitted to practice before the U.S. District Court, Northern District in 1990.

TOMMY CARTER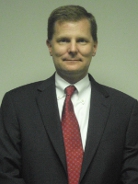 Tommy Carter, a Dallas native, earned a Bachelor of Arts in Economics and a Juris Doctorate from Southern Methodist University. As an experienced litigator, he possesses 15 years of a broad-based litigation background. He has prosecuted and defended scores of personal injury cases and has obtained millions of dollars for clients in personal injury and medical malpractice matters. Tommy's practice is now devoted to family law matters and he is dedicated to assisting clients through these difficult times. As a certified mediator, Tommy is also a skilled negotiator. He seeks to resolve cases in a costeffective manner, but he has the necessary trial experience to effectively represent his clients in the courtroom. Tommy is licensed by the Supreme Court of Texas, and is also licensed to practice in the Northern and Eastern Districts of the United States District Court.

FAUNIEL D. ROWLAND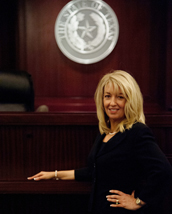 Fauniel "Faun" D. Rowland has been practicing in the area of family law since May 2000. Her clients are of paramount importance to her and she takes the time to individually guide each client through the family law process. This includes divorces, modifications, child support, property division, child custody, and other areas of family law. Faun received an AV Preeminent Peer Review Rating and a 5.0 Client Review Rating from Martindale-Hubbell, a national and international attorney review company. This is the highest Martindale-Hubbell rating that an attorney can receive from their clients and peers.

Faun was admitted to the State Bar of California in 1988 and in 1989 to the State Bar of Texas as well as the U.S. District Court for the Northern District of Texas. Prior to 1989, Faun resided in southern California where she graduated in 1987 from Southwestern University School of Law. She remains a member (inactive) of the State Bar of California.

In addition to practicing law, Faun has also been an adjunct professor of law at Tarrant County College. For more than seven years, Faun taught classes in the Paralegal Studies Department including civil procedure, mediation, and legal research. Her knowledge of these areas carries over to her family law practice to the benefit of her clients.

Faun is a member of the Tarrant County Family Law Bar Association.

DAVID ROSSIO

Attorney David Rossio received his Bachelor of Arts degree from Miami University in 1982 and a Juris Doctorate at The Ohio State University College of Law in 1985. He was admitted to the Ohio Bar in 1985 (inactive status) and to the State Bar of Texas in 1986. He is currently licensed to practice in the State of Texas as well as the United States Northern and Eastern Districts of Texas.

ELIZABETH WHITAKER
Attorney Elizabeth Whitaker received a Bachelor of Arts degree from University of Houston, Cum Laude, and Juris Doctorate from University of Houston Law Center. She has 18 years of experience in family law litigation and received Top Texas Lawyers recognition in 2005 as published in Texas Monthly's Super Lawyer Section.

Opening Hours
Monday: 05:00 to 23:00
Tuesday: 05:00 to 23:00
Wednesday: 05:00 to 23:00
Thursday: 05:00 to 23:00
Friday: 05:00 to 23:00
Saturday: 05:00 to 23:00
Sunday: 05:00 to 23:00
Call Us Any Time 24/7
Pictures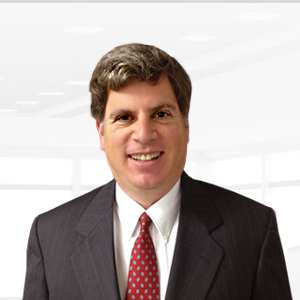 Videos
More information
Established in: 1990