Accel Capital Inc.
Accel can help with your end of year funding needs
65 West 36th Street
12th Floor
New York
NY
10018

Tel: 1-877-201-7169
Web: http://www.accelcapital.com
Email: carcello@accelcapital.com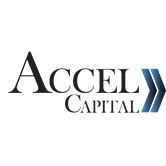 40.750960833979
-73.98624064418
Accurate to within approximately 300 feet. Click here to see a larger map
Accel Capital Inc.
Accel Capital is a New York State Corporation headquartered in Manhattan, NY.

As a direct lender, we use a revenue based model. This allows us to offer a variety of options, terms and programs.

Because of our extensive lender network, we can provide funding options for even the most challenging clients and/or financial scenarios and negotiate the best deal for your unique funding criteria.

QUALIFY TODAY! Call 877-201-7169 to get started or simply submit your application online!

Categories: financial services, promotional advertising, investors, investments, private & cash advance loans, banks, financial planners, ecommerce services, personal loans Keywords: Cash advance, Funding, Loans, business capital, invoice financing
Menu
Products and Services
Our Products
Short-term Funding
Simple Interest Business Loan
Low rates and flexible terms
No prepayment penalties
No collateral required
Personal guarantee required
$3000.00 to $500000.00

Medium-Term Loan
Simple Interest Business Loan
Low rates and flexible terms
No prepayment penalties
No collateral required
Personal guarantee required
$25000.00 to $500000.00

SBA Loan
Government Backed Low Interest Loan
Longest terms and lowest rates available
Monthly repayment structure
Minimum 2 years in business
Collateral required above $25,000
$5000.00 to $350000.00

Equipment Financing
Finance Equipment with little or no down payment
Fast approval process
Potential tax advantages
Lease and loan options available
Affordable payment schedule
$5000.00 /– $1,000,000

Invoice Fianancing
Financing based on outstanding invoices or receivables
Quick access to future receivables
Underwriting process based on your outstanding invoices
Minimal documentation required
No pre-payment penalties
$5000.00 to $100000.00

Available Products
Short Term Funding
Revenue Based Financing
No collateral required
Limited documentation needed
Perfect credit not required
Nearly every industry accepted
$3000.00 /– $500,000 3 – 24 Months

Medium-term Loan
Simple Interest Business Loan
Low rates and flexible terms
No prepayment penalties
No collateral required
Personal guarantee required
$25000.00 /– $500,000 1 – 5 Years

SBA Loan
Government Backed Low Interest Loan
Longest terms and lowest rates available
Monthly repayment structure
Minimum 2 years in business
Collateral required above $25,000
$5000.00 /– $350,000 5 – 10 Years

Equipment Financing
Finance Equipment with little or no down payment
Fast approval process
Potential tax advantages
Lease and loan options available
Affordable payment schedule
$5000.00 /– $1,000,000 1 – 6 Years

Invoice Financing
Financing based on outstanding invoices or receivables
Quick access to future receivables
Underwriting process based on your outstanding invoices
Minimal documentation required
No pre-payment penalties
$5000.00 /– $100,000

Acquisition Financing
$4.00 /– $100,000,000 10 years

Management Buyouts
$4.00 /– $100,000,000 6 -36 months

Recapitalization
$500.00 /k – $50 million 6 -36 months

Factoring
$20.00 /k – $25 million 6 -36 months

Additional Contact Information
email: tcaruso@accelcapital.com
email: info@accelcapital.com

Opening Hours
Monday: 07:00 to 19:00
Tuesday: 07:00 to 19:00
Wednesday: 07:00 to 19:00
Thursday: 07:00 to 19:00
Friday: 07:00 to 19:00
Saturday: 10:00 to 17:00
Sunday: 12:00 to 16:00

Pictures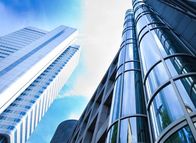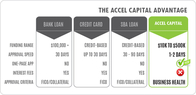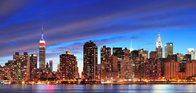 Payment options
American Express
Check
Financing
Invoice
MasterCard
Visa
More information
Established in: 2016
Products: Short-term Funding, Medium-term Loan, SBA Loan, Equipment Financing, Invoice Financing