Tampa Bay Jaw and Facial Surgery
Schedule an Appointment...
29164 Chapel Park Drive
Wesley Chapel
FL
33543

Tel: 813-991-6886
Web: https://www.tbjafs.com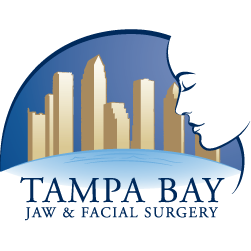 28.239091
-82.332471
Accurate to within approximately 300 feet. Click here to see a larger map
Tampa Bay Jaw and Facial Surgery
Tampa Bay Jaw and Facial Surgery has been serving the community of Tampa and the surrounding areas for over 30 years.

Our offices are 100% digital, use the lowest radiation x-ray units currently available and have certified anesthesia surgical suites that meet the newest guidelines for oral surgeons.

We offer the full scope of oral and maxillofacial surgery for patients of all ages at all locations.

From the moment you are greeted on arrival to the time you leave our facility, you can rest assured you will receive the attention you deserve. We have a dedicated staff to assure that every patient receives the utmost in medical care.

Please feel free to call us anytime. Most PPO dental insurances accepted and same day emergencies are seen at all locations. Financing also available if needed.

Categories: dentists, dental implants
Tampa Bay Jaw and Facial Surgery Procedures
Wisdom Teeth Removal
Third molars are commonly referred to as wisdom teeth. They are usually the last teeth to develop and are located in the back of your mouth, behind your second molars. Their development is usually completed between the middle teenage years and early twenties, a time traditionally associated with the onset of maturity and the attainment of wisdom.

If you do not have enough room in your mouth for your third molars to fully erupt, a number of problems can happen. Impacted wisdom teeth should be removed before their root structure is fully developed. In some patients it is as early as 15, and in others it may not be until the early twenties.

Url: http://www.tbjafs.com/procedures/wisdom-teeth/

Dental Implants
Your teeth affect your whole body. When they're healthy, you're healthier too. A missing tooth can affect your bite, speech and eating choices. As you rely more on your remaining teeth, you increase the chance they will wear out prematurely, or be damaged or lost. You may also experience headaches and/or jaw pain.

Dental implants are the most comfortable and permanent solution. They form a strong foundation for teeth and keep the jaw healthy and strong. Implants support individual replacement teeth or secure specialized dentures in place. Unlike bridges, no healthy teeth are damaged. Unlike most bridges, implants can last a lifetime. Implant-supported replacement teeth can be attractive, stable, and comfortable for almost any patient.

Url: http://www.tbjafs.com/procedures/dental-implants/replacing-missing-teeth/

Jaw Surgery
Orthognathic surgery is needed when the top and bottom jaws don't meet correctly and/or teeth don't adequately fit within the jaw. Teeth are straightened with orthodontics, and corrective jaw surgery repositions a misaligned jaw. This not only improves facial appearance, but also ensures that teeth meet correctly and function properly.

Url: http://www.tbjafs.com/procedures/jaw-surgery/

Opening Hours
Monday: 08:00 to 16:30
Tuesday: 08:00 to 16:30
Wednesday: 08:00 to 16:30
Thursday: 08:00 to 16:30
Friday: 08:00 to 16:30
Saturday: Closed
Sunday: Closed

Other Website Links
Website (Reservation): https://www.tbjafs.com/schedule-form/

Payment options
Cash
Visa
MasterCard
American Express
Discover
More information
Established in: 2015
Languages spoken: English, Spanish
Services include: oral surgeon, dental implants, dental extractions, wisdom teeth, bone grafts, oral surgery, all on four, dental trauma, biopsy, wisdom teeth removal