K.D. Yoder & Associates
Call the experts on window and siding replacement
3500 Millikin Ct
G
Columbus
OH
43228

Tel: 614-485-9410
Web: https://www.sidingcolumbusohio.com
Email: warren@kdyoder.com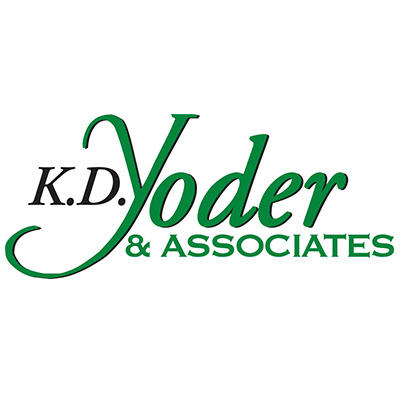 40.000795658977
-83.100698911667
Accurate to within approximately 300 feet. Click here to see a larger map
K.D. Yoder & Associates
When it comes to exterior home remodeling, we are your local experts. Our siding contractors specialize in installations and repairs. Our variety of siding options mean the possibilities for your vision are endless.

We are also one of the top window and door companies in the area. From replacement windows to new entry doors, we can improve the curb appeal of your home. Call now to set up a consultation!

Categories: siding contractors, windows, roofing consultants, door frames, doors, home renovation & improvement Keywords: siding, siding contractors, siding company, siding companies, windows, door companies, doors, home remodeling, siding installation, siding repair, window installation, door installation, siding replacement, window replacement, door replacement
Services
SIDING
Adding siding to your home or updating what you already have is the ultimate way to enhance your home's exterior. Regardless of which type, style or color you choose, new siding will spice up your home and grab the attention of your neighbors.
VINYL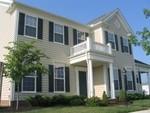 Vinyl siding is a very attractive option that offers incredible versatility, durability, low-maintenance while offering increased efficiency. Allow our siding experts the opportunity to explain all the benefits of vinyl siding


FIBER CEMENT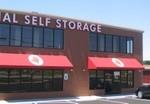 Fiber cement products can increase the beauty, value and durability of your home. It better protects the home from wind, rain, hail, termites and is fire resistant.


SIDING REPAIR
Placed the grill to close to your house for the neighborhood cookout and realized you melted some of your siding? A recent wind storm blew off a few pieces? That hail storm caused many dents? Maybe your child threw one too many lacrosse balls or baseballs on the side of the house? We've seen it all. We can handle the smallest jobs of replacing one piece of siding to total house replacement.


SOFFITS & TRIM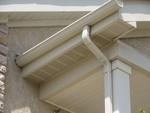 SOFFITS & TRIM
A majority of homes have soffits. Soffits connect the roof overhang with the side of your house. Soffits not only add a finished look to your home, but they also keep pests such as bats, raccoons, birds and squirrels out of your attic, protect the structural integrity of your home and and allow for proper ventilation to your attic .

Trim is the material used that is wrapped around your windows or doors. It offers that extra finished look that truly enhances your home. It also provides an added durability to securing the window and glass in place.

There are many different soffit and trim options. Our experts will be more than happy to answer any questions or concerns pertaining to your soffit and trim needs.


REPLACEMENT WINDOWS
If your existing windows are non-functional, deteriorated and drafty or you are simply ready for an upgrade, you might be interested in replacement windows. They not only increase the R-Value "Energy Star" rating of your home, but they will also increase your resale value as well! the possibilities for your vision are endless!
WOOD CLAD WINDOWS


Wood clad windows are becoming the replacement window of choice for many homeowners. They offer both aesthetic and architectural appeal both inside and outside of your home while offering added energy efficiency.


VINYL WINDOWS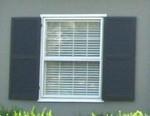 Vinyl windows are a more affordable option in window replacement. They come in a variety of colors, great warranties and excellent insulation.


STORM WINDOWS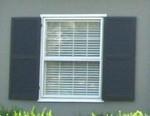 If you are looking for an affordable option that allows you to keep your existing windows, storm windows are a nice solution. They are installed on the outside of your existing window and provide increased efficiency and protection to your home.


ENTRY SYSTEMS
A new door can dramatically alter your homes appearance! Go from "awe" to awesome while adding security and increasing your homes energy efficiency. Many old non-insulated doors leak allowing air infiltration to penetrate your home thus increasing your heating and cooling costs. Changing out your entry system will not only improve your home's efficiency, it will enhance your home's appearance.
FIBERGLASS


For the beauty of wood with low maintenance and added security, Fiberglass is a great option. It also offers increased durability and energy efficiency. Can be stained or painted in a variety of options.


WOOD


Offer the natural beauty of your house with a new wood door. This type of door offers a high-end look with a warm and inviting feel. Can be stained or painted in a variety of options.


STORM DOORS


Storm doors are a great option if you are looking to protect your investment on a new entry system. They also extend energy efficiency and bring in more natural light and airflow into your home.


ROOFING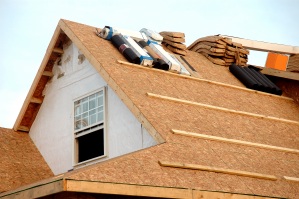 Does your roof look old and worn? Has it been 20-years since it was last replaced? Have you noticed your shingles curling or cracking? If so, it may be time for a new roof. A roof is our first line of defense from rain, cold, and heat. It also serves as protection of the structural integrity of our home. Do you need a new roof? Call KD Yoder & Associates and we will assist you with best assessing your current roof.


GUTTER


Gutters are essential to protecting your home from water damage. Without quality gutters funneling rain water and melting snow away from your home, you could find excess water build up along your home's foundation causing leaking and other issues to your basement. We offer a variety of quality gutter systems and gutter covers.


Opening Hours
Monday: 07:30 to 16:30
Tuesday: 07:30 to 16:30
Wednesday: 07:30 to 16:30
Thursday: 07:30 to 16:30
Friday: 07:30 to 16:30
Saturday: Closed
Sunday: Closed

Pictures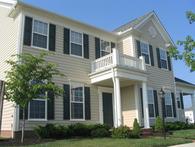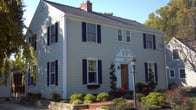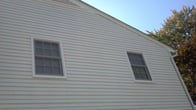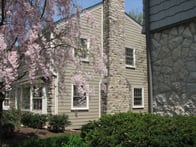 Payment options
American Express
Cash
Check
Discover
MasterCard
Visa
More information
Established in: 2006
Products: shutters, louvers, mid american, bluegrass, apex, fypon, nu wood
Languages spoken: English
Services include: siding, siding contractors, siding installation, siding repair, window installation, door installation, siding replacement, window replacement, door replacement, exterior remodeling, exterior home remodeling