Above and Beyond Movers
10% off your first moving Service!
Charlotte
NC
28262

Tel: 704-918-2007
Web: http://aboveandbeyondmovingcompany.com/
Email: info@aboveandbeyondmovingcompany.com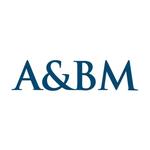 Above and Beyond Movers
Whether it's down the street, across the state, or on the other side of the country, Above & Beyond Movers can get you there. Our trained professionals can get you packed and unpacked. We will pack all of your valuables with care. Call us today!

Categories: moving, piano & organ moving, moving supplies & equipment, truck rental & leasing Keywords: affordable movers, affordable moving, antique movers, apartment movers, commercial moving, interstate moving, last minute movers, local moving, long distance moving, low cost movers, movers, moving company, office relocation, packing services, residential moving, statewide moving services, upright piano moving
Our Services
Residential Cleaning Services
Let Us Clean Your Home
RESIDENTIAL CLEANING SERVICES IN TAMPA, FL
Has it been a while since you've taken the time to scrub your baseboards? Whether your home needs a deep clean or you're having a hard time keeping up with your regular cleaning schedule, you can trust Above & Beyond Cleaning Enterprises for all of your residential cleaning needs in and around Tampa, FL. Our licensed and insured company has a cleaning crew that's available 24/7 to keep your home in pristine condition.

Contact us today to schedule a consultation.

Get a free estimate on residential cleaning services
GET A FREE ESTIMATE ON RESIDENTIAL CLEANING SERVICES
As a locally owned, Christian company with 15 years of experience, you can trust that Above & Beyond Cleaning Enterprises is dedicated to providing you with the best cleaning services on every job. That's why so many of our clients keep coming back. From deep cleans to regular cleaning services, we have the skills to tackle every area and surface of your home.

If you live within four hours of Tampa, FL and you need a professional to check cleaning off your to-do list, call us today for a free consultation.

Url: http://aboveandbeyondcleaningenterprisesfl.com/residential-cleaning-services/

Commercial Cleaning Services
Make a Great Impression at Your Office
COMMERCIAL CLEANING SERVICES IN TAMPA, FL
Cleaning commercial spaces requires more effort compared to residential cleaning services. For example, if you own a restaurant, you have to make sure you're meeting the standards of cleanliness outlined by the state of Florida. When you want to give a great first impression on each customer, choose Above & Beyond Cleaning Enterprises for commercial cleaning services.

We offer comprehensive cleaning services for commercial clients, such as:


Retail stores
Offices
Schools
Churches
Restaurants


Contact us today to discuss your cleaning needs.
EXPERIENCE YOU CAN DEPEND ON
Above & Beyond Cleaning Enterprises has over 15 years of experience in the cleaning industry. We are licensed and insured so you can rest easy knowing that your commercial space is in the best hands. From window and awning cleaning to stain removal and pressure washing, you can rely on our team to put their cleaning skills to work for your business.

Call 813-609-6390 to schedule an appointment and receive a free consultation.

Url: http://aboveandbeyondcleaningenterprisesfl.com/commercial-cleaning-services/

Commercial Construction Cleanups
Prep Your Building for Business
COMMERCIAL CONSTRUCTION CLEANUP SERVICES IN TAMPA, FL
Above & Beyond Cleaning Enterprises is your premier choice for commercial construction cleanup services in and around Tampa, FL. For 15 years, we've partnered with commercial companies in the area to meet their cleaning goals, and we're committed to making sure your commercial space is ready for business when the time comes.

Rely on us for:


Preliminary construction cleanup
In-progress construction cleanup
Demolition cleanup
Post-construction cleanup
Debris removal


Let us lend a helping hand while you focus on constructing your commercial property. Call today to schedule a consultation.
PUT OVER A DECADE OF EXPERIENCE TO WORK FOR YOU
No matter how small or large your commercial project is, Above & Beyond Cleaning Enterprises has the skills and equipment necessary to get the job done. When you call to schedule an appointment, we'll come out to your property, assess the scope of the job and give you a free quote.

Don't stress about commercial construction cleanup. Turn to the professionals by calling 813-609-6390.

Url: http://aboveandbeyondcleaningenterprisesfl.com/commercial-construction-cleanups/

Residential Move-Ins/Move-Outs
Clean Up Your Residential Property
RESIDENTIAL MOVE-IN AND MOVE-OUT CLEANING SERVICES IN TAMPA, FL
The process of closing on a home or selling a residential property is stressful. Above & Beyond Cleaning Enterprises will ease your stress by checking an item off your to-do list: cleaning. We offer residential move-in and move-out cleaning services that you can rely on.

Count on us for:


Carpet cleaning
Stain removal
Debris removal
Deep cleaning
Appliance cleanup
Pressure washing
Window cleaning
Awning cleaning


If you need additional services, call us to discuss what you're looking for before moving in or out of your residential property.
GET A FREE ESTIMATE
Before you put your home on the market or settle into your new home, pick up the phone and call Above & Beyond Cleaning Enterprises. We're a locally owned and operated company that's been providing reliable cleaning services to residential and commercial clients in Tampa, FL and the surrounding areas for 15 years.

We'll come out to your new or current home, determine the project size and give you a free estimate. Then, we'll send out our team to get the job done.

Contact us today to schedule an appointment.

Url: http://aboveandbeyondcleaningenterprisesfl.com/residential-move-ins-move-outs/

Opening Hours
Monday: 08:00 to 20:00
Tuesday: 08:00 to 20:00
Wednesday: 08:00 to 20:00
Thursday: 08:00 to 20:00
Friday: 08:00 to 20:00
Saturday: 08:00 to 20:00
Sunday: 08:00 to 20:00

Pictures