Antioch Automotive
Get Back On The Road Faster!
285 Main Street
Antioch
IL
60002

Tel: 847-395-8400
Web: http://antiochautomotive.com/index.html
Email: antiochautomotive@comcast.net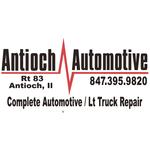 42.4955837
-88.0936954
Accurate to within approximately 300 feet. Click here to see a larger map
Antioch Automotive
Antioch Automotive is your complete "One Stop Shop" for skilled automotive diagnostic, repair and maintenance service.
Established in 1994. We do it all! From the cars of yesteryear with points and carburetors to today's state of the art machines. We are the complete automotive service shop.
24-Hour Towing Service
We specialize in damage-free light and medium towing. Modern fleet of carriers, wreckers and service trucks.

Categories: auto repair & service, towing services Keywords: Towing, Roadside Assistance, 24 Hour Towing, Vehicle Recovery
Meet the Staff
Products and Services
About Us
About Us - Meet the Team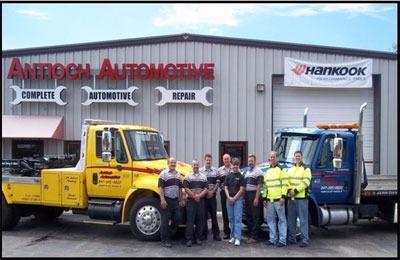 Url: http://antiochautomotive.com/Aboutus.html

Owner


Jim's interest in automotive started early on with his interest in engines, from his first mini-bike to building his first muscle car. While working as an apprentice, Jim studied automotive mechanics, attending several technical schools. Although an accomplished mechanic, he pursued another interest, Law Enforcement. After a rewarding career spanning 25 years, Jim retired from police work at the rank of commander. Jim is currently expanding the towing division of Antioch Automotive where he focuses on training and studying the latest techniques on recovery. Besides being an ASE certified master technician Jim also holds a level 4/5 wreck master certification.
Url: http://antiochautomotive.com/Aboutus.html

Voytek


Voytek began his automotive career in his homeland of Poznan; Poland in the late 1970's where he attended several years of technical school. Trained in all facets of automotive technology, Voytek specialized in European cars including Mercedes Benz, Audi, BMW and Volkswagon. He was also cross trained in diesel engines. An avid aircraft enthusiast, Voytek just recently retired from the airline industry after a 21-year career working as a technician for a major airline at their O'Hare facility. Voytek now runs the repair shop and holds a reputation as a true "mechanic", a guy who can repair anything from a vacuum cleaner to a jet engine.
Url: http://antiochautomotive.com/Aboutus.html

Services
Towing Services
Towing Services
We offer 24-Hour Towing and roadside assistance. From jump-starts and tire changes to accidents and equipment transport. Let our Wreckmaster certified operators handle whatever your situation may be.

Url: http://antiochautomotive.com/Services.html

Auto Repair
Auto Repair
Complete automotive and light truck repair for both Import and Domestic vehicles.
-Complete engine and transmission repair
- Diesel and Hybrid Engine Repair
Complete Chassis Repairs
- Suspension
- Brakes
- Alignment
- Tires
Maintenance
- Tune-ups
- Oil Changes
- Shocks/Struts
- Fuel Injection Service
Other Services
- Emissions Failures for Illinois and Wisconsin
- Heating and Air Conditioning repair

Url: http://antiochautomotive.com/Services.html

Machine Shop
Machine Shop
Complete Machine Shop Services
- Custom Built Engines
- Engine Dyno Testing
- Magnafluxing
- Boring/Honing
- Blue Printing
- Serdi Valve Jobs
- Harley Davidson Cylinders and Head Work
- Short and Long Block Assembly
- Engine Balancing
- Sunnen CV Honing System
- Cylinder Head Resurfacing
- Pressure Testing
- Superflow Cylinder Flow Testing
- Complete Line of Performance Parts and Accessories

Url: http://antiochautomotive.com/Services.html

Road Services
Road Services
Variety of Services
- Jump Starts
- Lock Outs
- Tire Changes
- Refueling

Url: http://antiochautomotive.com/Services.html

Specialties
Specialties
Trained Professionals
Our technicians are ASE certified and attend training on a continuing basis to keep up with the ever changing automotive industry. From the ASE Master Technicians working in the shop to the Wreckmaster certified towing operators on the street, we believe training and continued education in this ever changing industry is imperative!

Having our own machine shop affords us the ability to quickly diagnose and repair your vehicles engine right on site. Not having to sub work out, like most area shops, we are able to make the necessary repairs "in house" which means your vehicle is repaired sooner.

Our towing division prides itself on the quick and efficient pick up of your stranded vehicle 24-hours a day. Our customers find comfort knowing they can call us at any time of the day and receive the same friendly service they have come accustomed to at the shop.


Opening Hours
Monday: 08:00 to 18:00
Tuesday: 08:00 to 18:00
Wednesday: 08:00 to 18:00
Thursday: 08:00 to 18:00
Friday: 08:00 to 18:00
Saturday: Closed
Sunday: Closed

Pictures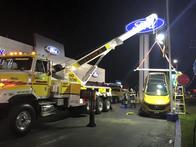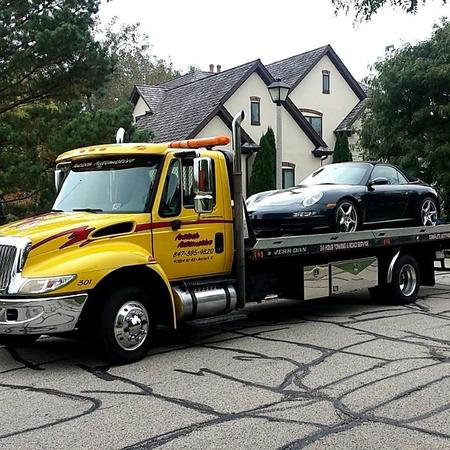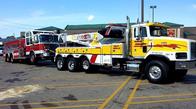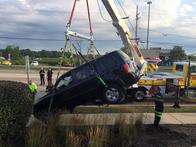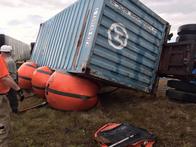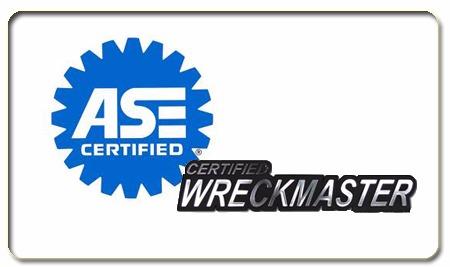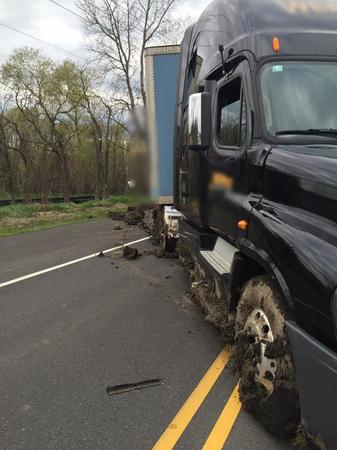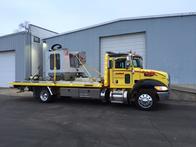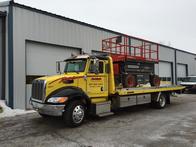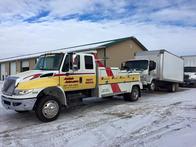 Videos
Payment options
American Express
Cash
Discover
MasterCard
Visa
More information
Established in: 1994
Services include: Auto Repair, 24 Hour Towing, Complete Machine Shop Services, Roadside Service, Complete Chassis Repairs, Auto Maintenance