Aspen Dental
Click here to schedule your appointment online!
3517 Clemson Boulevard
Anderson
SC
29621

Tel: 864-932-4147
Web: https://www.aspendental.com/dentist/sc/anderson/3517-clemson-boulevard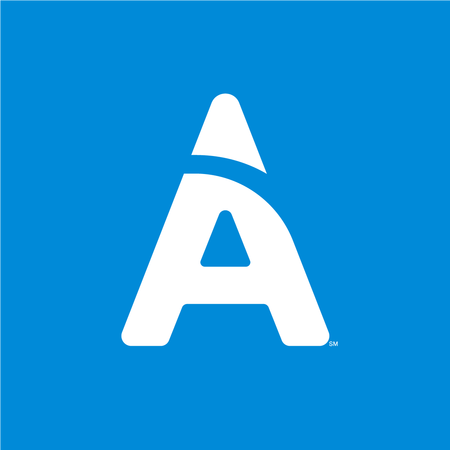 34.5513643
-82.6782778
Accurate to within approximately 300 feet. Click here to see a larger map
Aspen Dental
Aspen Dental in Anderson, SC is open for all appointment types.  As part of our Smile Wide Smile Safe Promise, we are taking proactive steps so that patients, care teams and communities have a safe, clean care environment for all their dental needs.  We offer a wide range of dental and denture services with skilled lab technicians that hand-craft, high-quality dentures.  Book an appointment online or call anytime Monday – Friday 6:30am – 11pm, Saturday 7am – 9pm, or Sunday 7:30am – 5:30pm EST to see a dentist near you.

Categories: dentists, dentures, cosmetic dentistry
General Service Menu
General Dentistry
Dental Checkups
Great oral health starts with a comprehensive check-up at Aspen Dental. From here, your dentist will craft a custom treatment plan based on your oral health and goals for your smile.


Dental Implants
Dental implants are considered the most successful method of tooth replacement today. Small anchors are inserted to replace and function like natural tooth roots. Once in place, your dentist can mount custom-crafted restorations, or replacement teeth onto them.


Oral Surgery
Oral surgery is a specialized branch of dentistry that treats a wide range of diseases and conditions.


Fillings
Most people need at least one dental filling in their lifetime. Fillings are most commonly used to treat cavities. They're also used to repair cracked or broken teeth, or teeth that have been worn down over time. At Aspen Dental practices, we use all the latest techniques and equipment to help make the experience as comfortable as possible.


Crown & Bridge Work
When you have missing or damaged teeth, it's hard to keep your mouth healthy. More importantly, when you have missing teeth, your remaining teeth can loosen, which may lead to additional tooth loss. We're here to help. Crowns and bridges are often a solution that can fill the gaps and restore your mouth back to a healthy state.


Treatment of Gum Disease
Dentists at Aspen Dental practices take gum disease very seriously, and the team will do everything possible to provide you with the care you need. By examining your entire mouth, not just a specific problem, your dentist can determine whether you have conditions such as gum disease, and then get you started on the right treatment in the office and in your home.


Tooth Extraction
Sometimes a tooth will need to be removed for various reasons. At Aspen Dental practices, we're here to help.


Dental Cleanings
As a new patient, your dental team will examine your needs and concerns first, then tailor your hygiene and cleaning treatment to you. This way, you'll get the most out of your cleaning appointments and the time and attention you deserve.


Periodontal Disease Treatment/Dental Deep Cleanings
Periodontal disease (also called gum disease) is more common than you may think. If you've been diagnosed, you can rest easy knowing that your Aspen Dental practice team has extensive experience with periodontal disease and has successfully treated many patients.


TMJ (Temporomandibular joint disorders)
If you are suffering from frequent headaches, jaw aches, and/or aching facial pain, it could be Temporomandibular Joint Disorder, also known as TMJ or TMD. This condition involves your jaw joint and can make chewing and talking painful.


Wisdom teeth extractions
If you think it may be time to look into getting your wisdom teeth removed, work with your local Aspen Dental office on the best oral surgery solution for you.


Denture Services
Dentures
Aspen Dental practices exclusively offer ComfiDents®; brand full and partial dentures. All Aspen Dental practices are equipped with on-site denture labs. Our dentists and technicians can work to give you a comfortable denture fit and faster service.


Onsite Broken Denture Repair and Reline
Many denture repairs and adjustments can be done while you wait.


Denture Replacement
Just like natural teeth, dentures can wear down, stain, and lose their shape. If your dentures need replacing, we can help.


Denture Money Back Guarantee
At Aspen Dental practices, this is our promise that you'll get your money back if you're not happy with your dentures. And if you're not, we'll make them right, or your money back. The Denture Money Back Guarantee applies to all full and partial dentures and covers the cost of the denture(s) only. The refund request must be submitted within 90 days after insert of final denture or hard reline. Denture(s) must be returned within 90 days after refund request date.


Cosmetic Dentistry
Teeth Whitening
Teeth become stained for many reasons – drinking coffee, tea or wine; smoking; and even aging. Tooth whitening is a process that makes discolored teeth whiter.


Veneers
Veneers are thin, tooth-colored shells that are bonded, or cemented, to the front of your teeth. They are custom-made and look like natural teeth. Veneers can be used to fill spaces between teeth and to cover teeth that are stained, poorly shaped, or a bit crooked.


Cosmetic Crowns
If a tooth needs more a dramatic change than veneers or enamel shaping can provide, crowns are an option. The outer part of the tooth is removed and a crown is placed over it. The crown can be made to fit in with your other teeth. It's like a fresh start for your tooth.


Enamel Shaping
Your dentist can "reshape" your teeth by contouring tooth enamel, the outer layer of the tooth. When teeth are a little crowded or uneven, or when teeth appear too long, your dentist can use enamel shaping to improve how the teeth look.


Additional Contact Information
Alternative Phone: 864-932-4147

Opening Hours
Monday: 09:00 to 19:00
Tuesday: 08:00 to 17:00
Wednesday: 08:00 to 17:00
Thursday: 08:00 to 17:00
Friday: 08:00 to 13:30
Saturday: Closed
Sunday: Closed

Other Website Links
Website (Reservation): http://www.aspendental.com/schedule-an-appointment

Pictures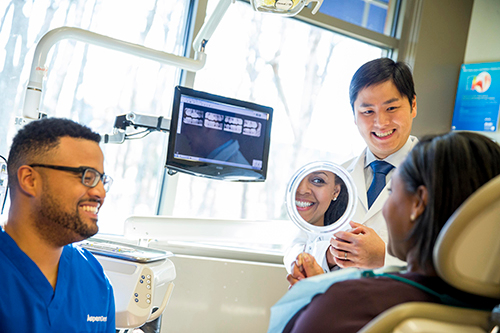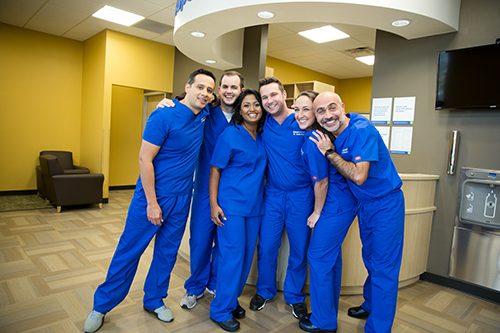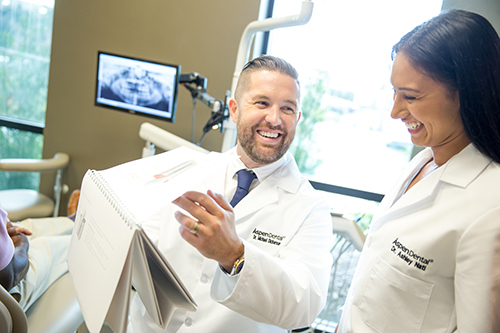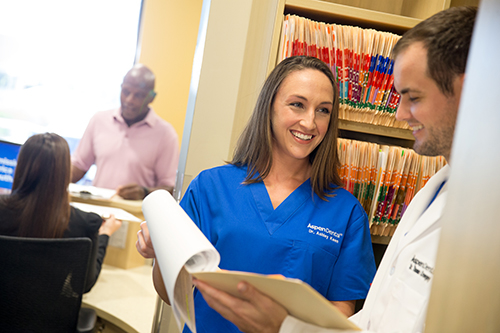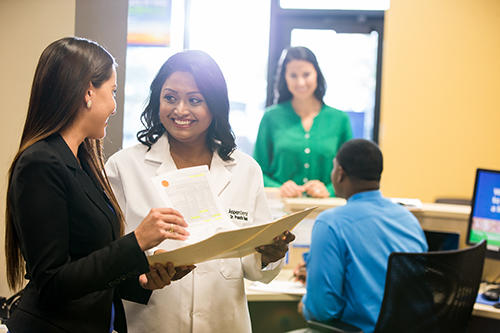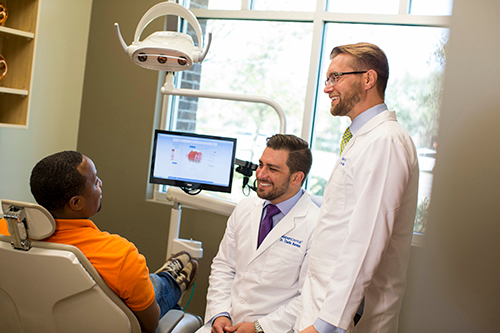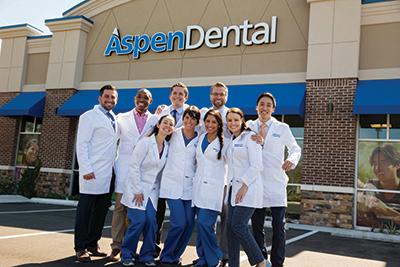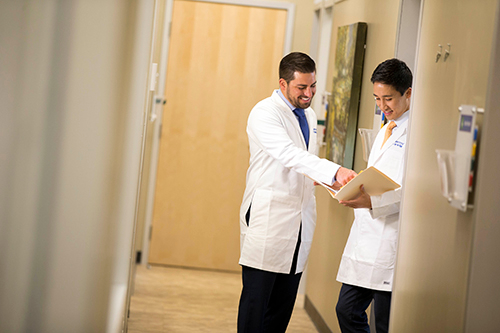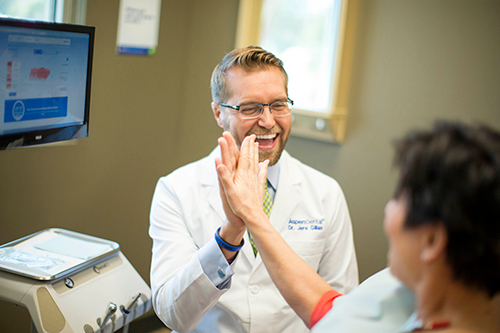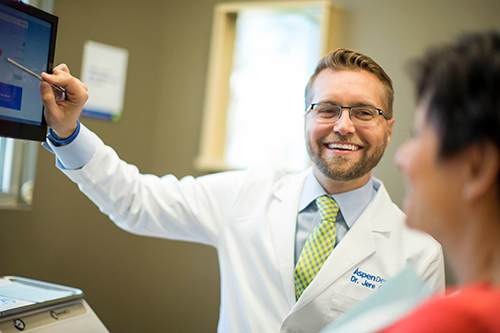 Payment options
American Express
Cash
Check
Discover
Financing
MasterCard
Visa
More information
Established in: 2013
Brands: ComfiLytes Dentures, FlexiLytes Dentures, Imtek Mini Denture Implants, NaturaLytes Dentures, Vizilite Oral cancer screening, Carestream Dental digital X-rays, Zoom! Teeth Whitening (limited locations)
Products: Check-Ups, Cosmetic Dentistry, Crowns & Bridges, Denture Repair & Relining, Denture Replacement, Emergency Dental Care, Fillings, Gum Disease, Oral Surgery, Root Canals, Teeth Whitening (limited locations)
Specialities: Affordable Dentists, Dentures Made Affordable, Dentures, Dental Implants, Dentistry, Denture Repair, Emergency Dentistry, Oral Surgery
Languages spoken: English
Services include: Check-Ups, Crowns & Bridges, Denture Repair & Relining, Denture Replacement, Emergency Dental Care, Fillings, Gum Disease, Oral Surgery, Root Canals, Cosmetic Dentistry, Teeth Whitening