Mr. BusinessBuilder
Free Website Design + Redesign Every 24/36 Months.
Helena
MT
59601
Find Us: 1814 Leslie Ave

Tel: 406-410-1950
Web: https://www.MrBusinessBuilder.com/
Email: Info@MrBusinessBuilder.com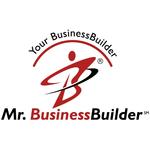 Mr. BusinessBuilder
"We make sure that our small business members are visible online. Only then can we effectively express why their business is the buyer's best choice. We know buyers want to do business with the—BEST."

That's why Mr. BusinessBuilder is intent on showcasing the business members we serve using our 7 step marketing system:
1. Build brand recognition
2. Build new buyer leads
3. Build sales conversions
4. Build price for value
5. Build business videos
6. Build positive online reviews
7. Build year over year profit

WHAT WE DO FOR YOU:
Integrated Internet Marketing Solutions
Website Design and Maintenance
International Motivational Business Marketing and Sales Speaker
Social Media Marketing
Reputation Management
Onsite or Online Marketing and Sales Training
Search Engine Optimization

Categories: web designers, logos, marketing services, internet services, management training Keywords: Website Design, SMM, SEO, Reputation Management, Business Speaker, Business Trainer
Bios
Products and Services
Our Staff
STEPHEN BEHLMER, M.D.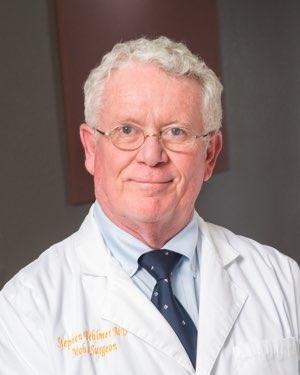 Stephen D. Behlmer, M.D. is a physician who is Board Certified in general dermatology with additional specialty training and expertise in cancer surgery, cosmetic surgery and reconstructive surgery. He was born in Dubuque Iowa and graduated from the University of Iowa Medical School. He received training in Internal Medicine and worked as an emergency room physician in Billings prior to three years of additional dermatology training at the University of Missouri.

Dr. Behlmer has been in practice in Dermatology and Dermatologic surgery in Helena MT since 1981. He is a member of numerous specialty societies, including the American Academy of Dermatology, the Montana Medical Association, the American Society of Dermatologic Surgery and the American Academy of Facial Plastic and Reconstructive Surgery. Dr. Behlmer has received numerous honors for his work in medicine including a Physician's Recognition Award of the American Academy of Dermatology, and he has been selected to be included in "Best Doctors in America." Dr. Behlmer is actively involved in psoriasis research.

Dr. Behlmer is active in the community. He has been on the Board of Directors for United Way, on the Board of Directors for the American Cancer Society and he has been elected to serve on Helena District No. 1 School Board as a trustee. He has also been very active in the American Academy of Dermatology serving on numerous boards as well as being on the executive committee of the American Academy of Dermatology Advisory Board, where he represented Dermatologists from the Northwest Region of the United States.

Certifications & Accreditation
Fellow American Society of Mohs Surgery| Board Certified in Dermatology | General Dermatology | Specializing in Skin CA Surgery and Reconstructive Surgery | Fellow American Society for Dermatologic Surgery | Fellow American Academy of Dermatology | Member American Academy for Facial | Plastic and Reconstructive Surgery | Specializing in Cosmetic Surgery and Reconstructive Surgery

Jeffry A. Goldes, M.D.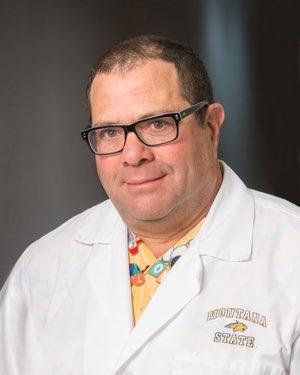 Jeffry A. Goldes, M.D. is a physician who is Board Certified in General Dermatology, Anatomic Pathology, and Dermatopathology Sub Specialty Fellowship. Jeff is an Army brat born in Honolulu, Hawaii. He graduated from Boston University School of Medicine. He received training in Anatomic Pathology, Dermatology and Dermatopathology, both at University of Washington, in Seattle, and University of Minnesota, Minneapolis.

Dr. Goldes was in military practice with the U.S. Air Force at Andrews Air Force Base, Maryland, and subsequently practiced in private in Washington D.C. He has been in Helena, Montana, since 1990. He is a member of numerous specialty societies including the American Academy of Dermatology, and Montana Academy of Dermatology, Montana Medical Association and American Society of Dermatopathology. Dr. Goldes has been a member of the Test Committee for Dermatopathology for the American Board of Pathology. He has published numerous research articles and contributed to many textbook chapters about dermatology and dermatopathology topics.

Dr. Goldes is active in the community. He was a member of the Air Force Reserves and the Montana Army National Guard for years. He was activated during the Persian Gulf War and served at Wilford Hall U.S.A.F. Medical Center, Texas. He left the military in 2002, after 27 years of active and reserve duty. He volunteers to see patients through the Cooperative Health Center, the Leo Pocha Clinic and God's Love Homeless Shelter. He remains in the International Society of Dermatopathology and as a patron of that society, encourages more international cooperation in Dermatopathology.
Education: Boston University School of Medicine, Anatomic Pathology, Dermatology and Dermatopathology, both at University of Washington, in Seattle, and University of Minnesota, Minneapolis.
Certifications: International Society of Dermatopathology, American Academy of Dermatology, Montana Academy of Dermatology, Montana Medical Association, American Society of Dermatopathology, Test Committee for Dermatopathology for the American Board of Pathology, U.S. Air Force Reserves, Montana Army National Guard, VOTED 2017 #1 DERMATOLOGIST IN HELENA

Services
Social Media Marketing


Opening Hours
Monday: 09:00 to 16:00
Tuesday: 09:00 to 16:00
Wednesday: 09:00 to 16:00
Thursday: 09:00 to 16:00
Friday: 09:00 to 16:00
Saturday: Closed
Sunday: Closed
Saturday by Appointment
Payment options
Invoice
MasterCard
Visa
More information
Established in: 2005
Associations: BBB, Chamber of Commerce
Products: Website Design and Development, SMM, SEO, Business Marketing and Sales Speaker - Trainer
Specialities: Website Design - Development, Motivational Marketing and Sales Speaker + Trainer
Languages spoken: English
Services include: Internet Marketing Solutions