AdVision
Request a Consultation Today!
601 South Broadway
Suite H
Denver
CO
80209

Tel: 303-284-3262
Web: https://www.advision.co/
Email: info@advision.co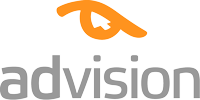 39.72558
-104.9722
Accurate to within approximately 300 feet. Click here to see a larger map
AdVision
AdVision is a full-service Digital Marketing Agency providing Pay Per Click advertising, Search Engine Optimization, Inbound Marketing, and Conversion Rate Optimization services.

Categories: internet services, web designers
Our Team
Matt Walde
Matt founded AdVision in 2006 after managing a large portion of the paid search efforts of Omaha based Hayneedle.com. At the time, online marketing was very much in its infancy, and Matt knew businesses would soon need help making this medium work for them. So, in a July weekend back in 2009, he left Omaha, moved to Denver, moved in with his now wife Amy, and launched AdVision full time.
Certifications: Google AdWords Certification

Chris Kampfe
Chris has devoted his career to helping businesses develop successful digital media campaigns. He has worked in the U.S. and Europe on web-marketing teams within a variety of industries. He holds various digital media certifications and is extensively versed in SEM, SEO, Email Marketing, Web Analytics, Inbound Marketing and Digital Display Media.

Jon Stroker
Jon Stroker is a self-proclaimed inbound marketing nerd, snowboarder, and bear-fighter, in that order. Jon graduated from the University of Colorado at Boulder where he studied advertising and marketing. He enjoys starting new projects and helping his clients build successful inbound marketing campaigns from the ground up.
Certifications: HubSpot Certified

Holly Lieberman
Holly is a tie-dye extraordinaire, advertising geek, and digital marketing guru –all with a hint of entrepreneurial blood. She recently graduated from the University of Colorado with a degree in advertising and certificates in digital media design and entrepreneurship. Her favorite acronyms are PPC, SEO, IB, and CRO.
Certifications: Google AdWords Certification

Digital Marketing Services
PPC
Pay Per Click advertising - search, display and retargeting - through Google, Bing, Facebook, LinkedIn, Ad Buys, etc.

Url: http://www.advisionmarketing.com/ppc/

SEO
Search Engine Optimization - increase your organic search rankings in search engines ultimately driving more traffic to your website.

Url: http://www.advisionmarketing.com/seo/

Inbound Marketing
Capture leads on your website and use marketing automation emails to nurture them down the buying funnel to ultimately convert them into sales.

Url: http://www.advisionmarketing.com/inbound-marketing/

Conversion Rate Optimization
Optimizing elements on your website to increase the conversion rate of your website. This ensures that the visiting traffic has better opportunities to convert into revenue.


Opening Hours
Monday: 09:00 to 17:00
Tuesday: 09:00 to 17:00
Wednesday: 09:00 to 17:00
Thursday: 09:00 to 17:00
Friday: 09:00 to 17:00
Saturday: Closed
Sunday: Closed