CEIS Review Inc - New York
Contact a Loan Review Professional Consultant!
75 Broad Street
Suite #820
New York
NY
10004

Tel: 212-967-7380
Web: http://www.ceisreview.com/
Email: infor@ceisreview.com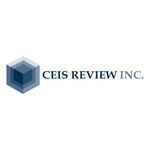 40.704672287499
-74.011144052744
Accurate to within approximately 300 feet. Click here to see a larger map
CEIS Review Inc - New York
We are an independently owned consulting firm serving the needs of the commercial and savings bank communities as well as those of other commercial lending institutions.

Our services include commercial loan review, international (off-shore) loan review, portfolio acquisition review, specialty/structured finance loan review, loan loss reserve methodology validation or refinement, loan portfolio stress testing, credit risk management process review, credit loan policy maintenance, loan and credit seminars, and SBA portfolio review.

Banks and other lending organizations with an excellent portfolio quality often engage CEIS as a means to maintain the credit standards of their organization. Banks looking to improve the quality of their portfolios will retain CEIS to assist in determining an accurate reading of their risk profile, as well as to provide practical recommendations for its improvement.

Categories: financial services
CEIS Review
General Loan Review


The cornerstone business of CEIS Review is the independent loan review service. CEIS outsourced loan review programs are implemented by experienced lenders who have senior or executive level management experience. The professionals who deliver the CEIS product were associated with money market, regional banks, community banks, and commercial finance companies.

Url: http://www.ceisreview.com/services/loan-review-programs/general-loan-review/

International (off-shore) Loan Review


CEIS Review International LLC is an active division of CEIS Review in which our bilingual professionals travel internationally to perform loan review and risk rating validation assignments. CEIS Review International LLC employs qualified professionals fluent in both reading and writing Spanish, which enables CEIS to produce reports in both English and Spanish for our clients when assignments are for banks in Mexico, Central and South America.

Url: http://www.ceisreview.com/services/loan-review-programs/international-off-shore-loan-review/

Due Diligence Portfolio Acquisition Review
CEIS reviews loan portfolios targeted for acquisition. The review request is given a high priority within the CEIS schedule and a team is assembled for a quick turnaround time for the loan portfolio due diligence assignment.

We realize that in today's environment it is critical to understand the underlying credit quality of a portfolio as well as whether the reserves are adequate for the target portfolio before an agreement can be reached. Fully understanding these components assists organizations in determining appropriate pricing as well as whether the credit risks of the transaction are tolerable.

Url: http://www.ceisreview.com/services/loan-review-programs/due-diligence-portfolio-acquisition-review/

Leveraged Loan & Specialty Finance Review
CEIS Leveraged Loan & Specialty Finance Review programs perform specialized due diligence for clients interested in having asset quality assessment conducted for target entities that include Business Development Companies, Specialty Finance Companies, Commercial Banks, and Leasing Companies.

Areas of specialty finance review coverage include middle market non-investment grade leveraged finance, traditional and non-traditional commercial real estate finance, asset-based lending, and cash-flow enterprise value lending. Asset classes include both senior and subordinated debt across broad industry categories.

Url: http://www.ceisreview.com/services/loan-review-programs/leveragedloan-specialtyfinance-review/

ALLL Methodology Validation
CEIS regularly is engaged with Banks and Credit Unions to validate their existing loan loss reserve methodology. The process involves CEIS reviewing the existing loan loss reserve methodology for conformance to regulatory guidelines, reasonableness in establishing the reserve allocations, and the corresponding appropriate statements in the bank's loan policy.

Url: http://www.ceisreview.com/services/loan-loss-reserve/alll-methodology-validation/

ALLL Methodology Refinement
Depending on an organization's needs, CEIS will work with its key management to either refine an existing Allowance Methodology or to create a new Allowance for Loan and Lease Losses methodology.

CEIS is regularly retained by institutions with portfolio's ranging from $20B to $50MM to perform these studies.

Url: http://www.ceisreview.com/services/loan-loss-reserve/alll-methodology-refinement/

"Bottom Up" Loan Level Approach
Through experience CEIS has concluded that most community banks' core IT loan systems do not contain the financial data required to perform a valuable bottom up commercial real estate (CRE) portfolio stress testing exercise.

CEIS has developed a strategic approach to "bottom up" stress testing by gathering and using the pertinent transactional data during a Loan Review engagement for the CRE stress test.

Url: http://www.ceisreview.com/services/loan-portfolio-stress-testing/bottom-up-loan-level-approach/

"Top Down" Capital Adequacy Assessment
The "Top Down" whole approach to portfolio stress testing is sometimes the appropriate starting point in determining if further analysis is needed. To illustrate this, a quote from an OCC's Supervisory Guidance Release entitled "Community Bank Stress Testing" released 10/18/12:

"For most community banks, a simple stressed loss-rate analysis based on call report categories may provide an acceptable foundation to determine if additional analysis is necessary."

Url: http://www.ceisreview.com/services/loan-portfolio-stress-testing/top-down-capital-adequacy-assessment/

Credit Risk Process Review
CEIS evaluates specific processes within the Bank's credit risk management framework, and provides an overall assessment of credit-related processes for credit review and problem loan management. Clients often seek this assistance when preparing for a regulatory examination or in response to an examination to ensure that internal processes meet regulatory requirements and incorporate industry "best practices."

Url: http://www.ceisreview.com/services/ceis-consulting/credit-risk-process-review/

Loan Policy Maintenance
CEIS writes and updates loan policy and manuals that reflect the loan portfolio profile and the markets that the client serves.

Whether an institution has plans for growth or for diversify their portfolio, the policy needs to be adjusted to take these changes into consideration. It is standard best practice to have changes addressed prior to portfolio changes, this ensuring the policies and procedures for managing the portfolio are sound.

Url: http://www.ceisreview.com/services/ceis-consulting/loan-policy-maintenance/

Loan and Credit Seminars
CEIS will assess training needs in the organization and propose the most suitable training plan for the organization's size and resources. We also respond to specific training needs that are identified either in the loan review process, recent bank examinations or by management. Such requests typically concern loan underwriting, loan grading systems, loan loss reserve methodology, cash flow analysis, financial statement standards, loan structuring, trends in portfolio quality or other matters of concern.

Url: http://www.ceisreview.com/services/ceis-consulting/loan-and-credit-seminars/

Opening Hours
Monday: 09:00 to 17:00
Tuesday: 09:00 to 17:00
Wednesday: 09:00 to 17:00
Thursday: 09:00 to 17:00
Friday: 09:00 to 17:00
Saturday: Closed
Sunday: Closed