Wolf's Heavy Duty Towing
New Commercial Accounts are Discounted. Call Today
Alhambra
CA
91803

Tel: 323-727-0502
Web: https://wolfsheavydutytowing.com/
Email: wolfstowing@svcglobal.net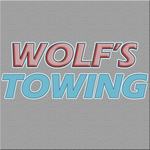 Wolf's Heavy Duty Towing
Wolf's Heavy-Duty Towing is a fast and affordable heavy-duty towing service located in Alhambra, CA. In business since 1978, we specialize in medium- to heavy-duty towing, accident recovery, equipment transport and more, offering all of our services at the San Gabriel Valley area's most competitive prices. We work around the clock to offer 24/7 emergency service.

We use state-of-the-art tools and equipment to make for a job done right, the first time, every time. Wolf's Heavy-Duty Towing is proud to deliver service that exceeds all of our customers' expectations. We are equipped and certified for both local and long-distance transportation jobs. For the reliable towing and recovery services you deserve, give our team a call today!

Categories: towing services, towing equipment, boat transportation
Services
Towing Services
24 Hour Towing Service
24 Hour Towing Service


Light Duty Towing
When your vehicle breaks down we have the ability to come tow it quickly. Light duty towing services are available for 2 and 4 door cars, pickup trucks, SUVs and sports cars.


Medium Duty Towing
Medium duty is classified as towing a vehicle between 11,000 to 26,000 lbs gross vehicle weight, including large and oversized pickup trucks, commercial vans, RVs and motor homes.


Heavy Duty Towing
Our heavy duty towing wreckers can handle the largest jobs with the expertise needed to make sure it gets done right. This service is for vehicles over 26,000 lbs gross vehicle weight, including heavy machinery and construction equipment.


Flatbed Towing
Flatbed (also called a Rollback or a Slide) the entire back of the truck is fitted with a bed that can be hydraulically inclined and moved to ground level, allowing the vehicle being towed to be placed on it under its own power or pulled by a winch.


Wrecker Towing
Wreckers utilize a Wheel-Lift system evolved from the hook and chain technology to produce a large metal yoke that can be fitted under the front or rear wheels to cradle them, drawing the front or rear end of the vehicle clear of the ground by a pneumatic or hydraulic hoist so it can be towed. This apparatus generally picks up the drive wheels of the vehicle (ie the front wheels if it is front wheel drive, the rear wheels if it is rear wheel drive) touching only the tires.


Box Truck Towing
Do you have a small or large box truck that needs towing? Whether you are moving, hauling items from place to place, or driving a work truck we can help you out when disaster strikes.


Dually Towing
No truck is to big or small. We tow them all. Duallys too!


Motorcycle Towing
We can also tow all of your two-wheeled motor vehicles too!


Auto Transports
Whether you're moving to the next town, next state or across the country, our professionals will ensure your vehicle arrives safely.


Limousine Towing
We are prepared to come help you get your limo towed, no matter what is wrong with it or where it is located.


Classic Car Towing
We take care of your antique vehicles so they arrive in top condition.


Luxury Car Towing
Your luxury vehicle deserves extra attention when being towed. You can trust your luxury vehicle is safe in our care.


Sports Car Towing
For these types of vehicles, we typically use a flat bed truck so the car does not remotely touch the road when being towed, ensuring safe transport of your luxury vehicle.


Exotic Car Towing
Your exotic vehicle deserves extra attention when being towed. You can trust your exotic vehicle is safe in our care.


Long Distance Towing
For long distance towing and transport, vehicles are loaded onto a car carrier, keeping them off the ground and protected on their journey. Whether you're moving to the next town, next state or across the country, our professionals will ensure your vehicle arrives safely.


Tipsy Towing
Need your vehicle towed home after a little more drinking than you'd planned? We'll tow you home!


Junk Car Removal
Have a junk car? We can remove it for you.


Winching & Extraction
Extraction utilizes a boom. Many trucks are equipped with an adjustable boom winch for recovering vehicles that are in a ditch, culvert, over an embankment, or any place the vehicle cannot be safely backed-up to.


Accident Recovery
Your towing company plays one of the most integral parts in an accident situation – making it so that your car can be gotten to where it can be fixed and driveable again or determined to be "totaled" so you can get reimbursed quickly from your insurance company.


Accident Cleanup
Did a overturned truck create a mess in need of cleanup? We can be on the scene to clean up everything.


Equipment Transportation
Machinery, engines, generators... you name it, we can transport it when and where you need it.


Moving Forklifts
Our highly trained forklift drivers can respond quickly to your machinery moving and forklift needs.


Scissor Lifts Movers
We can transport all types of scissor lifts; large pieces of equipment that can handle jobs normally require a ladder, tower or scaffolding.


Boom Lifts Movers
An aerial lift, like a boom type, can handle any application that would normally require a ladder, tower or scaffolding. We can transport this equipment to or from your construction site.


Bull Dozers Movers
Whether it's on wheels or tracks, we have the know-how and specialized equipment to move heavy duty construction equipment, including bulldozers.


Excavators Movers
Whether it's on wheels or tracks, we have the know-how and specialized equipment to move heavy duty construction equipment, including excavators.


Compressors Movers
Our team can safely transport compressors of all sizes and types where they're needed.


Loadshifts
Need a trailer stacked or a load transferred? Our specialized trucks can move your equipment with care and precision.


Wide Loads Transportation
Our specialized wide load transport services can manage trailer transportation projects and move heavy and oversized industrial equipment.


Commercial Truck Towing
Commercial trucking is a demanding industry, and we're here to help those in need!


School Bus Towing
No vehicle is to big or small. We tow them all. Buses too!


RV Towing
If you need your RV moved, we can take care of that for you.


Motorhome Transport
If you need your motorhome moved somewhere, give us a call!


Private Property Impound (Non-Consensual Towing)


Police Impounds


Parking Lot Enforcement


Repossessions


Roadside Assistance Services
Roadside Assistance
Stuck on the side of the road due to car trouble? We can provide a wide range of services out in the field, so if we can get attempt to get you back up and running without a tow to the shop.


Lockouts
Locked out of your car? We can get you back in.


Fuel Delivery
Out of gas? We can bring you enough to get you to the gas station.


Fluid Delivery
Out of coolant, or oil, or any other fluid? We can bring you some and put them in your vehicle for you.


Jump Starts
Is your car battery dead? We can jump your battery and get you going again.


Tire Changes
Have a flat or blown out tire? No jack in your car? Unable to change the spare yourself? We can help.


Tire Service
Have a flat or blown out tire and no spare? We will deliver a spare for you.


Mobile Mechanic
For minor auto repairs in a pinch, our mobile mechanc service has you covered.


Auto Repair Services
General Auto Repair
Routine maintenance and repair services for all makes and models.


Brake Service
From drum brakes to disc brakes, calipers and rotors, to shoes and pads, we offer brake inspection and repair services for all types of vehicles.


Electronic Repairs
Our technicians will perform complete diagnostics to pinpoint and repair any electrical issues with your vehicle, including starter issues, broken fuses, faulty brake lights and dimming dashboards.


Steering & Suspension
If you're experiencing steering & suspension issues, you're in for a bumpy ride – literally. We inspect and replace worn suspension, steering and drive-line components to keep your vehicle running smoothly.


Engine Repair
If your check engine light is on, it could be a serious problem affecting your vehicle's ignition, fuel or emission systems. Our skilled auto service professionals will conduct thorough on-board diagnostics and make the necessary repairs.


Preventative Maintenance
Regular preventive maintenance, like changing your oil, checking your tire pressure, and getting scheduled inspections, is one of the best things you can do as a car owner to keep your ride happy and save money on repairs in the future.


Transfer Cases


Differential Repair


Tune Ups


Oil Changes


A/C Repair


Car Repair


Truck Repair


Air Filtration


Battery Replacement


Engine Services


Check Engine Light


Automotive Repair


Shocks


Struts


Air Conditioning


Transmission


Clutch


Performances Upgrades


Tire Balancing


Alternator


Belts/Hoses


Timing Belt


Starter


Lower Controller


Axle Repair


Auto Mechanic


Car Care


Muffler


Exhaust


Heating Repair


Lube


Auto Body Services
Door Replacement


Dent Fix


New Bumper


New Paint


Collision Repair


Frame Work


Scratch Removal


Spot Painting


Whole Car Painting


Clear Coat


Frame Sling


Full Body Shop


General Repair


Auto Accessories


Hail Damage Repair


Paintless Dent Repair


Tire Services
Tire Repair


New Tire


Fix Tire


Replace Tire


Fix Wheel


Fix Flat


Hot Patches


Used Tires


Wheel Balance


Service Features
Free Estimates


Insurance Claim


Fleet Services


Opening Hours
Monday: 24hrs
Tuesday: 24hrs
Wednesday: 24hrs
Thursday: 24hrs
Friday: 24hrs
Saturday: 24hrs
Sunday: 24hrs

Pictures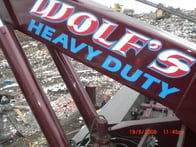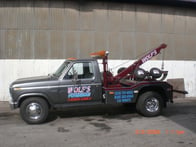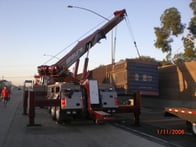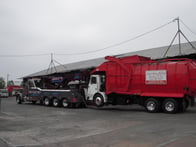 Payment options
American Express
Cash
Discover
MasterCard
Visa
More information
Established in: 1978
Services include: 24 Hours Towing Service, Medium Duty Towing, Heavy Duty Towing, Winching & Extraction, Accident Recovery, Loadshifts, Commercial Truck Towing, School Bus Towing, RV Towing, Motorhome Transport