Carolina Trust Federal Credit Union
Community Credit Union - Join Today!
1010 21st Avenue North
Myrtle Beach
SC
29577
Find Us: Myrtle Beach

Tel: 843-448-2133
Web: https://www.carolinatrust.org/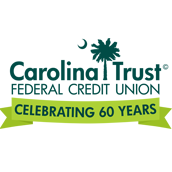 33.70884
-78.87879
Accurate to within approximately 300 feet. Click here to see a larger map
Carolina Trust Federal Credit Union
Carolina Trust Federal Credit Union began as Myrtle Beach Air Force Base Federal Credit Union in 1958. With only one employee in a Base-provided building, the Credit Union was allowed to serve the financial needs of military personnel and civil service employees. As federal regulations allowed, the Credit Union expanded its field of membership to serve employees of partnering area businesses. In October 2001, the Credit Union was granted a community charter, which enabled Carolina Trust to serve individuals who live, work (or regularly conduct business in), worship, volunteer, or attend school in Horry, Georgetown, Marion, Williamsburg or southern Florence County (south of Lynches River), South Carolina or Brunswick County, North Carolina. Relatives of members and business owners are also eligible to join our Credit Union.

Categories: credit unions, auto loans, mortgage brokers & services, credit cards, atm locations Keywords: Wheelchair Accessible, Wheelchair Accessible Entrance, Wheelchair Accessible Parking Lot, Community Credit Union
Opening Hours
Monday: 08:30 to 17:00
Tuesday: 08:30 to 17:00
Wednesday: 08:30 to 17:00
Thursday: 08:30 to 17:00
Friday: 08:30 to 17:00
Saturday: Closed
Sunday: Closed
Drive-Thru Hours: Monday-Thursday 8:00 AM - 5:00 PM, Friday 6:00 PM. Call Center Hours: Monday-Friday 8:00 AM - 5:00 PM
Pictures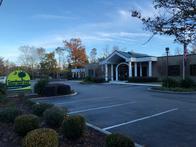 More information
Established in: 1958
Associations: South Carolina State Chamber of Commerce Member
Products: Personal and Business Checking & Savings Accounts, Youth Accounts, Safe Deposit Boxes, Member Rewards, Investments, ID Theft Protection, Car Loans, VISA Debit Cards, Credit Cards, Home Loans, Personal & Secured Loans, Student Loans, Insurance, Business Loans, Business VISA Credit Cards, Convenient Business Services
Specialities: Consumer Lending, Mortgage Services, Not For Profit Sensibilities
Languages spoken: English, Spanish
Services include: Online Banking, ATM, Mobile Banking, Telephone Banking, Call Center, Financial Consulting, Credit Counseling