Acadian Credit Plan, Inc.
PLAN AHEAD WITH ACADIAN CREDIT PLAN!
650 Rees St.
Suite A
Breaux Bridge
LA
70517

Tel: 337-332-4536
Web: https://acadiancreditplan.com/
Email: berardjason@yahoo.com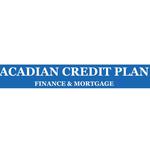 30.2811122
-91.9011852
Accurate to within approximately 300 feet. Click here to see a larger map
Acadian Credit Plan, Inc.
Acadian Credit Plan, Inc. is an experienced loan company in Breaux Bridge. Since 1978, Jason and his team have helped countless individuals get the money they needed in a safe, stress-free environment. Whether you're buying a small gift, a car or a house, you can trust us to help.

Call us at 337-332-4536 now to schedule a consultation with a dependable loan specialist.

Categories: investments, savings banks, private & cash advance loans, personal loans, mortgage brokers & services
Opening Hours
Monday: 08:30 to 17:00
Tuesday: 08:30 to 17:00
Wednesday: 08:30 to 17:00
Thursday: 08:30 to 17:00
Friday: 08:30 to 17:00
Saturday: Closed
Sunday: Closed

Pictures