Frederick Foot and Ankle: MD - WV
Make an appointment today!
141 Thomas Johnson Drive
Suite 170
Frederick
MD
21702

Tel: 301-668-9707
Web: http://www.mynewfeet.com
Email: info@mynewfeet.com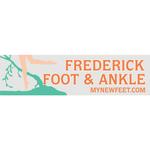 39.443905599296
-77.407975304894
Accurate to within approximately 300 feet. Click here to see a larger map
Frederick Foot and Ankle: MD - WV
Our satellite office is located in the FMH Urbana building and has allowed us to service the southern Frederick County and northern Montgomery County communities since 2011. We offer the same clinical and retail services as our headquarters in a convenient location right off of I-270 and 355. Service all of your Lower Leg, Foot & Ankle Problems: Wounds, Fractures, Trauma, Infections and Pain. From Pediatrics to Geriatrics, we can help your whole family.

Categories: podiatrists, shoe stores, surgeons, orthotics, emergency services, hospital equipment & supplies Keywords: Podiatry, Foot Specialist, Doctor, Heel Pain, Fracture, Trauma, Sprain, Nail Fungus, Diabetic, Podiatrist, Bunion, Surgery, Ulcer, Fungus, Ingrown Toenail, Orthotics, Feet, Foot, Ankle
Bios
Products and Services
Doctors
Dr. Brenna Steinberg

Podiatry Services
Heel Pain


Neuropathy Pain Center


Sprains & Fractures


Ingrown & Fungus Nails


Diabetic Foot Care & Ulcers


Bunions & Hammertoes


Reconstructive Surgery


Custom Made Orthotics


Sports Injuries/ Ankle Pain


Diagnostic Ultrasound


Platelet Rich Plasma (PRP) Therapy


Laser for Toenail Fungus & Pain


Heel Pain & Spurs


Arthritic Conditions


Pediatric Deformities


Warts & Neuromas


Corns & Callouses


Digital X-Rays


Ankle Braces


Diabetic Shoes


Electrical Signal Therapy (EST)


Additional Contact Information
Fax: 301-668-4927
Free Phone: 1-877-668-0008
Teletype number: 301-668-9707

Opening Hours
Monday: 08:30 to 19:45
Tuesday: 08:30 to 17:30
Wednesday: 08:30 to 16:30
Thursday: 08:30 to 17:30
Friday: 08:30 to 14:00
Saturday: 08:30 to 13:00
Sunday: Closed
Emergency Appointments Available
Pictures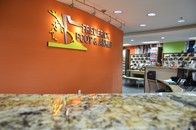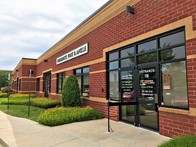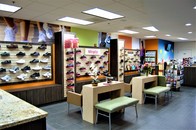 Videos
Payment options
American Express
Cash
Check
Discover
MasterCard
Visa
More information
Established in: 1999
Products: Full Comfort Shoe Store, Custom and over the counter braces, Foot Pads, Wound Care Products
Specialities: CareCredit
Languages spoken: English, Spanish, Vietnamese, Nepali, Krobo, Twi
Services include: Ankle Conditions, Custom Orthotics, Custom AFO, Diabetic Limb Salvage, Diagnostic Ultrasound, Electrical Signal Therapy (EST), Foot Friendly Shoe Store, Foot Surgery, In House Bracing and Dispensing, In House Digital Xrays, Ingrown Toenail Treatment, Keryflex Nail Restoration, Laser Treatments, Needle Free Cortisone Patches, Pain Relieving Pads, Platelet Rich Plasma (PRP) Therapy, Sports Medicine, Wart Treatment, Wound Care Center of Excellence, Neuropathy Pain Center, Laser Treatment for Pain, Laser Treatment for Fungal Nails, Diabetic Foot Care, Pediatric Orthopedic Foot and Ankle Surgery, Orthopedic Foot & Ankle Surgery, Trauma of the foot, Ankle and lower leg, Emergencies trauma of the foot, ankle and lower leg, Achilles Tendon Ruptures, Club Foot: conservative and surgical treatment, Sports Injuires, Ankle Replacement Surgery, Fractures of the Foot and Ankle, Heel Pain, Plantar Facitis, Neuroma, Neuropathy Center of Excellence, Custom Shoes, Custom Braces, Fall Prevention Specialists, Arthritic Conditions of the foot and ankle, Reconstructive Foot & Ankle Surgery