Lynn & Stein Attorneys at Law
Call Today
102 S Wabash Street
Wabash
IN
46992

Tel: 260-563-8020
Web: http://lynnandstein.net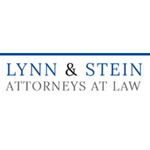 40.7978307
-85.8208023
Accurate to within approximately 300 feet. Click here to see a larger map
Lynn & Stein Attorneys at Law
For a decade, our lawyers have helped Wabash residents navigate the Indiana courtroom to get the best possible outcome in a variety of cases. With experience ranging from elder law to criminal defense, Lynn and Stein, Attorneys at Law have the skills to aggressively advocate on your behalf.

Our legal professionals will look at every angle of your case and keep you fully informed throughout the process. We focus on helping Wabash residents in a number of practice areas, including:
• Family law
• Criminal law
• Personal injury law
• Probate law
• Elder law

Instead of trying to wade through family, criminal, elder or probate law issues yourself, let the experts at Lynn and Stein, Attorneys at Law in Wabash, IN, build your case.

Categories: attorneys
Opening Hours
Monday: 08:00 to 17:00
Tuesday: 08:00 to 17:00
Wednesday: 08:00 to 17:00
Thursday: 08:00 to 17:00
Friday: 08:00 to 17:00
Saturday: Closed
Sunday: Closed