Carytown Optical Shoppe
"Raise Your Glasses"
3343 W Cary St.
1st Floor
Richmond
VA
23221

Tel: 804-353-7665
Web: http://www.carytownoptical.com
Email: carytownoptical@gmail.com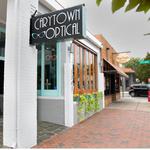 37.554301033403
-77.484488542328
Accurate to within approximately 300 feet. Click here to see a larger map
Categories: opticians, optical goods repair & service, optometrists, optical instruments & lenses, sunglasses & sun goggles, clothing stores Keywords: eyeglasses, eyewear, eye exam, contact lenses, eye glasses, sunglasses, optical, Ann et Valentine, Rudy Project, Vuarnet, Costa Del Mar, Silhouette Eyewear, Dita Eyewear, Matsuda, Face A Face
Products and Services
Eye Examinations scheduled for you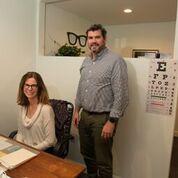 Dr. Benjamin Gates is available for your comprehensive eye exam, eye health check up and contact lens fitting. . Bifocal contact lenses, lenses for astigmatism and daily disposable contacts are available for you in the many brands available such as Acuvue, Biotrue, Biofinity, Airoptix, Freshlook colors and more

Call to shchedule an appointment today 804-565-2020
call for pricing

Eyewear from around the World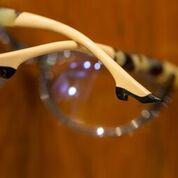 Carytown Optical Shoppe carries a large and uniques selection of spectacular spectacles from all over the globe. We are a fair trade business and we inquire into the working conditions and pay of those who make the fine eyewear we display. The materials are also selected so that they will last with your wearing them on a daily basis and through several prescription changes if you so desire.
We carry Vinylize eyewear , handmade eyewear from vinyl records of Budapest Hungary, Face a Face and Anne et Valentine of France, Larad of Italy, Iyoko Inyake of Belgium, Kame Manem , the oldest manufacturer of eywear still in existence since 1917 who has had the likes of Einstein, John Lennon, Jerry Garcia, President Roosevelt and others wearing their solid titanium frames, We also carry Blackfin of Japan, Shwood of Oregon ( yes made in the USA), Silhouette of Austria( still family owned and operated), Blake Kuwahara of Japan, Lana of Spain, Onirico of Italy, I-Green made in Miami, Vuarnet sunglasses of France ( since 1957), Rudy Project and more!
We will asure that the fit of your frame is right for you and that your eyeglasses look and feel amazing. My progressive lens of choice is the new Shamire Autograph Intelligence. It is amazing! The near and intermediate vision are wide, smooth and seamless!
Drop by to meet us and to take a look.
Visit our website at www.carytownoptical.com
Call 804-353-7665
and please check out our facebook posts of new eyewear that comes in every couple of days.


Contact Lenses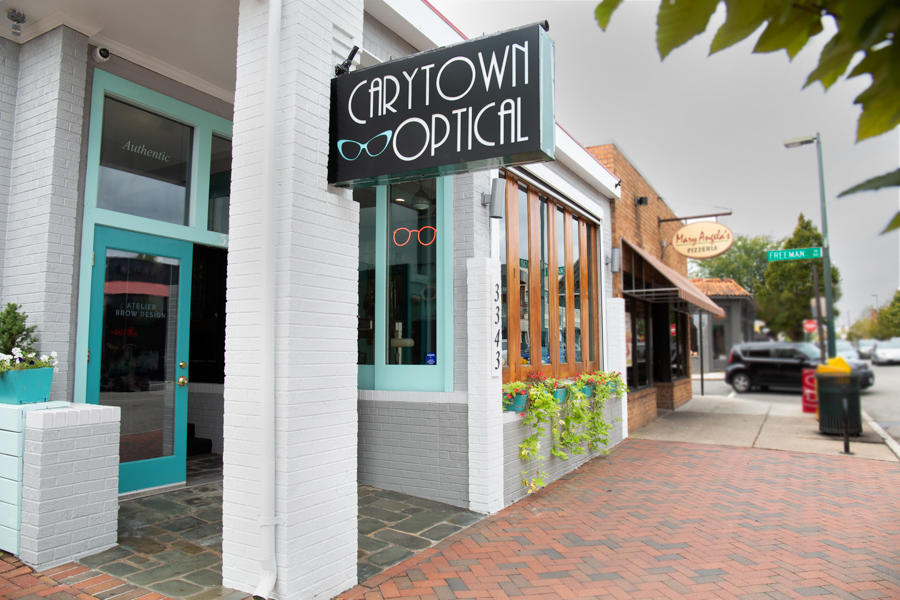 Carytown Optical Shoppe can supply you with your contact lenses at prices that match any online store . The difference is that we are here to talk to you when you are having any kind of problem, we are here to supply you with a trial pair if you have run out before your next box arrives. In short, We are HERE for you.
We are able to order from any contact lens company that is on the market such as Vistakon, Alcon, Bausch and Lomb, Cooper Ciba, Menicon and more. We supply lenses such as Acuvue Oasys, Acuvue for Astigmatism, Biotrue, Biofinity, Airoptix, Freshlook Colors and others.
We can also give you advice on the most economical way to order your lenses , for instance a years supply may save you a significant amount and allow you to submit for a rebate for up to $200.
We are centrally located in Carytown in Richmond Virginia,. We have an after hours pick up box for your late evening contact lens pick ups and we ship contact lenses around the country.
Give us a call 804-353-7665
visit our website at www.carytownoptical.com


Opening Hours
Monday: 10:00 to 18:00
Tuesday: 10:00 to 19:00
Wednesday: 10:00 to 18:00
Thursday: 10:00 to 19:00
Friday: 10:00 to 18:00
Saturday: 10:00 to 16:00
Sunday: Closed

Pictures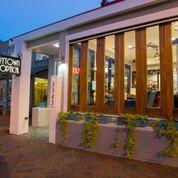 Payment options
American Express
Cash
Discover
MasterCard
PayPal
Visa
More information
Established in: 1983
Associations: Opticians Association of Virginia
Brands: Matsuda, Anne Et Valentine, Face A Face, Silhouette, Dita, Blackfin, Rudy Project, Vuarnet, Costa Del Mar, Kawasaki, Swissflex, 2.5 Eyephorics, John Vavatos, I Green, Lotho, Essedue, Ovvo, Lafont, Vinylize, Kame Manem
Products: Eyeglasses, Sunglasses, Ann et Valentine, Face A Face, Costa Del Mar, Rudy Project, Matsuda, Dita Eyewear, Vuarnet Sunglasses, I Green, Kawasaki Eyewear, Vinylize, Lafont, Kame Manem, Silhouette Eyewear, Swissflex, 2.5 Eyephorics, John Varvatos, Blackfin, Ovvo, Lotho Eyewear, Essedue Eyewear
Languages spoken: English, Spanish
Services include: contact lenses, Eye Exams, Bifocal Contact lens fittings, Eyeglass frame fitting, Personal Service, Unique Selection of Eyewear