Willard Wrecker Service
Towing & Recovery Specialist since 1945
719 West Shadburn Ave
Buford
GA
30518

Tel: 770-945-9431
Web: http://willardwrecker.com
Email: waynewillard0129@gmail.com

34.1140665
-84.0150475
Accurate to within approximately 300 feet. Click here to see a larger map
Willard Wrecker Service
WILLARD WRECKER SERVICE established in 1945 by Kelly B. Willard is your 24 hour, 7 days a week, towing and recovery specialist for Gwinnett and Hall Counties. We are family owned and operated for three generations with the fourth generation entering training soon!

We service the cities of Buford, Suwanee, Sugar Hill and Flowery Branch including the surrounding areas of Interstates I-85 and I-985. Our quality of service and dedicated staff has enabled us to work with Gwinnett County Police Dept., Suwanee Police Dept., Hall County Police Dept. and Georgia State Police to ensure that our roadways are safe for all families.

Dealerships, body shops and other commercial accounts are assured of prompt service. Our staff of professionally trained. 24 hour towing and recovery specialists operate a fleet that is dispatched with the latest in GPS monitoring to ensure a quick, economical response time and we pass the savings on to our customers.

Categories: towing services, auto repair & service, car auctions, salvage yards, auto transporters, heavy construction equipment, towing equipment, boat transportation, cranes rigging & hoists Keywords: 24 Hour Towing Service, Private Property Impounds, Off-Road Recoveries, Lock-Outs, Flatbed Towing, Heavy Commercial Towing, Equipment Transportation, Moving Forklifts, Winching & Extraction, Large Wreck Recoveries, 53ft. Landoll Tilt Trailer, Light Duty Towing, Medium Duty Towing, Wrecker Towing, boom truck, Rotator Service, Horse Trailer Towing, Bumper Pull and Gooseneck Towing, Commercial Vehicle Towing, 24 hr towing service near me, 24 hr tow company near me, 24 hr roadside service, 24 hour wrecker service near me, 24 hour towing, 24 hour tow truck near me, 24 hour roadside assistance near me, towing near me, towing, wrecker service, rollback flatbed, Roadside Assistance, Motorcycle Towing, Auto Transport, Long Distance Towing, Exotic Car & Sport Car towing, Wide Loads Transportation, Loadshifts, Compressors Movers, Excavators Movers, Bull Dozers Movers, Scissor Lifts Movers, Boom Lifts Movers, Accident Recovery, Luxury Car Towing, Limousine Towing, Exotic Towing, Dually Towing, Classic Car Towing, School Bus Towing, Box Truck Towing, Heavy Duty Towing
Our Services
Services
Services
Willard Wrecker Service fleet of rollbacks are on the roads of our city, state and region 24/7 365 days, delivering a wide range of vehicles to their destinations. We offer tie-down equipment for motorcycles, removable rails for wider loads, and wheel lifts for multiple vehicle towing.

With state of the art 21 ft flatbeds, we have all the right tools to handle your domestic or import vehicles with the utmost of care. Willard Wrecker Service has safely delivered countless, high value vehicles to showrooms and private collections all over the southeast. Every tow goes under rigorous multiple-point inspection, and we are proud of our operators safety record.


Wider, longer, heavier vehicles are no problem for Willard Wrecker Service. In most cases we can send the right rollback on its way to you within minutes of your call. We have a fleet of trucks available 24 hours a day, 7 days a week, 365 days a year to handle all of your towing and recovery needs.



Url: http://willardwrecker.com/services.htm

Private Property Impounds

Url: http://willardwrecker.com/services.htm

Off-Road Recoveries

Url: http://willardwrecker.com/services.htm

Lock-Outs

Url: http://willardwrecker.com/services.htm

Fat Beds

Url: http://willardwrecker.com/services.htm

Heavy Commercial Towing

Url: http://willardwrecker.com/services.htm

Forklift & Equipment Relocation

Url: http://willardwrecker.com/services.htm

Winch Recovery

Url: http://willardwrecker.com/services.htm

Large Wreck Recoveries

Url: http://willardwrecker.com/services.htm

53ft. Landoll Tilt Trailer

Url: http://willardwrecker.com/services.htm

Opening Hours
Monday: 24hrs
Tuesday: 24hrs
Wednesday: 24hrs
Thursday: 24hrs
Friday: 24hrs
Saturday: 24hrs
Sunday: 24hrs

Pictures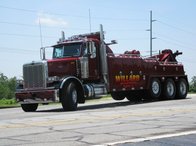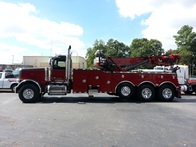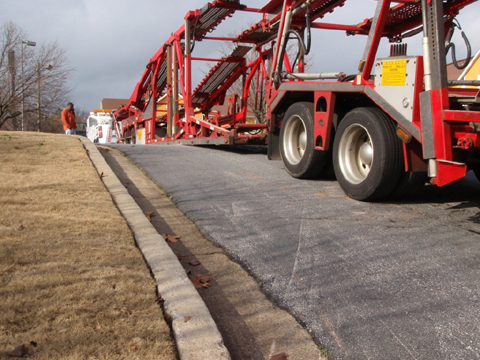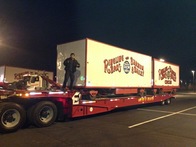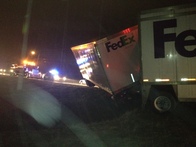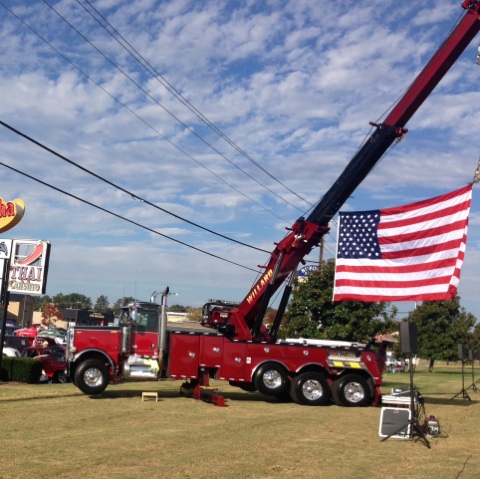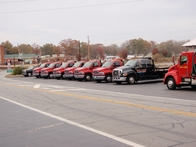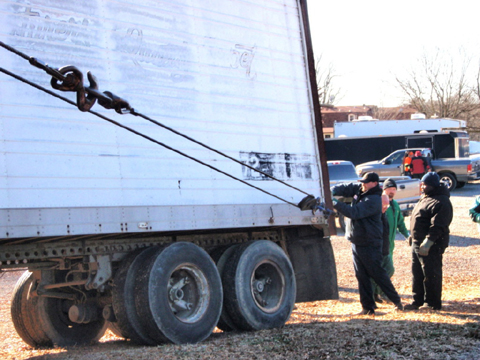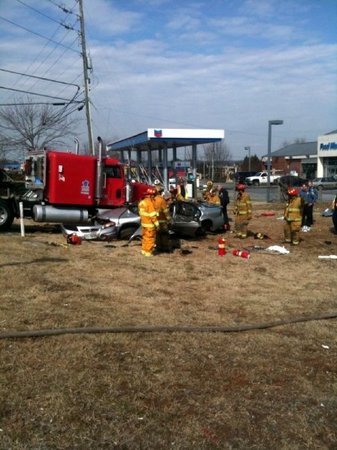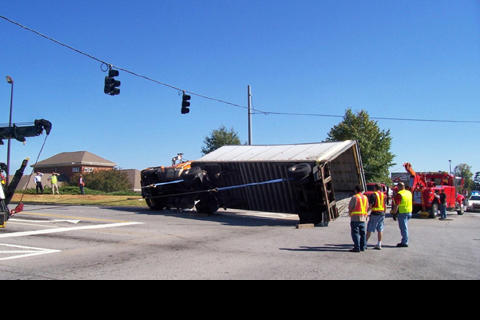 Videos
Payment options
American Express
Cash
Check
Discover
MasterCard
Visa
More information
Established in: 1948
Associations: AAA, towXchange, TRAG, Wreckmaster, TRAA, TRIP, GDOT
Products: 24 Hour Towing Service, 24 Hour Accident Recovery Service, 24 Hour Roadside Assistance Service, Flatbed Towing, Rotator Service, Wrecker Towing, Winching & Extraction, Heavy Commercial Towing, Equipment Transportation, Light Duty Towing, Medium Duty Towing, Dually Towing, Auto Transport, Long Distance Towing, Motorcycle Towing, Private Property Impounds, Off-Road Recoveries, Lock-Outs, Moving Forklifts, Box Truck Towing, School Bus Towing, Classic Car Towing, Exotic Towing
Specialities: 24 Hour Towing Service, 24 Hour Heavy Duty Accident Recovery, Heavy Commercial Towing, Light Duty Towing, Medium Duty Towing, Heavy Duty Towing, Flatbed Towing, Box Truck Towing, Winching & Extraction, Wrecker Towing, Equipment Transportation, Accident Recovery, Heavy-Duty Off Road Recovery, Commercial Vehicle Towing
Languages spoken: English, Espanol
Services include: 24 Hour Towing Service, 24 Hour Accident Recovery Service, 24 Hour Roadside Assistance Service, Flatbed Towing, Rotator Service, Wrecker Towing, Winching & Extraction, Heavy Commercial Towing, Equipment Transportation, Light Duty Towing, Medium Duty Towing