ACE Cash Express
Cash your tax refund with us today!
272 Boardman-Canfield Rd
Youngstown
OH
44512

Tel: 330-965-1601
Web: https://www.acecashexpress.com/locations/ohio/youngstown/2415
Email: customerservice@acecashexpress.com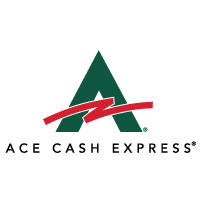 41.024720292473
-80.671819680138
Accurate to within approximately 300 feet. Click here to see a larger map
ACE Cash Express
We have cash when you need it most! ACE Cash Express, Inc. is a leading financial services provider, specializing in short-term consumer loans, check cashing, bill pay, and prepaid debit card services. In business since 1968, ACE Cash Express focuses on serving consumers seeking alternatives to traditional banking relationships by providing convenient, immediate access to financial services.

There's a better way to borrow. Whether you need help with unexpected bills, emergencies, or other short-term cash loan needs, ACE can help you with a payday loan. Payday loans at ACE are available in a variety of states, in-store or online. ACE has a fast application and instant decision.

Categories: personal loans, check cashing, money orders & transfers Keywords: ACE Cash Express, Payday Loans, Personal Loans, Loans, Flare Account, Deposit Account, Check Cashing, Money Orders, Money Transfers, Tax Services, Tax Check Cashing, Cashier's Check Cashing, Business Check Cashing, Government Check Cashing, Payroll Check Cashing, Insurance Check Cashing, ATM Near Me, Payday Loans Online, Prepaid Cards, Prepaid Debit Cards, Bill Payments, Installment Loans, Title Loans
Products and Services
Bill Pay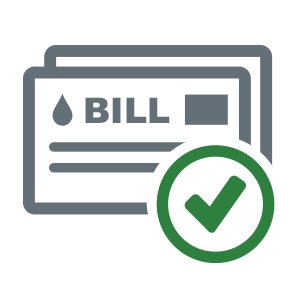 Bill payments can help you pay your bills accurately and quickly. All types of bills can be paid, including electricity, gas, water, cell phone, cable, satellite, insurance, credit card, and more!

Url: https://www.acecashexpress.com/bill-payments?utm_medium=referral&utm_campaign=local

Money Orders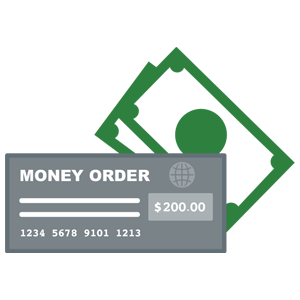 A safe, widely accepted form of payment. Because you have a receipt of the transaction, the money order is traceable if it is lost or stolen. Contact your local store for details.

Url: https://www.acecashexpress.com/money-orders?utm_medium=referral&utm_campaign=local

Flare Account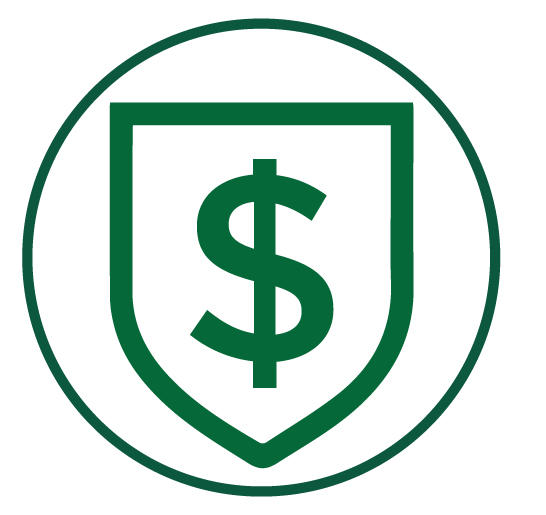 The ACE Flare� Account by MetaBank� gives you the power to manage your money. With qualifying Direct Deposit, you can get paid up to 2 days faster and withdraw up to $400 in cash per day without a fee at ACE locations.

Url: https://www.acecashexpress.com/ace-flare-account?utm_medium=referral&utm_campaign=local

Check Cashing


Cash a check in minutes with a valid ID! We will cash almost any check, including large checks. ACE is one of the largest check cashing services in the United States.

Url: https://www.acecashexpress.com/check-cashing?utm_medium=referral&utm_campaign=local

Prepaid Debit Cards


The ACE Elite� Visa� Prepaid Debit Card allows you to Direct Deposit to your card.

Url: https://www.acecashexpress.com/prepaid-debit-cards?utm_medium=referral&utm_campaign=local

Installment Loans


Installment Loans: Installment Loans are short-term loans that offer higher loan amounts than payday loans and give the borrower more time to pay back the loan than payday loans do.

Url: https://www.acecashexpress.com/installment-loans?utm_medium=referral&utm_campaign=local

Payday Loans


Payday Loans are short-term loans designed to help you pay your immediate expenses. The loan balance is due the following payday.

Url: https://www.acecashexpress.com/payday-loans?utm_medium=referral&utm_campaign=local

Title Loans


Title Loans are secured loans for higher amounts of cash. Get a title loan at ACE, get the cash you need, and keep driving your car.

Url: https://www.acecashexpress.com/title-loans?utm_medium=referral&utm_campaign=local

Additional Contact Information
Free Phone: 1-877-223-2274

Opening Hours
Monday: 09:00 to 19:00
Tuesday: 09:00 to 19:00
Wednesday: 09:00 to 19:00
Thursday: 09:00 to 19:00
Friday: 09:00 to 20:00
Saturday: 09:00 to 18:00
Sunday: Closed

Pictures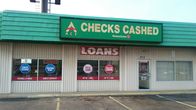 Payment options
Cash
Check
MasterCard
Visa
More information
Established in: 1968
Associations: FISCA
Products: Payday Loan, Installment Loan, Title Loan, Money Orders, Bank Account Alternative, Prepaid Debit Cards
Services include: Bill Pay, Check Cashing, Money Transfers